Jeremy Lin Latest News: Lin Says Second Hamstring Injury Less Painful, Healing Faster than First One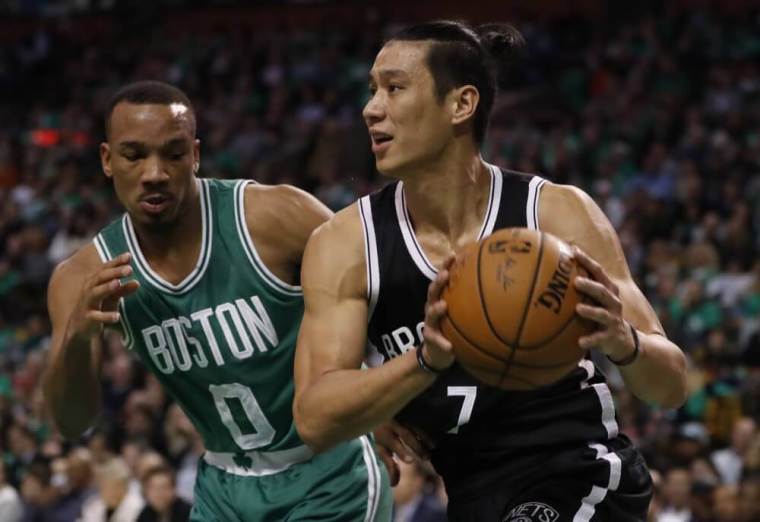 Jeremy Lin injured his hamstring for the second time this season last December 26. That game was against his former team, the Charlotte Hornets. The Brooklyn Nets ended up winning that game courtesy of a three-point buzzer beating shot by Randy Foye, providing drama and excitement to the home crowd as they trailed for most of the game.
Lin spoke for the first time after the second injury. According to Brian Lewis of the New York Post, Lin said that this latest hamstring injury is not as bad as the first one; that it is healing much faster. Lin won't give a timetable though.
Lin said, "It does feel like kind of Groundhog Day, this thing all over again, or the rehab days all over again. It's been difficult. The night I got hurt, I didn't feel like talking or was just not in a place where I had anything to say to anybody. That night, I was pretty upset. I think the whole process has not been what I anticipated in terms of you get this opportunity to be on this team."
Better than the First One
Lin said that he will respond to this injury by continuing to support the team in whatever ways he can, including studying his teammates' tendencies. He takes this experience as a learning opportunity, and the Nets pointed out that it's a good thing the injury is in another spot.
Lin added that this second hamstring injury is "progressing better" and takes this as a source of encouragement from him. In fact, he said that he has already starting shooting.
The Brooklyn Nets are currently at last place in the Eastern Conference with 8 wins and 25 losses. They lost their previous three games, the last one against the Utah Jazz with a final score of 89-101. It was also the third straight game Lin missed after his second hamstring injury.
Nets Schedule
The Brooklyn Nets next game will be against the Indiana Pacers on Thursday, January 5; an away game which will be held at the Bankers Life Fieldhouse, Indianapolis, Indiana at 7:00 PM ET. Both teams currently have a season standing of 1-1.
The Nets will also have a January 6 home game against the defending champs, the Cleveland Cavaliers, 7:30 PM ET, which will be held at the Barclays Center, Brooklyn. Last time they faced each other was on December 23. The Cavaliers won with a final score 99-119.