Jessa Duggar Shares Tribute to Parents Jim Bob and Michelle on 34th Anniversary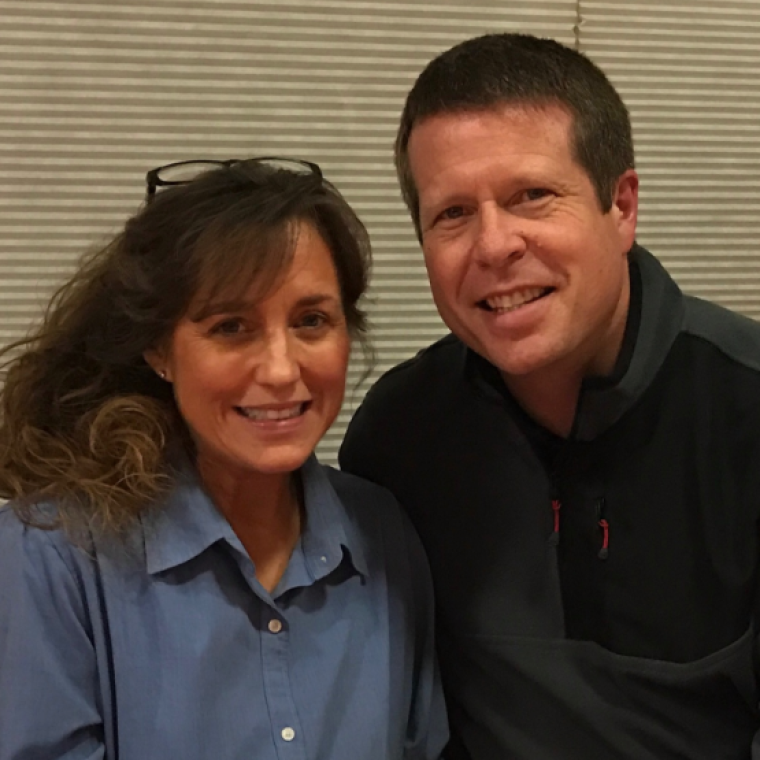 Jessa Duggar Seewald took to Instagram on Monday to post a tribute to her parents as they celebrated their 34th anniversary.
"Happy 34th anniversary, Mom & Pops!" Jessa wrote alongside an intimate photo of Bob and Michelle gazing into each other's eyes while on a boat.
The 25-year-old went on to celebrate her parent's youthfulness and accredited it to their many years of parenting.
"They say that having kids keeps you young, and that surely must be the case because y'all definitely don't look old enough to have a child who's in his 30s!" Jessa continued.
"I don't know of another couple who's more in love than you are with each other! Us kids are so blessed to have an example to look up to in your marriage relationship," the "Counting On" wife and mother of two gushed.
Jessa explained that she's not at all grossed out by her parents showing affection to one another. She described seeing them kiss, hold hands, looking affectionately, speaking loving sentiments, and laughing at each other as "endearing."
Jessa added that the family has also endured their share of ups and downs.
"Like seasoned veterans, we've seen God's grace in your marriage as you've weathered the storms of life together," she continued. "Crying together in hard times. Praying for wisdom and help from above. Reminding each other and us kids of God's promise to 'work all things together for good for those who love Him.' Your faith in Christ is solid and unwavering, and I'm so grateful for your godly examples."
Jessa concluded her post by saying that she never once saw her parents have an argument: "[G]rateful y'all chose to talk through any disagreements privately, and that we didn't feel the pressure to take sides with either parent."
Over the course of their 34-year marriage, Jim Bob and Michelle have been raising their 19 children and helping with their grandchildren. Their daughter, Jinger, and son-in-law Jeremy Vuolo, welcomed a baby girl named Felicity Nicole Vuolo, who's now the 12th grandchild.  
"Counting On" returns to TLC at 9 p.m. on July 30.