Jesus Movement Concert Series Honors Chuck Smith
Several Christian artists and bands whose music played a key role during the Jesus Movement in the U.S. in the '60s and '70s are honoring Pastor Chuck Smith by performing at a concert series called "Jesus Lead On" at churches in Southern California this month.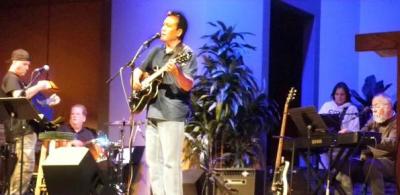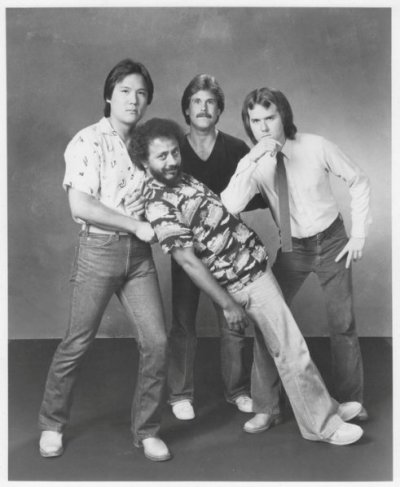 Mustard Seed Faith worship band member Oden Fong told The Christian Post that the concept for the concert series is to celebrate the life of Smith, 84, while he is currently battling lung cancer because it is "better to honor someone when they are alive then after they are gone."
"[Instead] of admitting defeat and saying our pastor is going to die, we are saying no, let's get together and pray that he lives and that God will do a miracle," said Fong, who is also the pastor of Poiema Christian Fellowship in Huntington Beach, Calif.
Shortly after becoming a Christian, Fong joined Smith and his church to evangelize through music during the period of revival dubbed the "Jesus People Movement."
"It came to a place where we just said let's celebrate Chuck Smith and let's pray for his healing and it gave the opportunity to pull some people from the great revival of the Jesus movement out of their homes into the churches," said Fong, 62. "Some of the people that are coming [to see the concerts] are people that haven't gone to church in a really long time either out of disillusionment or apathy or whatever it is."
Smith told his congregation last New Year's Day during worship services that he was diagnosed with lung cancer. He has since been undergoing radiation and drug therapy while maintaining his regular schedule of preaching at Calvary Chapel in Costa Mesa and taking part in his four-days per week radio show, Pastor's Perspective.
Scheduled to appear at the six concerts along with Mustard Seed Faith are the Darrel Mansfield Band, Parable, Two or More, and soloists. The concerts, which began June 13, are being held at Calvary Chapel affiliated churches.
Fong said that Smith has made a tremendous impact on many peoples' lives.
"With a genuine heart for the lost, Pastor Chuck and his lovely wife, Kay, opened their ministry to the hippies and other alternative peoples of that era. This was a genuine and powerful move of the Holy Spirit, which spread from the California coast, across the nation, and beyond. This movement was instrumental in bringing countless thousands of young people to Jesus Christ during the 60s and 70s in what would come to be known as the Jesus People Movement," Fong posted on the Jesus Lead On concert series website.
He described Mustard Seed Faith, who toured the U.S. and other countries during the '70s, as a folk-rock band that could also play hard rock "with the best of them."
"We were one of the first Christian rock groups that ever existed," Fong said. "We became part of the evangelistic arm of Calvary Chapel at the time because evangelism was done [in large part] through the music groups."
He described most of the Christian music today as pop.
"Most of the songs that are written today are written by people that were raised in the church as opposed to those of us who came out of the Jesus Movement, where a lot of us came from really strong drug backgrounds and really hardcore secular experiences," said Fong. His own life experience before becoming a Christian includes hanging out with the infamous LSD-driven Brotherhood of Eternal Love in Laguna Beach, Calif., he said.
"The types of music that was written from the older generation has a lot to do with the testimony of coming from darkness into light and pleading with God," he continued.
"Today's music is more written to the church. What we played wasn't necessarily worship music. It was a message-orientated type of music. We saw thousands and thousands of people come to Christ. I've played at concerts where everyone in the whole place got saved and came forward to pray," he said.
The concert series is in "appreciation of Chuck's faithfulness in imparting the Word of God to our generations, and selflessly mentoring so many of us," Fong said. "We want to honor Chuck and to lead people to Christ, or back to Christ."
On the Web, http://jesusleadon.com/.
Candid Interview with Pastor Chuck Smith