Was Jesus White? Talk Show Host Michael Brown Responds to MTV Video on Jesus' Race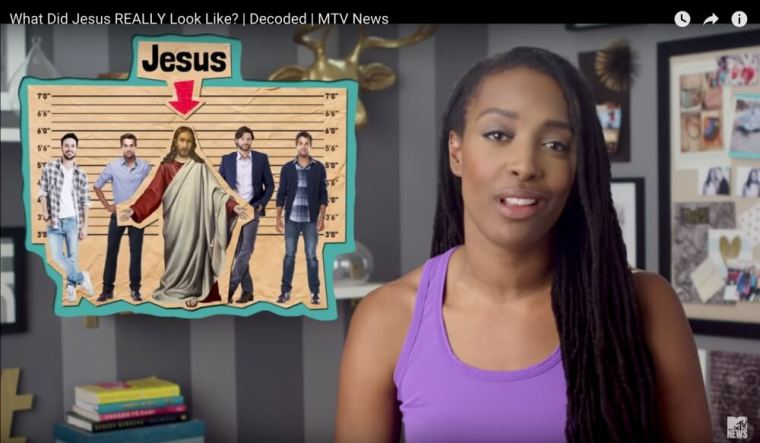 Michael Brown, a Messianic Jewish apologist and host of the talk radio show "The Line of Fire," responds to Franchesa Ramsey's recent video, "What Did Jesus REALLY Look Like?" for MTV Decoded, agreeing with some of the things she said while disagreeing with the rest.
Agreeing that race is an issue that is debated a lot in the United States, Brown, the president of FIRE School of Ministry, says in his show, "A lot of what she [Ramsey] had to say was true and was accurate."
Brown shows a clip from Ramesy's video, where she says the Bible doesn't mention Jesus' race, as Christianity was meant to be "universal."
She's absolutely right there's universality to the Gospel message, which wasn't spread in Hebrew or Aramaic, but in Greek to reach the maximum number of people at the time, Brown responds.
But of course, the Bible mentions Jesus' race, that He was Jewish, He was an Israelite, he adds.
Brown shows another clip from the MTV video, where Ramsey says that starting in the Middle Ages, and especially in the Renaissance, artists began to depict Jesus as white, usually with blue eyes and blondish hair. Ramsey also says that passages in the Bible referring to lightness as a symbol of purity and darkness as symbolizing sin and evil could be a reason for Jesus' depiction as white.
Brown agrees that depictions of Jesus were made to look more and more Anglo, European, white and Caucasian. "A lot of it was the church reflecting itself ethnically, severing itself from its Jewish roots," he explains.
"People are afraid of the dark, and not white," Brown adds. "And people get up with the sun rise, as opposed to getting up … when things get dark." When it's dark for a long time, he goes on to say, people get depressed, but people are happy in light. However, it can seep into culture, and you might have a problem there, Brown admits.
In another clip from the MTV show, Ramsey says: "In the 1600s, Catholic missionaries sprung up all over the new world with plans to convert indigenous people - this conversion included enslavement - forcing many to abandon their native languages and traditions, genocide and, of course, stealing their land. Again, we see this narrative of dark skin people being bad, thus needing to be tamed or killed in order to confirm to the good, or white, standard."
That is just one part of the story and an exaggerated account, Brown responds. The other part of the story, he says, is that there's a thriving Middle Eastern and African Christianity for centuries. "And it's continued till today despite Islamic persecution."
Besides, missionaries did a lot of good, and it was not just colonising or taking over, Brown adds, citing the example of William Carey, who opposed burning of widows when a woman's husband died in India during British rule in that country. There are many such ugly practises that missionaries hoped abolish, Brown points out.
"Let's expose white supremacy, where it exists. Let's expose anti-semitism where it exists," he says. "Let's expose attacks on black and others where they exist. Absolutely, let's expose them, but let's not rewrite things in an exaggerated way."
Ramsey, in her video, goes on to say that people around the world are now reclaiming their right to see Jesus however they choose. "While a Korean or a black Jesus might not be historically accurate -- just like a blonde-haired, blue-eyed Jesus -- people of color have the right to see themselves in their religion, especially after centuries of being taught and forced to worship a God that doesn't look like them… Historically, white Jesus has been used to oppress and erase the histories of people of color in a way that Korean Jesus or black Jesus has not," she says.
Brown says, "I agree with much of what she says."
When you open your high school book, you try to find your picture, he explains, saying we look for someone we can identify with. There have been images of Jesus as black or in conformity to other races or ethnicities for a very long time, Brown says, and it's not wrong to do that in terms of a Jesus they can identify with. "We don't know what he actually looked like, and that wasn't preserved for us."
But we know from reading the Bible that "Jesus, the Messiah, transcends race even though He Himself is Jewish… He is for all," Brown concludes.