Christian Apologist: Infamous Abortionist Kermit Gosnell Justifying Killing Baby With Bible Is 'Self-Deception'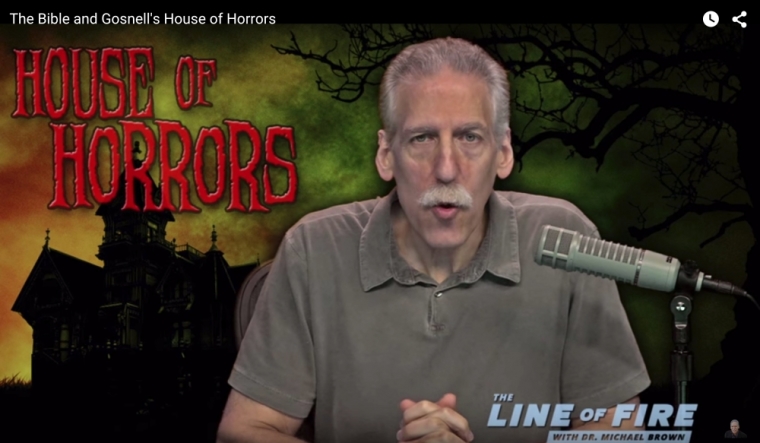 Dr. Michael Brown, host of the talk radio show "The Line of Fire" and a Messianic Jewish apologist, says in a video that Kermit Gosnell, the infamous late-term abortionist who was sentenced to life in prison for killing a patient and born-alive babies, is an example of self-deception as he seeks to justify his actions by using the Bible.
In a video report, "The Bible and Gosnell's House of Horrors," posted on his YouTube channel, ASKDrBrown, the host features Gosnell's conversation with his son, Alex, who asked his dad in jail if he actually did the horrible things the newspapers reported on.
In May 2013, Gosnell was sentenced to life in prison without parole for three counts of first-degree murder for killing babies born alive. He was also found guilty of involuntary manslaughter for the 2009 death of Karnamaya Mongar, a 41-year-old Nepalese refugee who died from a Demerol overdose administered by his staff.
The conversation Gosnell had with his son offers a lesson in self-deception, as the former abortionist now feels comfort for his actions by reading the Bible, says Brown, the president of FIRE School of Ministry, in the video.
"My youngest son asked me, 'Dad, did you do these horrible things that are in the newspaper?'" says a voice in Brown's video. "And I said, 'Alex, I don't want to lie to you. I really have to do a lot of reading to feel comfortable that I, in fact, was on solid ground in my thoughts and my approach.'"
It adds: "And until I really completed my first Genesis through Revelation reading of the Bible, which I did since I was incarcerated, I really didn't feel as comfortable as I am. Genesis begins almost … I think it's Genesis 2:7, expresses the breath of life as the beginning of life. …The Bible to me is very clear that life does not happen until breath. I very strongly believe in my innocence and there are many people who believe that."
Brown, author of Outlasting the Gay Revolution: Where Homosexual Activism Is Really Going and How to Turn the Tide, then compares Gosnell's "self-deception" with that of Nazis who would brutally murder babies and go home and give a warm hug to their children.
"Dr. Kermit Gosnell, shame on you, sir, for using God's word to justify your crime against creation," Brown says, adding that court records say he killed babies when they were alive, when they were breathing. When God creates us, He starts in the womb, Brown goes on to say, urging Gosnell to read Psalm 139.
A new documentary based on Gosnell, titled "3801 Lancaster: American Tragedy," is scheduled to debut in November. The filmmakers released a new trailer for the documentary via YouTube last month.
Jennifer Brown, producer of the documentary, told The Christian Post earlier that this film will be a longer version of a previous a 20-minute film created before Gosnell's trial. "We knew that we had to make a feature to tell the whole story. As soon as the verdict came down and the gag order was lifted, we were able to talk to all of the people involved in the case - investigators, a detective, jurors, and Gosnell himself."