Jill Duggar Birth Details Revealed; 'Not Everything Went as Expected,' She Says
Jill Duggar and Derick Dillard are praising God and giving thanks for their new son, Israel, even though his birth did not go exactly as planned.
Their newborn son Israel David was 14 days late, and even though Jill and Derick had planned on a home delivery with family and a birthing pool, that's not how things happened. Instead, Jill required medical assistance to deliver Israel, who weighed 9 pounds, 10 ounces. The happy parents can be seen in family photos, cooing over their new son who is happy and healthy.
"Our sweet new grandson, Israel David Dillard is here," the Duggars posted on their website. "We love him so much already and we love his name!"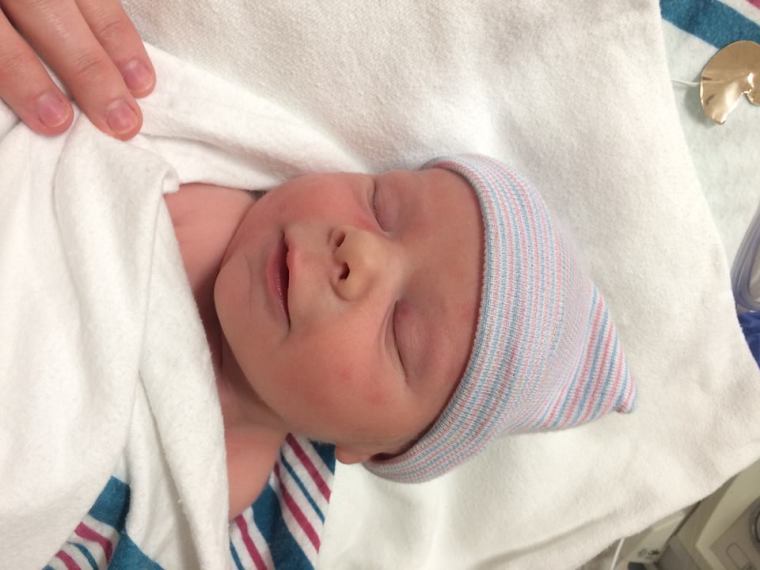 Questions have risen about whether Jill needed a cesarean section, given that Derick is in scrubs in photos, but family and friends are just grateful for the safe delivery of Israel. Jill had a healthy pregnancy and was volunteering her time and posting photos in the final weekend before Israel arrived. Now the family can celebrate his birth and welcome him to the larger-than-life Duggar family.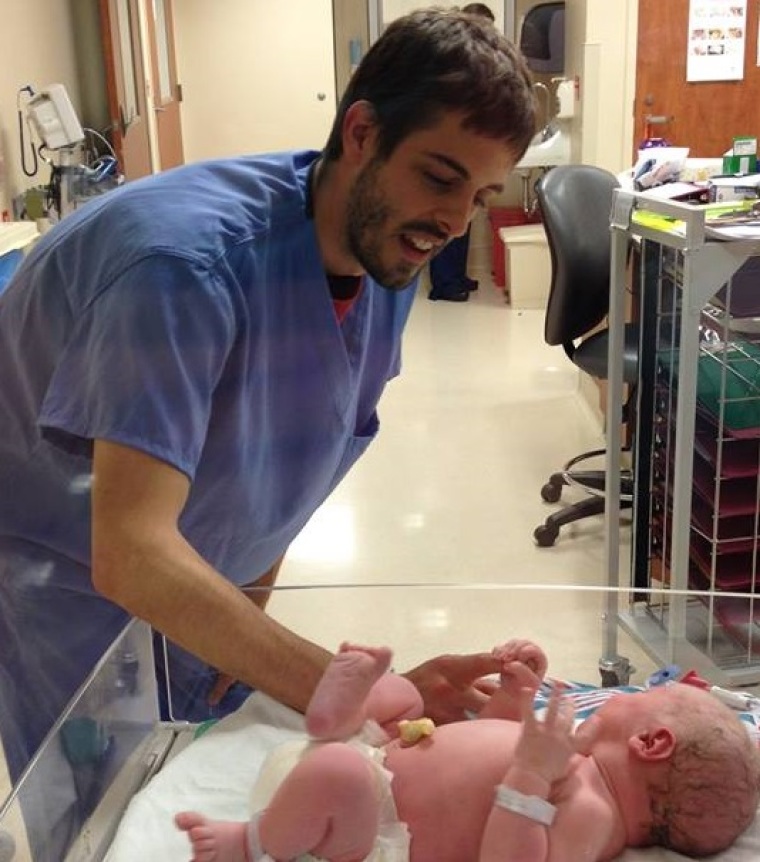 Jill and Derick might be setting a new trend by going with the name Israel instead of a "J" name or instead of "M," like the Duggar family and brother Josh's family. Fans will have to wait and see whether the couple sticks with the "I" names in the future, but it's clear that the name has special religious meaning to the conservative family.
Jill's sister-in-law Anna is currently pregnant and expecting her fourth child, a baby girl, with Josh. They visited Jill and Derick over the Easter weekend. The family resides in Washington, D.C. and Josh works for the Family Research Council. They were hoping that Jill would deliver while they were still in Arkansas, but Israel clearly had his own agenda and waited until the following Monday to make his debut.
"Not everything went as expected," Jill said in a family video, "but we're reminded of the verse [where] the Bible talks about where man plans his way but the Lord directs his steps. We're encouraged by that … and he's just a handsome fella."
On May 5, TLC will air a special about Israel's birth.