Jill Duggar Married: Eldest Duggar Says, 'I Do' to Fiance Derick Dillard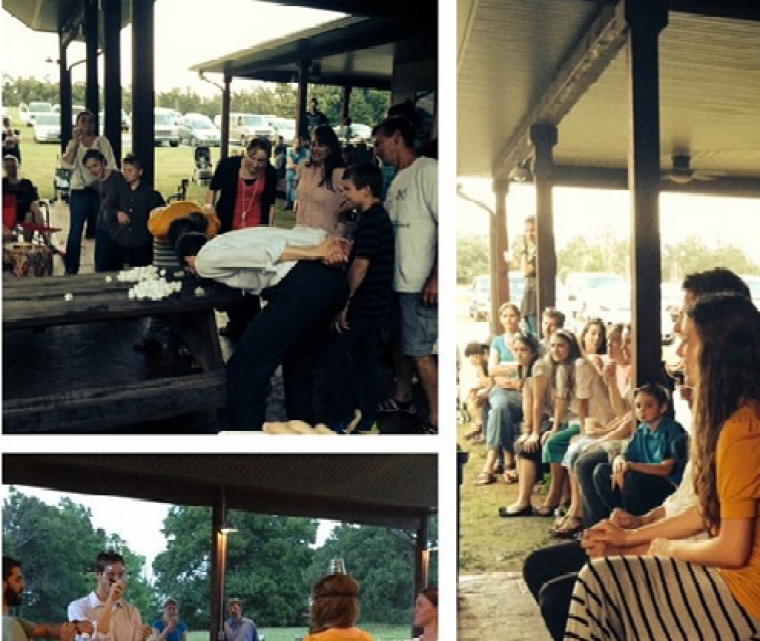 The eldest Duggar daughter is finally married, and happily so. Jill Duggar and fiance Derick Dillard exchanged vows in front of a congregation full of friends and family. The couple finally got to have their first kiss, a delight they had saved especially for the big day.
"I'm very excited at this weeding," Jill's 10-year-old brother Jackson told People. "Derick is like a brother already. He tells jokes [and] he plays around with us."
Jill, 23, promised to love and cherish her husband at the Cross Church in her hometown of Springdale, Arkansas.
Five of Jill's sisters were bridesmaids and two brothers served as groomsmen. It was a huge Duggar affair, and a day to be celebrated by both the Duggar and Dillard families.
"It really hit me that Jill was leaving as she was packing her bag the other night," proud father Jim Bob said. "We all realized she was really leaving. We are so glad that Derick is an answer to her prayers. It's an emotional time, but a joyful time."
Making the event even more meaningful is the fact that Derick's mother is battling cancer. Family and friends all offered prayers for his mother, Cathy, during the rehearsal dinner. Religion plays a big part of both families … it's unknown whether the couple will become missionaries. One thing, though, that made the day extra special was the anticipation and build-up of the couple's first kiss.
"I think it is safer and makes it more special to wait to kiss until your wedding day," Jill previously told People. "To save the physical side of your marriage for your wedding day and not going further than you should – we want to have no regrets."
"You can really get to know each other on every level without the physical part of it," Derick added. "I am the most blessed man to have Jill." Now the couples are on their honeymoon at an undisclosed location.