Jill Duggar Works Out to Rick Warren Sermons Instead of Music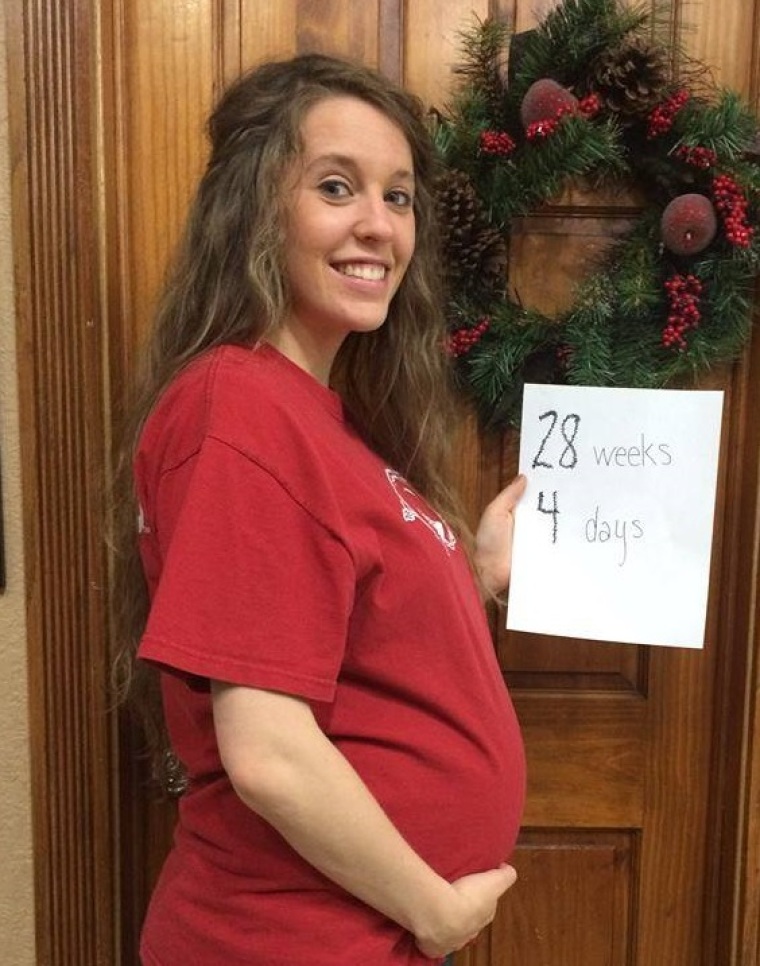 Jill Dillard has released new information about how she is staying fit throughout her pregnancy—she works out to inspirational messages.
"Walking at the gym this morning while listening to a sermon by Pastor Rick Warren on the #OnePlace app!" Dillard posted to Instagram with a photo of herself.
Dillard, married to husband Derick, is 28 weeks pregnant with the couple's first child, a boy, due this summer. The couple discovered they were pregnant not long after returning from their honeymoon. However, it came as a surprise to both of them, and Jill explained that it took three pregnancy tests to convince her that she was, in fact, expecting.
"We were super excited," Jill told Us Weekly in September. "We prayed together and thanked God for this new little life. I was screaming and everything. He was like, 'Don't get too excited! You might stress out the baby or something.' He's so cute. He's so sweet."
The couple has been busy preparing for baby Dilly as he is called, even preparing for labor and delivery well in advance. They want to have a natural, home birth if possible, which is in keeping with tradition. Sister-in-law Anna has had a home birth as well as a birth assisted by a midwife, and sister Jessa is a midwife-in-training. And, as inspiration to get through the tough times, the couple has written out Bible verses and lyrics to songs that will help Jill focus during labor.
"You will keep in perfect peace those whose minds are steadfast, because they trust in You" (Isaiah 26:3) and "Jabez cried out to the God of Israel, 'Oh, that You would bless me and enlarge my territory! Let Your hand be with me, and keep me from harm so that I will be free from pain.' And God granted this request" (1 Chronicles 4:10)," the couple wrote and posted to Instagram.
"Well, ultimately, we want to be an example for them," Derick told The Christian Post about his hopes for his children. "And just be the best dad I can to both my sons and daughters and really purpose to teach them the Word of God early on and pray that they will come to the Lord early in life."