Jim Carrey Preaches Grace of Jesus to Former Inmates: 'Suffering Leads to Salvation' (Video)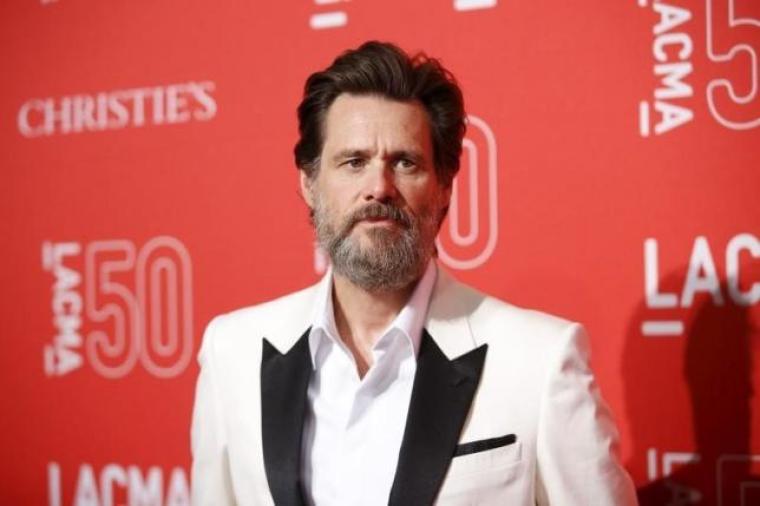 Comedian and Hollywood actor Jim Carrey preached the hope of Jesus to former inmates and said that he's learned that suffering leads to salvation.
The "Ace Ventura" star attended a Homeboy Industries event in downtown Los Angeles, California, last month where he addressed former gang members, men and women who were previously incarcerated, who through the program are now striving to redirect their lives and become contributing members of society.
Carrey was introduced by Homeboy Industries founder Father Gregory Boyle.
In his emotional speech, Carrey said: "I want to speak to the fact that I believe that this room is filled with God, and that you are heroes to me and I admire you. You've made a decision to transcend and to leave darkness behind, and it takes a champion to make that decision.
"I really wanna speak to the fact that I've had some challenges myself and ultimately I believe that suffering leads to salvation. In fact, it's the only way. We have to somehow accept — and not deny — feel our suffering, feel our losses, and then we make one of two decisions," he added.
Carrey said all people need to choose between two "gates." He described one of the gates as resentment, which leads to vengeance, self-harm, and harm to others. The other gate is forgiveness, which "leads to grace."
"Your being here indicates that you've made that decision already. You've made the decision to walk through the gate of forgiveness, of grace, just as Christ did on the Cross. He suffered terribly and He was broken by it to the point of doubt and feeling of absolute abandonment, that's all that He felt," Carrey explained.
The 55-year-old said that in spite of being in such horrible circumstances, Jesus made the decision to look on the people responsible for his suffering with "compassion and forgiveness."
"That's what opens the gates of Heaven for all of us," he said.
Carrey added that although he's suffered many things, he knows those in attendance have suffered greater losses. He then continued to express admiration for them all.
Before concluding, he went on to say that the word omnipresent in the Bible reveals that God is in all, and encouraged everyone to think about the power behind knowing that.
"When you decide to transcend the negativity and attempt to do something positive for you and your family, you are the heart of God, you are the eyes of God. When you speak from that place you are God's voice," he passionately concluded. "Serving the world with your work, that is the Eucharist, that is the Body of Christ."
In the past, Carey has expressed his distrust in organized religions. He was raised Catholic, then ventured into Presbyterianism. He has spoken about looking for spiritual answers as a child while being inspired by the Buddha, yet this video shows that he, in fact, is clinging to Jesus after times of suffering.