Hollywood Actor-Comedian Jay Mohr to Atheists Who Criticize His Faith: Why Are We Arguing?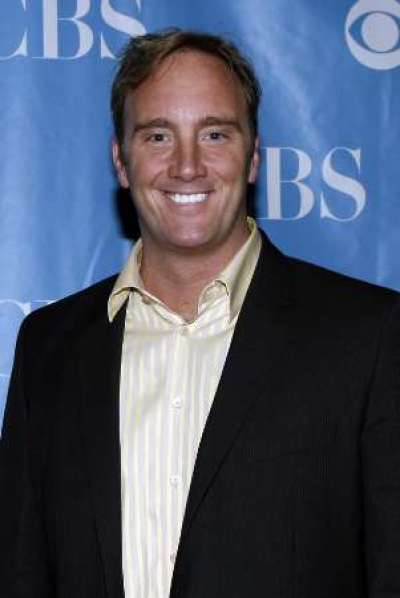 Comedian and actor Jay Mohr does not shy away from openly sharing his faith in Hollywood and in a recent article, the entertainer addressed his atheist critics who bash his beliefs.
The "Jerry Maguire" star has shared his testimony several times through his podcast, Mohr Stories, describing that he came to his Christian faith later on in life. Not everyone celebrated his conversion story, however, and the 46-year-old shared that people on social media have mocked or even antagonized him for his faith.
Mohr shared his dismay in a recent blog he penned for Patheos, titled "Comedian to Atheists: A Message from Jay Mohr."
"I am Christian. And I know you're an atheist. You've told me. Written me. I've heard you telling someone else. It's in your twitter handle. The name of your weekly meeting. Your poker night. Your podcast has the word atheist in it. Stitched across the front of your softball jersey is something secular like Faithless or Godless. Your fantasy football team has a name like 'Hail Marty,'" Mohr wrote.
He also went on to share how grieved he was because he constantly sees atheists and religious people attacking each other.
"When I listen to atheists and Christians argue, I'm struck by how little either side actually listen to each other," he continued. "Both voices get louder and louder as the talk continues. Simple questions are answered with 'Let me answer your question with a question' (GRRRRR). A small item in a long paragraph will be parsed and dissected ad nauseam, eventually leaving both parties feeling confused as to how they got that far into the weeds. The listeners are never confused. One guy is right no matter what he says. The other guy is wrong no matter what he says."
The New Jersey native centered his letter around a question he posed for prominent atheists who argue so aggressively against people of faith.
"My question to atheists is a simple one: What did you win? Rarely does the religious person walk away from the debate with a changed mind and throw their faith into the nearest trash can. Even if they did, what was your victory? One less believer? I'm not being snarky here, I am genuinely in wonder," Mohr inquired.
The entertainer also called out Christians who act as aggressively toward vehement atheists. He summed everything up with a blanket statement calling for everyone to respect each other's differences.
"You lack belief in a God, I believe in a God. I don't understand why we're arguing," Mohr noted.
"My friends, we are far more interesting than our beliefs or non-beliefs. Praying to a God doesn't make a single man, woman or child interesting. It doesn't increase their importance or social currency," he added. "I don't think more highly of someone because they're religious. I would hope you don't think less of me because I am. Because that would make you eerily similar to the Christians you've spent years beating back with a stick."
While identifying himself as a Christian, Mohr stated that he doesn't believe everything that's in the Bible or that the Bible was written by God.
"Sometimes I carry my Faith in spite of the Bible," he wrote, noting that he does not believe in the account of Jonah or in Adam and Eve.
"I am a Christian because I love the TEACHINGS of Jesus Christ. I am a Buddhist because I love the TEACHINGS of The Buddha. I am a Seeker, because I have an insatiable need for more knowledge and information from people who do not think like I do," he stated.
He also said he would pray for his critics.
"I will pray for your well-being and your happiness. Only because when I am alone, in private and calm, that's just what I do. And that should never bother you. Peace ... Love ... Kindness ... acceptance ... good fortune ... I truly wish these things for you," Mohr concluded.
According to The Blaze, Mohr grew up in a Presbyterian church and sang in the choir, played the bells and participated in church activities. He wasn't a fervent believer in his adult life until the late '90s when he realized that he needed structure and came to stronger faith in Catholicism.
Follow Jeannie Law on Twitter:
@jlawcp