Jim Caviezel to Star in Upcoming Biblical Film 'Paul, Apostle Of Christ' (Teaser Clip)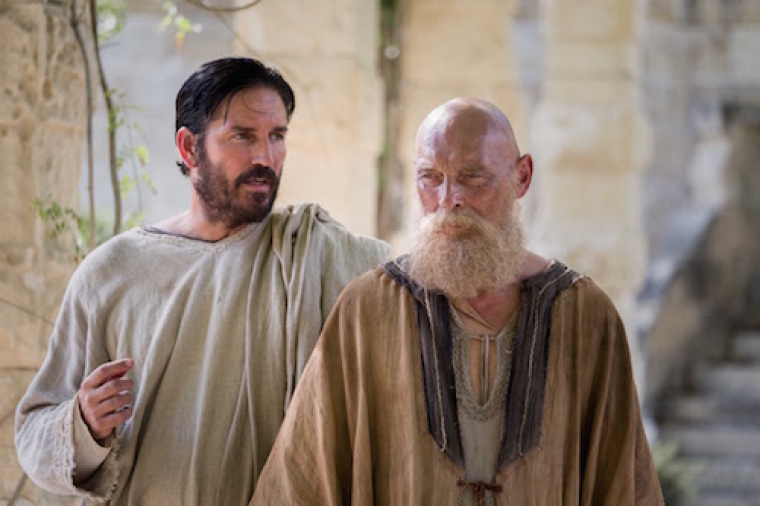 AFFIRM Films released an exclusive first-look teaser trailer for the upcoming Biblical epic film "Paul, Apostle Of Christ."
The movie is set to bring to life the thrilling story of Saul of Tarsus, the man that once persecuted Christians who went on to become one of the most powerful and important figures of the church.
"Paul, Apostle Of Christ" stars Jim Caviezel as Luke, James Faulkner as Paul ("Game of Thrones"), Olivier Martinez ("S.W.A.T."), Joanne Whalley ("A.D. The Bible Continues") and John Lynch ("The Secret Garden"). Caviezel won wide acclaim for his 2004 portrayal of Jesus in the most popular Christian film in blockbuster history, "The Passion Of The Christ."
"Our 'first-look' teaser shows both the dramatic heart and biblical authenticity of 'Paul, Apostle Of Christ'" Director and Screenwriter Andrew Hyatt said in a statement shared with The Christian Post. "Each aspect of Paul's life is based on what we know from the Bible, and we set that true story in the perilous world of Rome in the time of Nero's persecution of Christians. It's a captivating, emotional drama that brings the Bible to life."
"Audiences of 'Paul, Apostle Of Christ' will experience a story true to what we know
of Paul's life and true to the Gospel of love he shared and lived," producer T.J. Berden added. "It offers a gripping account of what the early Christian community faced in Rome simply trying to practice their faith with the threat of imprisonment and death always looming."
According to film's synopsis, the faith-based film will showcase when "Paul suffers alone in a Roman prison, awaiting his execution under Emperor Nero. Mauritius, the ambitious prison prefect, can hardly see what threat this broken man poses. Once he was Saul of Tarsus, the high-ranking and brutal killer of Christians. Now his faith rattles Rome. At great risk, Luke the Physician visits the aged Paul to comfort and tend to him — and to question, to transcribe and to smuggle out Paul's letters to the growing community of believers. Amid Nero's inhuman persecution, these men and women will spread the Gospel of Jesus Christ and change the world."
"Paul, Apostle Of Christ" was filmed in Malta which is an archipelago in the central Mediterranean between Sicily and the North African coast.
The picture is being released under AFFIRM Films, a Sony Pictures Entertainment (SPE) company, in association with Giving Films, presents an ODB production in association with Mandalay Pictures. It was produced by David Zelon ("Soul Surfer") and Berden ("Full Of Grace").
"Paul, Apostle Of Christ" premieres in theaters across the United States on Easter, March 28, 2018.