JJ Hairston on Starting New Label, Topping Charts in Rocky Gospel Music Industry (Interview)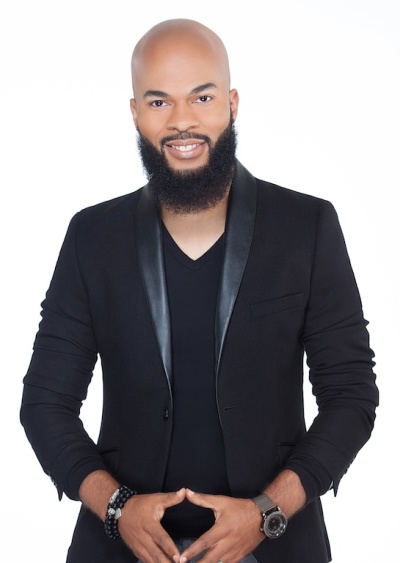 Some people are afraid that the gospel music industry is in a state of decline, but singer-songwriter James "JJ" Hairston didn't let that stop him from launching a new record label.
Instead of focusing on all of the risks associated with starting a gospel music label, Hairston leaned on his faith which seems to have paid off with his most successful single to date — "You Deserve It."
"What I've learned in this process is that I really had to trust in God and trust that this is a vision that He gave me. And during this process the things that I spend money on are going to pay off in the end," Hairston told The Christian Post. "Now that I see the reaction to the record and how well it is being received, it is paying off."
Hairston is the leader of a choir and together they release music under the name JJ Hairston & Youthful Praise. The group released their album You Deserve It earlier this month, which marks the first under Hairston's new label, JamesTown Music (eOne).
The album's title track, "You Deserve It," currently sits at No.1 on Billboard's "Hot Gospel Songs," "Gospel Airplay" and "Gospel Digital Song Sales" charts where it has remained for 13 weeks. The fact that JJ Hairston & Youthful Praise have been able to score their first No.1 Billboard song to date has left the choir leader in awe.
"People are saying that gospel music is fading and it's not what it used to be. Its our first No.1 song at radio, first No.1 song at sales [and] it's all on our own label," he gushed. "To have music released and be embraced in this season is incredible. In this season for us to do well, this is awesome."
In the midst of early success with the album's lead single, Hairston still recognizes why some are concerned with the way the gospel music industry has changed.
Instead of focusing on hardships within the gospel music genre, the singer-songwriter and musical director at City of Praise Family Ministries in Mitchellville, Maryland, sees things from a broader perspective of the entire music industry.
"I think people are saying that people aren't buying music. What we know of the core of music has changed," he told The Christian Post. "Of course there's internet, there's streaming, there's things that changed that dramatically."
Yet somehow his album's title track has managed to garner over 7 million views on YouTube. Hairston originally began singing with his choir, which originally began as Teens of TFT out of Faith Temple in Bridgeport, Connecticut, in 1991.
Now in the midst of a social media boom, Hairston believes the digital age is helping him spread his message through music to the masses instead of hindering it.
"A song like 'You Deserve It,' that song before probably would have a few hits on YouTube and downloads. But this song has over 7 million hits on YouTube," he said. "It's something that happens every once in awhile so we're just happy to have that happen to us."
On his new album, Hairston and his choir haven't compromised their traditional gospel sound that is sure to be sung by choirs in Sunday morning worship services across the country. With 20 songs, Hairston decided to revamp some fan favorites on his record like Sunday Morning Classics "After This," "Incredible God" and "Resting on His Promises."
For Hairston, blending the old and new music makes for a unique worship experience on his new record.
"One of the things that stands out to me is highlighting some of the music that's been appreciated in the past," he said. "What's great is anyone who's ever been a supporter or appreciative of our music will appreciate this record because they'll hear the songs that they love updated but they'll also hear some new songs that will really grab them."
In a time where many artists are struggling to make it, Hairston may have stumbled upon a blueprint for finding success in spite of changing times.
"I think what has happened in music as a whole is people still buy but they have to feel a part of it. They have to feel a part of the process, they have to feel a part of the artist's journey," he said. "So many people feel a part of our journey that they're going to be willing to sow into our music."
With two Stellar Award nominations for "You Deserve It" in the "Song of the Year" and "Best Inspirational Performance" categories, Hairston seems to be on track for reaping from what he has sowed. Though Hairston experienced some early triumphs on the record label that he founded late last year, he also faced challenges.
The artist admitted he once took things for granted when he was backed by a major label.
"I think there are a lot of things that you take for granted when signing to a record label like the whole travel thing is a huge thing when you're paying for these things," he revealed. "Every dime that has to be spent you're spending on your own."
Still, Hairston expressed the importance of investing in a dream.
"Sometimes when you're doing something you have to invest. It may not be a financial investment [but] it may be an investment in time [or] an investment in tears," he wrote. "You know that you're going to reap and that's what you're looking for."
JJ Hairston & Youthful Praise's You Deserve It is available where albums are sold and features Travis Greene, Freddy Rodriguez, Maranda Curtis and Bishop Cortez Vaughn. JJ Hairston will also be co-headlining "The Bloody Win Tour" alongside Tye Tribbett, Tasha Cobbs and Jekalyn Carr starting April 16.
To keep up with all that is going on with JJ Hairston & Youthful Praise, visit their Facebook page.