Why Joel Osteen Should Preach About Hell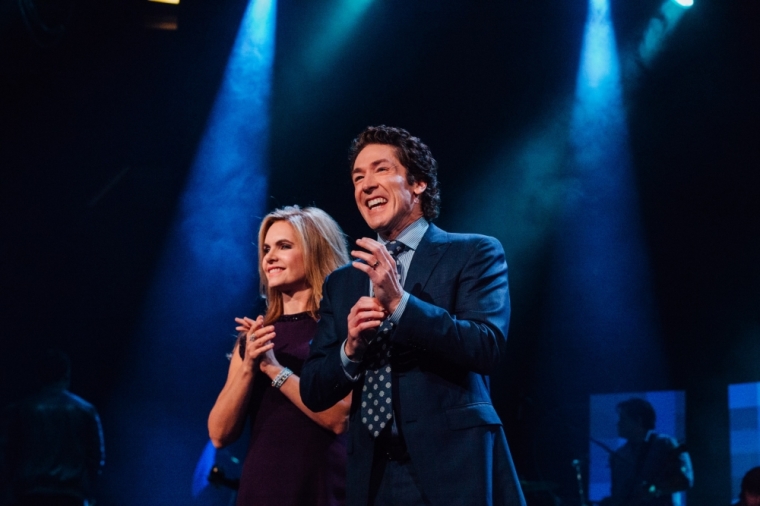 Tracy Smith is a correspondent for CBS News Sunday Morning. In a recent interview with Joel Osteen, Tracy made no attempt to be politically correct. Instead, she came right out and asked Joel about hell. That's right, the place of eternal punishment.
Tracy was curious about Joel's message, and why he seems to leave out matters of eternity. Joel responded by saying he takes "a different approach." He said, "It's not hellfire and brimstone."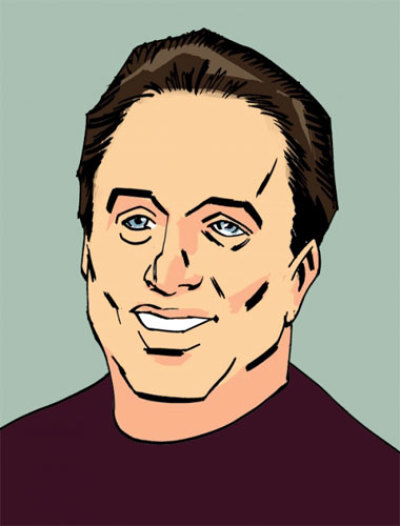 In comparison, Jesus spoke at least as much about hell as He did about heaven. While Jesus certainly talked a lot about life here on earth, the Lord never avoided discussing these two extreme places of eternal pain and eternal pleasure.
Jesus summed up the Gospel message this way: "God so loved the world that He gave His one and only Son, that whoever believes in Him shall not perish but have everlasting life." (John 3:16)
The Gospel message absolutely emphasizes eternity. Scripture points to everlasting life in paradise for those who believe in Jesus, and eternal punishment in hell for unbelievers.
Christ regularly spoke about heaven and hell because He wanted us to understand that there are only two options once we leave this world. And more importantly, He wants us to be saved from paying the punishment for our sin in hell.
Osteen responded to Tracy's question about hell by saying that his positive message is based on the sense that "most people are beaten down enough by life. They already feel guilty enough."
It was certainly a curious comment. It's almost as if Joel views guilty feelings in this life as being a worse fate than going to hell for eternity. After all, this was the reason he gave for not preaching "hellfire and brimstone."
Jesus, on the other hand, stressed the unending benefits of heaven and the relentless suffering people experience in hell. Christ gave us the Gospel. And it's good news that affects not only this life, but more importantly, your eternal existence where you will have both an immortal soul and an immortal body.
Osteen's approach places all the emphasis on the here and now. "What can I do to increase my finances, and what words can I speak in order to improve my attitude and my circumstances today?"
While the Gospel message does indeed have a huge impact on a believer's life here and now, it does something far greater. It delivers the forgiveness of sins that is needed in order to escape eternal punishment in hell and enjoy eternal bliss in heaven. And while the power of the Gospel certainly motivates believers to promote social justice and love their neighbor, it also brings believers into a relationship with God whereby their eternal prosperity is secure in Christ.
It was Jesus who famously said: "What does it profit a man if he gains the whole world, yet loses his soul?" (Mark 8:36)
This eternal reality may explain why a CBS correspondent would go straight for the jugular of Christian doctrine. Tracy seems to grasp the fact that John 3:16 emphasizes eternity. And it allows us to gaze through a telescope of sorts into the future. Jesus revealed that believers will make it into heaven, while unbelievers will suffer in hell. And the fact of the matter is that Jesus suffered and died on the cross in order to save people from going to hell.
Joel Osteen passionately wants to improve the lives of others. Joel is obviously a kind man, and he therefore wants to help people experience peace and prosperity here on earth. That's not to say Joel doesn't believe in Christ's eternal Gospel, but it is to say that Joel doesn't seem comfortable addressing the full implications of Christ's Gospel.
Osteen may very well believe in the reality of both heaven and hell, but for some reason, he seems adverse to saying much about them. And that is definitely not the way Jesus approached it.
Interestingly, Joel apologized back in 2005 for an interview he had with Larry King in which he seemed to say that people will go to heaven even if they don't believe in Jesus.
Joel wrote in his apology, "Jesus declared in John 14, 'I am the way, the truth, and the life. No one comes to the Father but by me.' I believe that Jesus Christ is the only way to salvation. However, it wasn't until I had the opportunity to review the transcript of the interview that I realized I had not clearly stated that having a personal relationship with Jesus is the only way to heaven."
Osteen also wrote, "I believe with all my heart that it is only through Christ that we have hope in eternal life. I regret and sincerely apologize that I was unclear on the very thing in which I have dedicated my life."
Joel added, "I will use this as a learning experience."
Now that clarification by Osteen is certainly in line with the Gospel Jesus preached. My guess is that Joel still views faith in Christ as the only way to get to heaven. And yet for some reason, he has chosen to write and speak mainly about temporal matters. He seems to intentionally avoid speaking about the eternal realities of heaven and hell.
While Joel's popular approach will no doubt continue to appeal to scores of people, it will miss the mark that Jesus hit time and time again. That is, unless Joel decides to start including the reality of eternity in his messages.
Joel's current approach protects hearers from the "hell" of guilty feelings, while pointing them to the "heaven" of material prosperity on earth, along with positive feelings about yourself.
Unfortunately, if you remove eternity from the Gospel message, you miss the ultimate meaning of John 3:16. And your message becomes more about what man can do to improve his life on earth rather than what Christ did to provide us with perfection in paradise forever. And you end up writing books that only reinforce this temporal focus, such as: "Your Best Life Now," "Become a Better You," "I Declare," "It's Your Time," and "You Can You Will." The titles of Osteen's books certainly reflect the tenor of his motivational ministry.
I wonder if Joel realizes that many Christians who regularly hear biblical messages about heaven and hell also live with tremendous joy, and very little guilt. In fact, it is Christ's Gospel that has freed them from guilt, and enabled them to live joyfully for the One who will bring them to heaven one day.
As C.S. Lewis aptly stated, "Aim at heaven and you will get earth 'thrown in'; aim at earth and you get neither."
Another insight into Osteen's thinking came a few years back when he told both Oprah Winfrey and Piers Morgan in separate interviews that he believes homosexual behavior is a sin. When Osteen was backed into a corner on this hot-button issue, he stated the truth about homosexuality as taught in Scripture. Joel demonstrated in those interviews that he is willing to tell people things they really don't want to hear, especially when they insist that he give them a straight answer.
And that makes Joel's comments to Tracy Smith all the more perplexing. It was a perfect opportunity for him to affirm the reality of both heaven and hell. And he could have done this without trying to make people feel guilty, but rather, to help point people to the only way any of us can enjoy an eternity of pleasure with our Creator. (Psalm 16:11)
I can understand why Tracy Smith seemed a bit confused about Joel's different approach. Osteen's motivational speeches tend to leave out a huge part of the message we find spread throughout the New Testament.
Try to imagine Jesus preaching a gospel without any references to heaven and hell. People wouldn't have been told the whole story if Jesus had used the approach used by Joel Osteen. Thankfully, Jesus loved people too much to be silent about heaven and hell. Christ wanted people to know what happens after death, and how we can live forever in paradise.
Tracy told Joel during her interview, "You've been criticized for 'Church lite,' for a 'cotton candy message.'" She all but invited him to state his personal belief in both heaven and hell. But for whatever reason, he wouldn't bite. And he didn't seem at all phased by the "cotton candy" label.
Jesus, on the other hand, made it clear that the wide road to hell is filled with multitudes of people who won't be allowed to enter heaven. (Matthew 7:13,14; Rev. 21:1-8)
It's not an easy message to hear, but it is nevertheless the truth. Otherwise, Jesus would not have said it.
Christ's Gospel grants people eternal freedom from guilt, shame, boredom, death, disease, and punishment in hell. I don't know about you, but I am going to stick with the Gospel Jesus taught.
C. S. Lewis had it right. "Aim at heaven and you will get earth thrown in."
Tracy Smith had the courage to ask the pastor of the largest congregation in America about hell. And who knows? Tracy's interview and the subsequent analysis could potentially prompt Joel Osteen to consider bringing eternity into the mix of his feel good approach.
Those who are willing to learn and grow in life are usually the ones who change for the better. And let's face it. All of us at times need to admit the same thing Joel declared back in 2005: "I will use this as a learning experience."
And then it's just a matter of us adjusting our thinking, and improving our approach.
Dan Delzell is the pastor of Wellspring Church in Papillion, Neb. He is a regular contributor to The Christian Post.