Joel Osteen: You Are Guaranteed Grace for Today, Not Tomorrow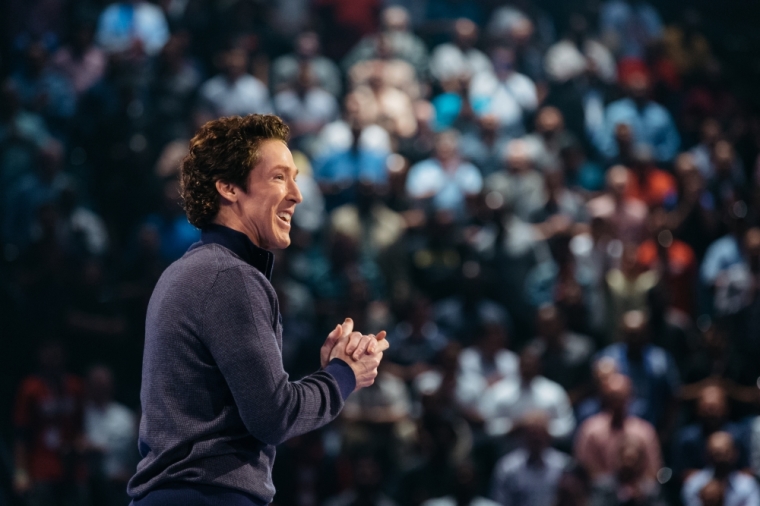 Christians need to focus on the grace they are given today rather than the "what-if's" of tomorrow, Pastor Joel Osteen says.
Osteen, senior pastor of Lakewood Church in Houston, Texas, wrote in a recent blog post that although we don't know what tomorrow will bring, we do know that God is in charge and therefore we can simply focus on the grace He has given us for today.
"The key is: Don't miss today because you're worried about tomorrow. Today is a gift. We can never get this day back. I believe many of the things you're worried about are not going to happen. If they do, it's not going to be as difficult as you think," the megachurch pastor writes.
Osteen adds that we have to be careful of dwelling too much on the "what-if's" in life, especially because most of them don't even come to pass.
"The truth is, if a 'what if' does come to pass, God will give you the grace to handle it," the megachurch pastor says. "God promises He will arm you with strength for every battle. We may not know what the future holds, but we do know who holds the future."
This does not mean, of course, that we shouldn't plan for tomorrow, but we should stop ourselves from becoming overly obsessed with things we are unable to predict or control.
"[…] But at some point, you have to turn it over to God and say, 'God, You know what's best for me. You said You'd give me grace for every season. And just like You clothe the lily of the fields, just like you feed the birds of the air, I know You will take care of me,'" Osteen explains.
"It's very freeing when you learn to turn things over to God and receive His grace for today," the megachurch pastor adds.
Osteen wrote in a blog post last week that the one thing he would do differently in his life is trust in God more, instead of giving in to worry that prevented him from appreciating his daily life.
"I wonder how many things you're worried about that are never going to come to pass?" the pastor questions.
Osteen added that all of his worries over his career, his finances, and his relationships ultimately didn't help him advance in life.
"None of that worrying helped me to move one inch forward. When I look back over my life, most of the things I worried about never came to pass. I wasted a lot of time and energy being uptight," Osteen writes.
"[Worry] will rob you of your sleep at night. It will rob you of your joy and your creativity. It's hard to make good decisions when you're worried. If you allow it, worry can keep you from your destiny. The Scripture says we can't add one inch to our life by worrying," he says.