John Crist contemplated suicide amid sexual misconduct allegations: Prayer 'kept me on earth'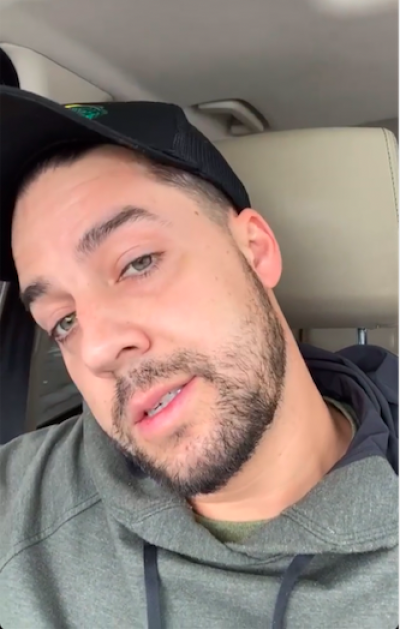 Christian comedian John Crist has revealed he struggled with suicide ideation in the wake of a sexual harassment scandal and credited the prayers of his supporters with "keeping" him on "earth." 
On March 12, Crist returned to the Grand Ole Opry stage in Nashville, Tennessee for the first time since spending months "getting help" for his "problem," including four months in a treatment facility. The stay came after Charisma Magazine reported allegations of sexual misconduct toward young female fans.
In a series of Instagram videos shared Saturday, the 36-year-old Nashville resident said that walking through the halls of the Opry was an "emotional" experience for him. 
"About 16 months ago, I really was going to end my life," Crist shared. "I remember specifically this story: I was in rehab, out in the desert in Arizona, and I was so sad. ... I was full of so much shame. … I didn't want to participate in the recovery process or try to get better or anything."
Crist recalled how he told his therapist that he wanted to go home and withdraw all of his money from the bank.
"And then I want to go down to Broadway — [the street] — where all the bars are, get drunk, and then I want to bring girls back to my condo. And I want to do that every night until I run out of money, and then I want to kill myself," he stated. 
A successful comedian, Crist said if he can have that view of himself, "anyone" can think negatively about themselves and struggle with loneliness, depression and shame. 
"I believed something about myself that was untrue," he said. "I believe that this world would be better off with me not in [it]."
Crist acknowledged that the "whole situation" was because of his "own horrific choices," adding: "I can look you guys in the eye and own that, take responsibility for that any day of the week."
Though he wouldn't wish what happened to him on his "worst enemy," Crist said the "only thing worse than what happened to me is if it would have never happened to me."
"I would have continued the rest of my life trying to earn y'all's approval on the internet and hoping that you guys would love me," he said. "I would have just continued on the road of being a trash dude. … I would have ended up [at] the end of my life alone and wondering why and hoping that the people on the internet would find me funny or relevant or whatever."
Crist revealed he's coming up on 17 months sober, calling his journey a "miracle." Still, the comedian said he's "nervous" about sharing his journey, as he's afraid he'll be "canceled" again if he makes a wrong move. 
"I still got all kinds of struggles and things that I work through on the daily," he admitted. "But I only say this to you guys to say I'm not sad anymore. If you go back to my photos … of the old tours like two years ago, like my eyes look dead, dude, like I'm not in there."
Crist recalled how, after leaving rehab, he was "afraid" to show his face around town, fearing people would condemn him as a "bad influence on their kids" or a "bad Christian." 
"But everybody was like, 'Dude, we want you to know we love you. We care about you, man,'" he said. 
"Mostly my family and loved ones around me that were close to me, and my friends, but in a lot of ways, y'all kept me. I don't want to exaggerate this. In some type of way, you kept me on earth with your prayers, and your letters and your love. And I would regret if I didn't stay on the path to recovery and try to do the same for y'all."
Now, Crist said he now has "some kind of hope" that he wants to "pass on" to those around him. 
The Charisma report, which included allegations from the past seven years, led to the cancellation of his comedy tour, a Netflix special and his first book.
After disappearing from social media for several months following the allegations, Crist resurfaced for the first time last July to admit that he has struggled with "sexual sin and addiction." He performed for the first time later that same month.
At the time, Crist did not specifically mention the nature of his misconduct but said he takes full responsibility for the choices he made. 
Known for poking fun at the Church and satirizing the evangelical subculture, Crist said at the time he was surprised to receive so much support from those in his community. 
"I had assumed that I lived in a community of people that would be the first to look down on me and judge me and point fingers at me. And I felt nothing but the opposite throughout this whole process," he said. 
"Let me just say how hopeful and encouraging that was to be working on my own mental health, and my recovery and healing and have a bunch of people rooting for me and supported me meant the world."
Crist again admitted that he "made a lot of poor choices" in his personal life.
"I've made a lot of decisions that hurt myself, that hurt other people, and embarrassed myself and had consequences," he stressed. "And I could look you in the eye and own that."