Pastor John Gray defiantly defends buying wife $200K Lamborghini with Ephesians 5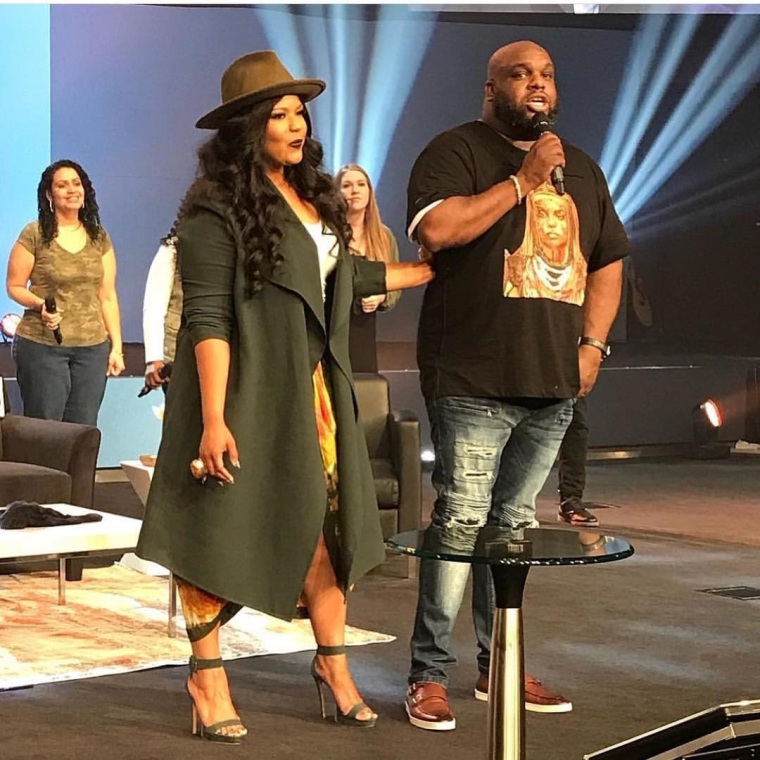 In a sometimes emotional and defiant response to critics concerned about his decision to gift his wife, Aventer, a $200,000 Lamborghini Urus for their eighth wedding anniversary, Relentless Church Pastor John Gray cited the book of Ephesians as part of the fuel that drove him to lavish her with the expensive gift.
He also assured supporters and critics that he's not a "pulpit pimp" or "prosperity preacher."
"Here's the truth, husbands love your wives like Christ loves the Church. Even giving himself a ransom. That means give everything. Sow everything. Give the best of everything. And that's where I'm at," Gray said, quoting from Ephesians 5 near the end of a 23-minute monologue broadcast on Facebook Live outside his church in Greenville, South Carolina, on Thursday.
He explained that he was inspired to get the posh SUV for his wife in February, after they saw a presentation for it at their hotel while attending the NBA All-Star Game in Los Angeles, California.
"I saw my wife's eyes light up," he said. "She said, 'This would be a dream,' and that's all she had to say."
After gifting his wife the SUV in a lavish celebration last Saturday that left her screaming, many critics raised concerns about the optics of a pastor indulging in such opulence and wondered if he had used church funds to finance it.
"Not a nickel, not a penny from this church, Relentless Church, went toward the gift that I gave my wife. That matters. That's the only thing that matters. 'Cause I know like you know, there are some pulpit pimps out here, who take church money and do the wrong thing. But I work hard for my family and I tithe and I sow and I've done it my whole life, and I'll continue to do it," Gray said, apologizing for getting emotional in his defense.
He also noted that when he made the purchase, he didn't make it as a pastor but as a husband.
"First of all, it wasn't a pastor that bought the car. It was a husband that bought the car. Get that in your spirit. I'm a husband first. Don't confuse what I do with who I am. What I do is I pastor God's people. Who I am is a husband and a father. And I'll do anything to honor them. And I won't ask permission from anybody to do it. No man should," he said.
In the monologue, Gray explained that he was still paying for the Lamborghini after making a deposit on it in February. He also reiterated a statement made earlier by his wife that he worked very hard and saved from a variety of income streams including his second book deal and his Oprah Winfrey Network reality TV show "The Book of John Gray," which is in its fourth season, to pay for the Lamborghini.
"God take my life on this live feed if I did [use church money to buy the Lamborghini]. For those who don't know, me and my wife have a show on the Oprah Winfrey Network. We working on season 4 right now. Shhh, don't tell anybody. That's four seasons.  And I'm not an actor on it, I'm a producer of it. Get that straight!" he said, exclaiming his point with a close-up to the camera.
"Oh, by the way, I just signed my second book deal. … The book deal comes with resources, the TV show comes with resources, I also have other streams and I've also been wise with my savings and investments. I'm not going into details but the point is this, I have created and been patient my whole life for this moment," he continued.
Gray, who remains an associate pastor at Joel Osteen's Lakewood Church in Houston, Texas, also gave a nod to Osteen's 2004 book, Your Best Life Now, to explain that he has chosen to live life richly as if there is no tomorrow. And his best life, he said, is seeing his wife happy.
"I'm 45. I'm supposed to wait 'til I'm 70 to live my best life? My best life is seeing my wife happy. It's not like I'm sitting up trying to do something for me. I want my wife to be happy and every man should be able to do whatever is in his ability to do," he said.
"I want people to hear me. I'm tired of all these people talking all of this stuff. You're a prosperity preacher. I don't believe that. I don't think everybody is gonna be a millionaire. I don't think that everybody is gonna be a billionaire. I pray that everybody is debt free. I pray that husbands could take care of their wives and that you're able to take care of your children. And the Bible says a good man leaves an inheritance to his children's children," he continued.
"And I'm definitely living that life so that when I die I've done the best I can with what I've been given. I could die tonight and what a horrible indictment it would be on me that I didn't give the best that I can to my wife because I was worried about people — people who pay no bills in my house, people who didn't like me anyway. I'm gonna serve God and as long as what I do is honorable, ethical, and not illegal, nobody should worry about how I choose to bless my wife or how I choose to express my love. I don't ask you what you driving, what you're doing."
He said his wife was so happy with the Lamborghini and the way she was lavished on their eighth wedding anniversary, she said if she were to die, she would have died a satisfied woman.
"Here's what I know. Life is not promised. God forbid anything happened to Aventer. But she said something to me two nights ago that would stay with me the rest of my life. She said, 'If I leave here, you made my dreams come true with this beautiful vow renewal and the way you have lavished me with your gifts and your expression of love.' She said, 'If I leave here, you blessed me.' So I don't really care what you think," Gray said with a defiant close-up to the camera.
"All the people that don't like me, I don't care. You didn't like me anyway. … I got one wife, I got one life, I got two kids, and while they're alive I'm gonna do whatever I can to bless them. And I hope you do the same for your family. It's not about what you do. It's that you give your whole heart while you do it," he said.
The Greenville, South Carolina, pastor also noted that he was driven to celebrate his wife in a big way because of his family's unsuccessful efforts at marriage.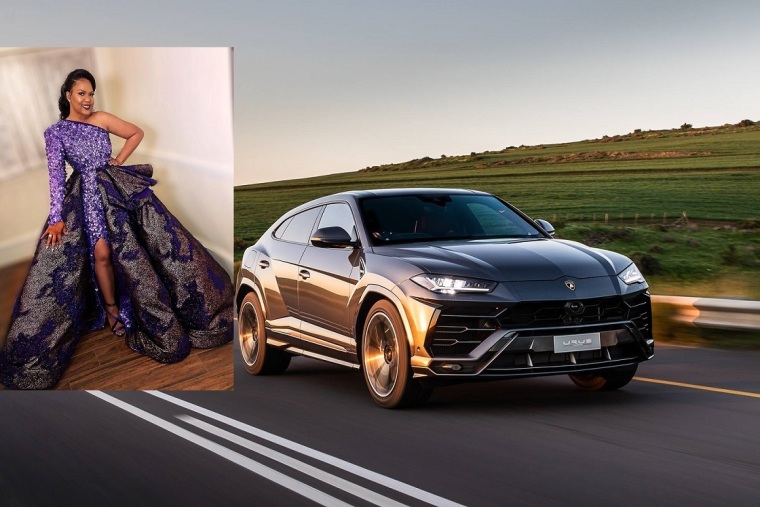 "I never saw a good marriage growing up. None of the men in my family have done right by their wives except my uncle Al, who's married to my aunt Sherry. But the men that were born in my family, my father, my uncle, my mother's brothers, they've never done marriage successfully. And one of the things I was always afraid of is that I wouldn't have what it took to be a good husband, to be a good father, because I never saw that," he said.
He recounted stories of seeing women in his family being abused and abandoned. His wife, he said, has been helping him to avoid that trap so far.
"… This is my life. I hope I live a long time but if I don't, my job is to make my wife's dreams come true every single day. That's the job of a husband, at least that's what I think. …
"People don't know that when we got married I was in the negative in my bank account. We went on our honeymoon, I didn't have any money. We was over there eating shrimp cocktail. We had to share one 'cause it's all we had. So eight years later, to see where the Lord brought us, it's not about stuff. It's about Him making dreams come true," he said.
"Maybe sometimes I don't have the faith I need because there are times when I feel like I would love to live a full span of years but sometimes I can't always see the future. So I live like there's no tomorrow. And Ima love like there's no tomorrow," he added.