John Kasich: Faith, Service and – Rock and Roll?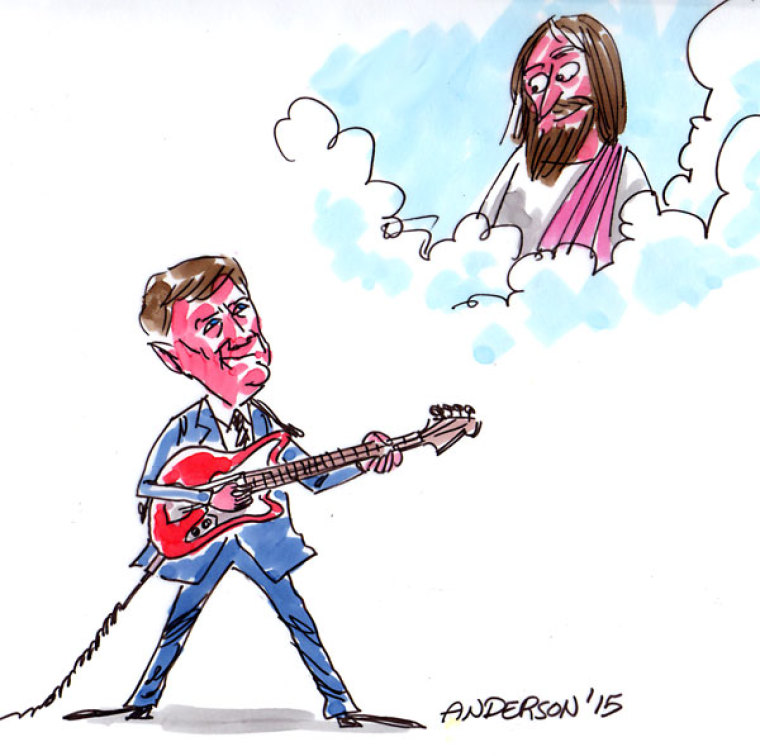 One thing presidential candidate John Kasich can point to that makes him unique amongs the crowded field of Republican candidates is that he has actually balanced a budget in Washington. Kasich, the current governor of Ohio, was once chairman of the House Budget Committee and the architect of a balanced budget signed by President Clinton.
While the spending cuts were quickly reversed by 1999 and 2000, Kasich can at least claim credit for the only federal budget surplus since the 1960s. He even tried to use his budget balancing prowess to run for president in 2000, but quickly stepped aside, endorsing eventual president George W. Bush.
In 2010, Kasich defeated Democrat Governor Tim Strickland, becoming the first candidate to defeat an incumbent governor in the state of Ohio in 35 years. He was reelected in a landslide four years later. Kasich has talked a lot about his faith during his long political career, and is the author of Every Other Monday: Twenty Years of Life, Lunch, Faith, and Friendship, a book about his prayer and Bible study group.
Read more at http://www.christianpost.com/news/5-interesting-facts-about-the-christian-faith-of-john-kasich-142054/