John Piper: Celebrating Homosexual Sin Isn't New but Institutionalization of It Is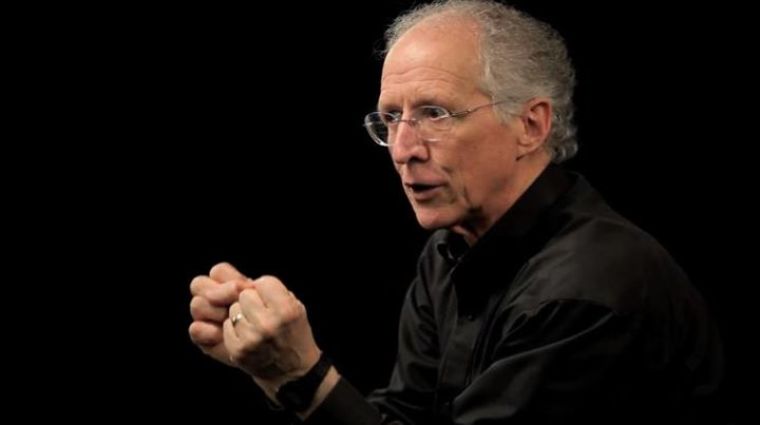 Theologian John Piper responded to the Supreme Court decision that states cannot ban same-sex marriage, saying it approves and institutionalizes the sin of homosexual intercourse.
"Jesus died so that heterosexual and homosexual sinners might be saved," Piper, chancellor of Bethlehem College & Seminary, wrote on his desiringGod blog, adding that this salvation from sinful sexual acts "was not embraced," as the highest court's ruling shows.
"Instead there was massive institutionalization of sin," Piper said.
"Alongside its clearest explanation of the sin of homosexual intercourse (Romans 1:24–27) stands the indictment of the approval and institutionalization of it," he added, explaining that though people know intuitively that homosexual acts – along with gossip, slander, insolence, haughtiness, boasting, faithlessness, heartlessness, ruthlessness – are sin, "they not only do them but give approval to those who practice them." (Romans 1:29–32).
"This is what the highest court in our land did today — knowing these deeds are wrong, 'yet approving those who practice them,'" Piper wrote.
Homosexuality is not new for America or history, he said. "That brokenness has been here since we were all broken in the fall of man."
What's new is not even the celebration and approval of homosexual sin, he explained. "Homosexual behavior has been exploited, and reveled in, and celebrated in art, for millennia. What's new is normalization and institutionalization. This is the new calamity."
Piper said he is writing this reaction to the court ruling "to help the church feel the sorrow of these days ... the magnitude of the assault on God and his image in man."
The theologian added that, as Christians, we weep over our sins. "We don't celebrate them. We don't institutionalize them. We turn to Jesus for forgiveness and help. We cry to Jesus … And in our best moments, we weep for the world, and for our own nation."
He concluded his article with Psalm 119:136: "My eyes shed streams of tears, because people do not keep your law."
The Supreme Court ruled Friday by a 5-to-4 vote that the Constitution guarantees a right to gay marriage.
"No longer may this liberty be denied," Justice Anthony M. Kennedy wrote for the majority in the decision. "No union is more profound than marriage, for it embodies the highest ideals of love, fidelity, devotion, sacrifice and family. In forming a marital union, two people become something greater than once they were."
Obama called the decision a "victory for America." "When all Americans are treated as equal we are all more free," he said.
The Rev. Franklin Graham, who leads the Billy Graham Evangelistic Association, warned that Obama is leading America on a "sinful course" and that "God will judge him and us as a nation if we don't repent."