John Piper denounces sex-change surgeries as 'sinful,' 'dreadfully destructive'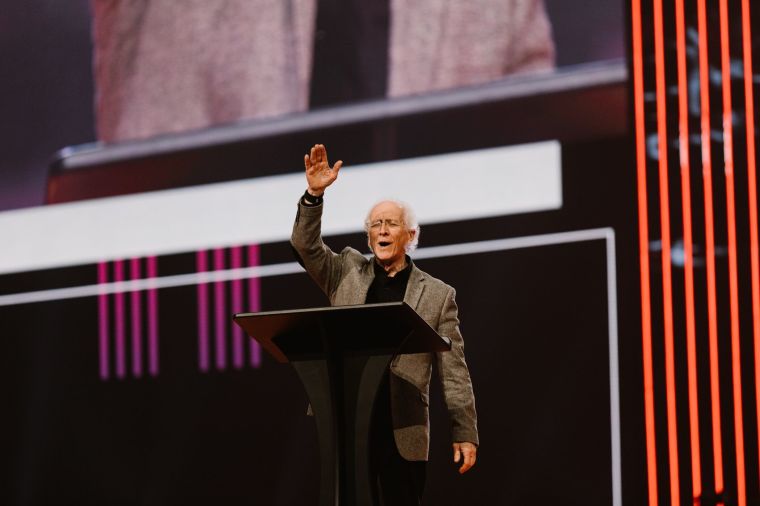 Prominent Bible teacher and author John Piper denounced gender reassignment surgeries this week, calling the idea of gender transition "sinful" and "dreadfully destructive."
In an episode of the "Ask Pastor John" podcast posted on DesiringGod.org Monday, an anonymous woman emailed Piper saying she was "seriously considering removing my female body parts."
"I no longer want to be a woman. Women are perceived as weak vessels whose only purpose is to have children. Even Scripture supports that ideology," she wrote.
"As a modern 'woman,' I have no desire to have children or get married, but to have a successful career to help support less fortunate people and animals live better lives. My question is this: Would doing this to my body be sinful?"
Piper replied that "it will be sinful" and "will probably be dreadfully destructive to you as a person," with the theologian rejecting the idea that Scripture says that a woman's only purpose is to have children.
"Neither the Bible nor the Church has ever said or hinted that woman's only purpose is to have children," said Piper, the chancellor of Bethlehem College & Seminary in Minneapolis, Minnesota. "You know that in the Gospels, women followed Jesus and served Him in many ways."
"You know that Paul refers to numerous women who labored side-by-side with him in the Gospel. You know that love between a man and a woman in marriage is vastly deeper and richer than only baby-making."
Piper acknowledged that 1 Peter 3:7 refers to woman as "the weaker vessel," adding that mainstream culture agrees. Piper said that is why "there's a women's NBA, women's college volleyball, women's gymnastics, women's track and field, women's soccer, women's Tour de France."
"But," Piper warned, "when you're done mutilating yourself, you're still going to be part of the weaker sex. You can make your chest flat — that won't make you strong."
"You'll be weaker than 90% of the men your age. In fact, you will be weaker than you were before, not stronger because pretense is weakness. Living a life trying to be what you are not is a life of weakness."
Piper declared that "God made us male and female, and we are male and female all the way down." He spoke about the "glory of womanhood," being more than just having certain body parts.
"The glory of womanhood is not something as superficial as breasts and uterus. It is marked in every cell of your body, every dimension of your soul, every part of your brain," he said.
"Dear friend, whose name I wish I knew, you are a female wonder of God's handiwork, and no amount of chipping away at it will make it cease to be a God-designed masterpiece."
Piper's comments come at a time when many athletic organizations and legislatures debate the extent to which biological males who identify as female can participate in women's sports.
Last week, Minnesota District Court Judge Patrick Diamond ruled that USA Powerlifting had to allow trans-identified males to compete in its women's division, or else it would violate the Minnesota Human Rights Act.
Although USA Powerlifting had offered trans-identified athletes the option to compete in a separate category, Diamond concluded that this move was inadequate, writing that this sent an "implicit message" to the plaintiffs that being "who they are is less than."
At present, 18 states require athletes to compete on sports teams that match their biological sex instead of their stated gender identity: Alabama, Arizona, Arkansas, Florida, Idaho, Indiana, Iowa, Kentucky, Louisiana, Mississippi, Montana, Oklahoma, South Carolina, South Dakota, Tennessee, Texas, Utah and West Virginia.