Gender clinic told elementary teacher to affirm group of girls as transgender despite concerns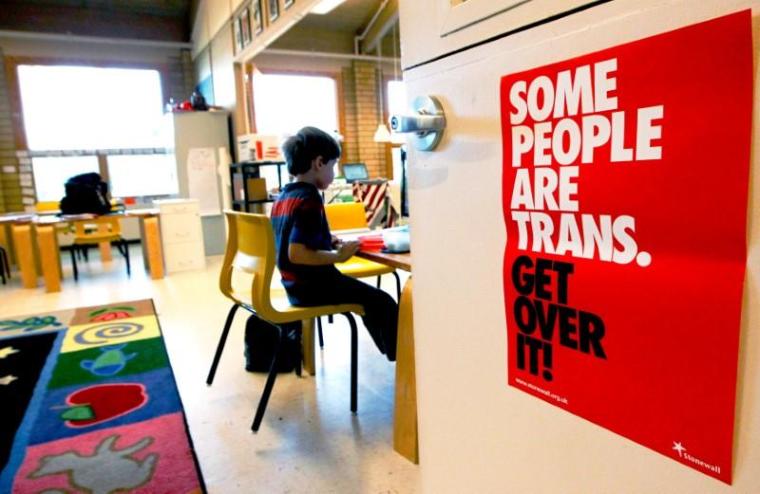 Email correspondences from a St. Louis pediatric gender clinic being investigated for malpractice suggest a clinic staffer once instructed a fifth-grade teacher to encourage "gender exploration" to a group of girls claiming to be transgender despite the teacher's concerns that social pressures influenced their decision. 
The advocacy group Parents Defending Education obtained copies of the email exchange between the teacher and staffer at the Washington University Transgender Center at St. Louis Children's Hospital as part of a Freedom of Information Act (FOIA) request on Nov. 21, 2022.
Erika Sanzi, director of outreach for Parents Defending Education, told The Christian Post that the correspondence highlights how some schools are influencing children confused about their gender to identify as the opposite sex. 
"Children are being bombarded with messages about being born in the wrong body and promises that all of their problems will go away if they change their gender," she wrote in an email statement.
PDE founder Nicki Neily shared the email exchange that the organization obtained in a Twitter post on Thursday.
The emails show a teacher from Parkway Schools asking a clinic staff member for help after a group of girls all started claiming to be transgender after one girl in the class came out as trans-identified. 
The teacher expressed concern that there may be "other reasons" why want to be considered transgender. While she noted that the school does not want to "discourage" the girls, it also does not want to "diminish the actual experience of trans folks." She concluded her email by asking if there are any resources for handling this situation. 
In response, the staff member wrote that there are a few documented cases of one student coming out as transgender, creating a "contagion" of students claiming to identify the same way. The clinic worker wrote, however, that this language is not "affirming." In the staff member's professional opinion, these studies appear "invalid." 
Elaborating, the clinic staff member said it is "normal" for someone to potentially notice similarities between themselves and another person who "realizes who they are and shares it" publicly. 
"I believe there is a middle ground where we allow for some nuance," the healthcare professional wrote. "For younger folks and some adults too, it is easy to latch on to a new concept or idea and make it yours." 
"This happens in some areas as adults: fad diets, workout types, multi-level marketing plans, product loyalty, etc.," the clinic worker wrote. "So, it is not abnormal for a young person either. I have seen this happen with mental health diagnoses as well ('You have ADHD? Me too')." 
The staffer told the teacher that the girls' experience could still be "valid" and that it may be a "genuine exploration of gender."
"I will try to find some resources for you, after filtering through resources that may invalidate transgender folks," the staff member wrote. "In general, I'd recommend as much support and discussion as possible around their gender exploration."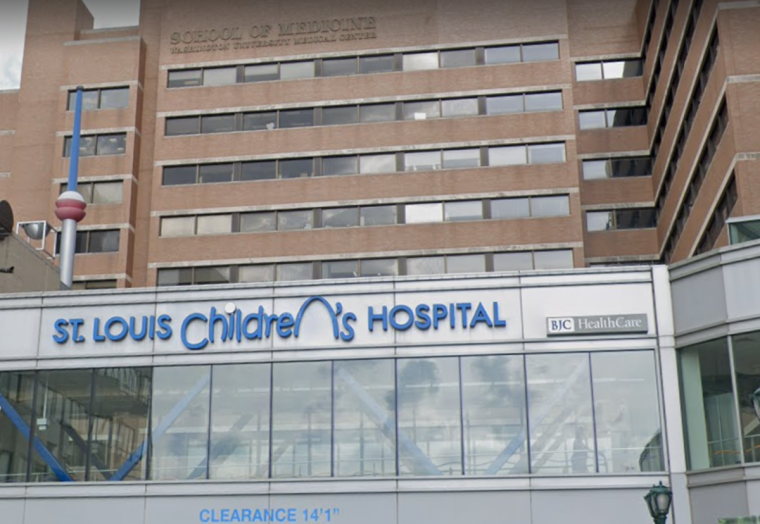 In a follow-up email after speaking with Dr. Sarah Garwood, the adolescent medicine specialist, the clinic staffer said the doctor wanted her to add one thing. 
"In general, kids explore parts of their identities in different ways: dress, hair, likes, interests, sexuality, and gender. For some, this is a temporary state, for some it is a longer path to something else," the staffer wrote. "The best we can do is affirm, validate and allow for the
exploration, if in a few weeks or months, a student wants to go by their legal name and pronouns that match their sex assigned at birth, no harm was really done in affirming them before."
The teacher's and the staff member's names were redacted from the email exchange, which took place in October 2021. 
The St. Louis Children's Hospital, the Parkway School District and Washington University did not immediately respond to The Christian Post's request for comment.
As CP reported, the Washington University Transgender Center's practices have been subject to scrutiny following a series of allegations by a former case manager, Jamie Reed. Reed worked as a case manager at the Washington University Pediatric Transgender Center from 2018 to November 2022. 
Reed filed a sworn affidavit stating that the clinic is "permanently harming" patients, which prompted Missouri Attorney General Andrew Bailey and Sen. Josh Hawley, R-Mo., to launch investigations. 
Bailey called for a moratorium on new patients, but the facility has announced it will continue its gender transition services. In her report, the whistleblower accused the pediatric center of not properly vetting teens who were prescribed hormone drugs.
Reed wrote that she accepted the job as a case manager because she supports "trans rights" and believed that she would help provide "good care" for children who were "appropriate candidates" for "medical transition." 
"During my time at the Center, I personally witnessed Center healthcare providers lie to the public and to parents of patients about the treatment, or lack of treatment, and the effects of treatment provided to children at the Center," she testified. "I witnessed children experience shocking injuries from the medication the Center prescribed. And I saw the Center make no attempt to track adverse outcomes of patients after they left the Center." 
Some psychologists, including Dr. Michael J. Bailey of Northwestern University, speculate that one form of gender dysphoria, known as child onset dysphoria, may lead to some young children expressing a desire to identify as the opposite sex. But Bailey believes that many children will eventually outgrow this condition. 
However, proponents of allowing children to socially transition have questioned the validity of the research into this phenomenon, asserting that there's no need to delay a child's social transition. 
In October, the United Kingdom's National Health Service proposed new guidelines for health professionals, advising them to be cautious about encouraging gender dysphoric children to socially transition by changing their names or pronouns. The NHS warned healthcare professionals that these children might be going through a "transient phase," and it recommends taking a more watchful approach.