Missouri AG investigates transgender clinic accused of harming hundreds of children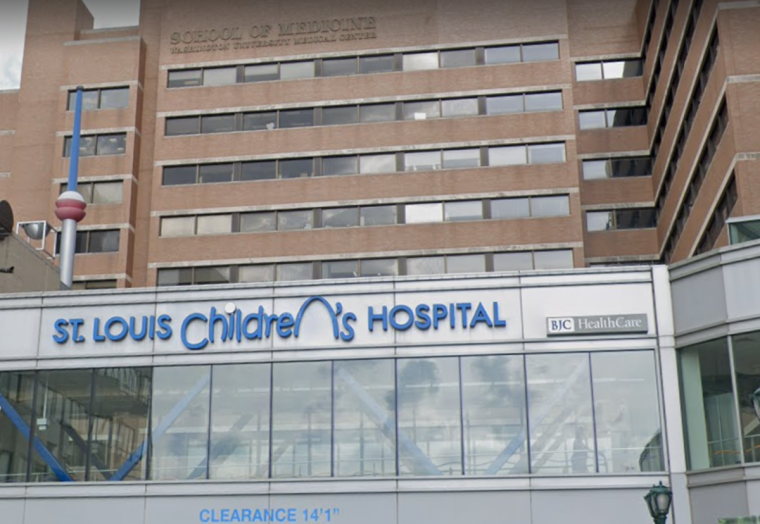 Missouri Attorney General Andrew Bailey has called for a moratorium on a pediatric gender clinic prescribing puberty blockers or cross-sex hormones as it investigates a whistleblower's claims the clinic is "permanently harming the vulnerable patients in our care."
Bailey sent a letter to Trish Lollo, president of St. Louis Children's Hospital, and Dr. Andrew Martin, chancellor of Washington University in St. Louis.
A statement from the attorney general's office confirms that an investigation was launched two weeks ago into allegations made in an affidavit by Jamie Reed, a former case manager at the Washington University Transgender Center at St. Louis Children's Hospital in Missouri.
Bailey's office described the letter's content in a separate statement published Friday. The letter commended the university for launching its own investigation into Reed's claims on Thursday. 
"The whistleblower's sworn affidavit says the Center has permanently sterilized hundreds of children, caused many children to attempt suicide, and performed irreversible gender-transition surgeries on minors — all while lying to the public and parents," the letter reads. 
"Moreover, the affidavit says that the Center prescribes puberty blockers and cross-sex hormones automatically, without individualized assessment of each child, and often without parental consent."
The attorney general's letter asserts that since the university agrees these allegations are alarming enough to warrant an investigation, it should not prescribe new patients cross-sex hormones or puberty blockers while conducting a review of the clinic.
"As you know, I have been investigating this matter for a number of weeks. As I continue to lead this multiagency investigation, I invite you to both share the findings of your internal investigation with my office, and to fully cooperate with my ongoing investigation," Bailey's letter continued.
The Missouri attorney general requested that the university respond to his office by Tuesday about whether it will impose the moratorium "to ensure that no more children are harmed during the pendency of these investigations."
The St. Louis Children's Hospital and Washington University did not immediately respond to The Christian Post's request for comment.
In the sworn affidavit, Reed stated that she worked as a case manager at the Washington University Pediatric Transgender Center at the St. Louis Children's Hospital from 2018 to November 2022. She wrote that she accepted the job because she supports "trans rights" and believed that she would help provide "good care" for children that were "appropriate candidates" for "medical transition." 
"Instead, I witnessed the Center cause permanent harm to many of the patients," Reed wrote. 
"During my time at the Center, I personally witnessed Center healthcare providers lie to the public and to parents of patients about the treatment, or lack of treatment, and the effects of treatment provided to children at the Center," she testified. "I witnessed children experience shocking injuries from the medication the Center prescribed. And I saw the Center make no attempt to track adverse outcomes of patients after they left the Center."
Reed claimed that she raised concerns for years, but the doctors at the center instructed her to stop voicing her opinion. She also testified that she saw doctors continue prescribing puberty blockers to children, even if their parents revoked consent, and that the doctors lied in public statements about performing gender transition surgeries on minors. 
The former case manager stated that from 2020 to 2022, the center initiated medical transitions for more than 600 kids. One patient with a mental health history, she claimed, had a parent "forcing the patient to cross dress."
"The patient was put on feminizing hormones," she wrote. 
While private insurance paid for some of these procedures and interventions, Reed said that from what she understands, the center also billed state and federal publicly funded insurance programs. 
Reed shared her testimony publicly in an op-ed published last week at The Free Press titled "I Thought I Was Saving Trans Kids. Now I'm Blowing the Whistle." 
In the article, the whistleblower claimed the center "downplayed the negative consequences" of sex-altering procedures and that many young patients did not fully understand the "profound impacts" this would have on their "bodies and minds." 
She claimed one doctor at the center prescribed bicalutamide, intended to treat prostate cancer, to a teenage boy to make him appear more feminine. The boy later experienced liver toxicity and breast development, and he was "immediately taken off the drug" after he was forced to go to another hospital unit for care. 
In another incident, a 17-year-old girl prescribed testosterone called the center to report severe vaginal bleeding that "soaked through an extra heavy pad, her jeans, and a towel she had wrapped around her waist." 
"We found out later this girl had intercourse, and because testosterone thins the vaginal tissues, her vaginal canal had ripped open," Reed wrote. "She had to be sedated and given surgery to repair the damage. She wasn't the only vaginal laceration case we heard about."
Lawmakers in various states have started prohibiting gender-altering treatments for minors due to similar concerns. Alabama, Arizona, Arkansas, and the Florida Boards of Medicine and Osteopathic Medicine have banned such interventions on minors.