John Piper's son Abraham Piper skewers evangelicals as his star rises on TikTok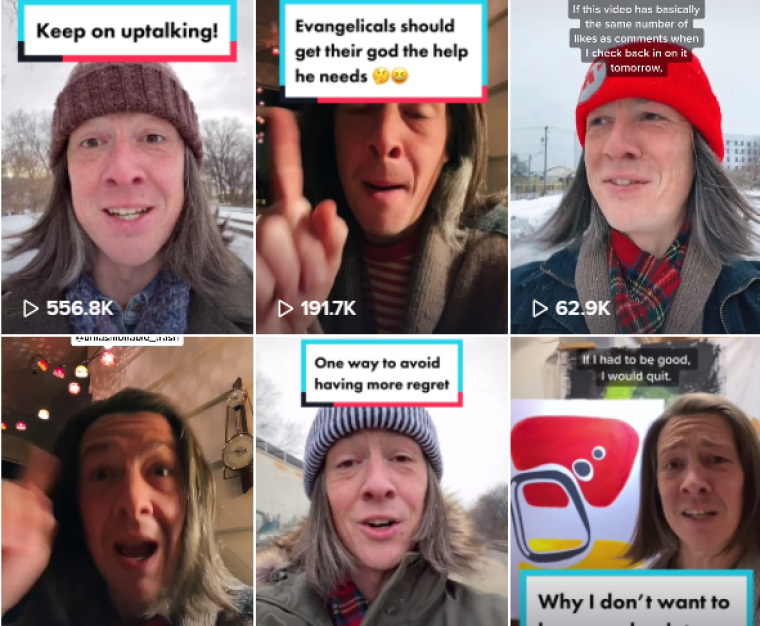 Abraham Piper, an artist and son of desiringGod.org founder and chancellor of Bethlehem College & Seminary in Minnesota, John Piper, is a rising star on the social network TikTok for his irreverent and quirky videos on a random mix of subjects, including growing up evangelical.
In video snippets on his evangelical upbringing, such as his Christian education, Abraham Piper, whom his father revealed in 2012 had become an unbeliever at the age of 19, has attracted a following of almost a million followers as of Monday evening after posting his first video in November. His videos have also amassed nearly 15 million likes.
"What is something they told you in school which you found out was a complete lie?" a fan asked of Piper in one video.
"In a real class at a school that charged real money to parents to give their kids a real education, I was taught that the Beatles, the Rolling Stones, and Led Zeppelin all had satanic messages in their music. But this was the '90s — 25, 30 years after these bands were in their prime," he said with wincing sarcasm.
"So let's say my teachers were telling us the truth and it wasn't just fear-mongering propaganda from another little 'ministry' hiding out in Colorado. Why didn't the devil have anything new to tell us? Shouldn't we have gotten that demonic head nod from Green Day or Nirvana? Maybe Garth Brooks?" he asked. "Anyhow, these lessons took place between teaching us how to defend Young Earth Creationism and protect ourselves from secular humanism which, in case you didn't know, is the root cause of every single atrocity that took place in the 20th century, if you went to my high school."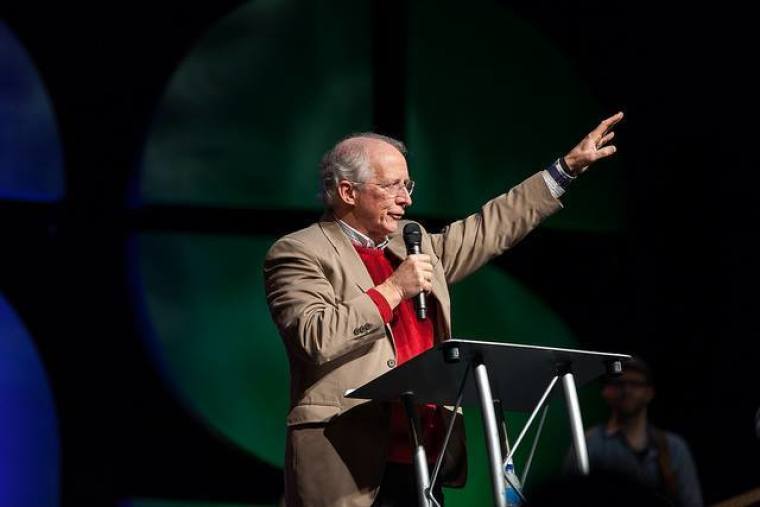 In another video posted early last month, he responded to an accusation that he was "attacking Christianity."
"Is one of my themes attacking Christianity? No. I don't attack Christianity. I berate evangelicalism. Fundamentalism. It's a destructive narrow-minded worldview. And one of the most destructive, narrow-minded aspects of it is that its adherents feel as if they are the entirety of Christianity rather than the tiny sliver of it that they actually are," he argued.
"Evangelicalism is a toddler tradition that's cousins with Catholicism and Eastern Orthodoxy and the snot-nosed little sibling of mainline Protestant denominations. So yes, I'm out here saying that fundamentalism is bizarre anti-intellectual bulls--t. But that's not me attacking Christianity. Christianity is a big family. I'm just saying that one of the kids is being kind of a brat. And most of the rest of the family agrees," he added.
Abraham Piper shares other glaring videos online, including suggestions that the Bible says having kids isn't a good idea, advice for doubting evangelical kids who still live with their parents, and Bonkers Bible stories. He also confesses that memorizing the Bible was not worth it for him.
Groups like the newly formed Mid-Ohio Valley Atheists & Humanists had high praise for his content: 
"I follow @abrahampiper on TikTok and he's amazing. I identify with a big part of his journey away from Christianity," a statement from their Twitter account noted Monday.
Four years after Abraham Piper was excommunicated from his father's church for turning away, he returned to the faith and was restored. He later walked away from his faith again and has not returned to it since.
Taylor Brown, a New Testament Ph.D. student at Baylor University opined on his dislike for both Pipers in a comment on Twitter Monday: "Abraham Piper seems just as bad as his dad with saying dumb stuff but just in an insufferable exvangelical way instead of an insufferable hyper-Calvinist way."