Jordan Feliz's 'The River' Brings Fans Authenticity and Hope in Midst of Tragedy (Interview)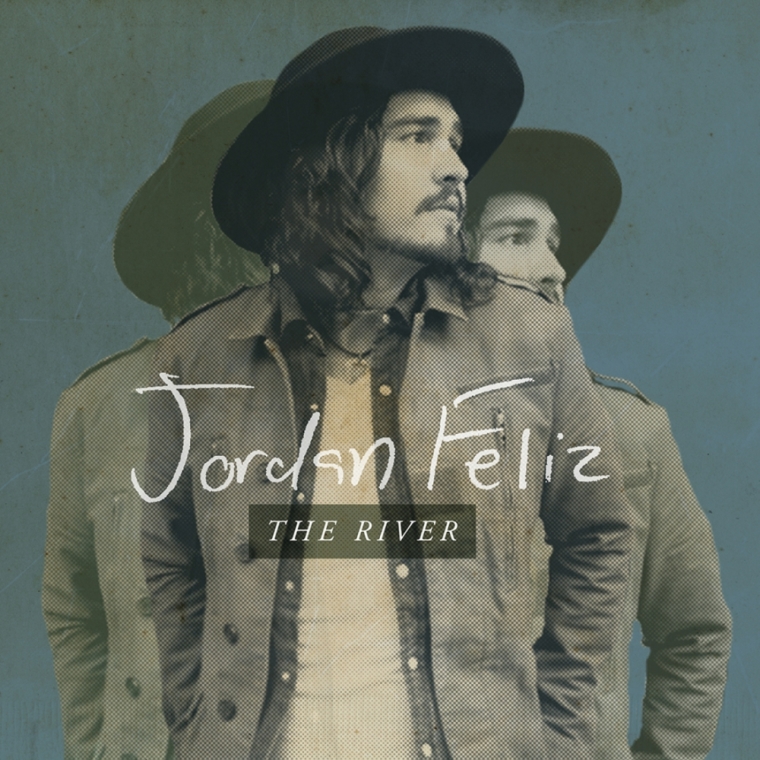 With the release of his debut album The River, contemporary Christian artist Jordan Feliz is winning over the hearts of many with his mainstream appeal and passion for worship.
Feliz started out as a part of secular band that was steadily growing an audience and making a name for itself, but as he began to pray about his future he felt unsure of where he was heading in the group and said God started closing doors. Soon after, still remaining prayerful, he was asked to serve part time as the worship leader of a church he felt drawn to.
Within a few months of being obedient to God's shift for his life, Feliz received a phone call from an old friend asking him if he would fly out to Nashville and write and record a few songs, all expenses paid. While in music city, the singer fell in love and he and his wife prayed for about a year until he heard from God that he was to move there and make music for the church.
Feliz admits he wasn't sure if he should jump right into something after leaving his band and switching churches, but he obediently walked through the doors as the Lord kept swinging them wide open for him. Now the chart-topping newcomer, released his first full album on April 22, but says it wasn't easy.
"It was honestly probably the most rewarding and yet exhausting experiences ever. I wrote for about two years straight, 18 months to be exact, going into signing a record deal and then releasing an EP," Feliz told The Christian Post. "When they released 'The River' to radio, I just got welcomed with open arms. Everybody just started loving the song and I was shocked by that because I really thought people were going to hate the song."
His first single, "The River" was No. 1 on Billboard's National Christian Audience Chart for 10 weeks. Feliz said that his acceptance by the industry and an increasing fan base was another indication that creating and singing Christian music was "God's plan" for his life. Success came so quickly, he said, he had not even started touring the EP yet before being asked to continue writing for his album.
"This record is really special to me. it's a lot of stuff that I've been wanting to do musically for a long time and it's a lot of stuff that I've been wanting to say," the singer continued. "I think more than anything I want 'The River' to tell [people] that they have this amazing opportunity to just basically be made new everyday by a God that loves them so incredibly."
"We are his children and when we accept that and when we embrace it, we will truly find that He is the satisfaction in our lives. He is the only real satisfaction that lasts."
Now, with a fully packed touring schedule, the California native says he gets to hear everyday stories from some of the people who come out to his shows. After hearing their hearts, Feliz believes people take to his music because they are craving authenticity.
"I think that's one of my main goals as a person, let alone an artist in general, to be authentic and to be myself as much as possible. I think people want that authenticity and the truth," he explained. "If there's some way that I can be used as some kind of extension of the Lord and He's using me and I can be true to myself, I think people can gravitate toward that. I know that I do with other artists that I listen to. I'm [also] guilty of gravitating toward things that are real."
Listening to funky soul music growing up, Feliz revealed that his parents were big fans of Sam Cooke, Al Green, Earth Wind & Fire and The Commodores, and had a big influence on his music style. The young father has used those influences in his music with an added twist by adding sounds from some of his modern influences such as One Republic, Ryan Tedder, for King & Country and paved his own lane.
"I can see the difference [in my music compared to] other things that are going around in Christian music. That was kind of my goal to be a little different. I wasn't trying to change anything, I was just really trying to be myself and made music that I really wanted to hear," he said. "I think if we're really going to be true to ourselves as artists, then everybody should sound different. Then we can just be who we are — that's who the Lord called us to be, He created us to be. I think that can kind of get lost in all markets."
On the 11 track LP, the song that is most personal to him is the last song on the album, named "Satisfied."
"I wrote it right after my wife and I lost our first baby and it was me going through this learning phase," Feliz shared. "In my life I've never really gone through a whole lot of hardships. I lost both of my grandmas and that was pretty tough but I think that (losing the baby) was probably the first thing that's ever happened that really rocked me and the first time I probably ever been angry with God."
In his time of despair Feliz said he reached out to friends for guidance and a lady from his previous church sent him a Facebook message that really helped him navigate through the pain. She, too, understood grief, because she lost both her son and daughter in the same year and soon after her husband. She told Feliz in her message that she spent so many years being angry at God and not going to church or talking to anyone because she was battling depression.
"She said the Lord came to her and said, 'The one person that you've been mad at, me, is the only satisfaction that can fill the void of loss,'" He explained. "The one person that I was angry at was the solution to my wife and my loss. That's where "Satisfied" came out of and He is that satisfaction for us."
Before the interview was over, Feliz graciously offered advice to other new artists looking to break through in this new era of music.
"I feel like a lot of people think that because of YouTube and all these social media things, that they can just kind of create something. Yeah, I do do that, but it's more of a tool to harness the audience that has already been created, it's not really to build more audience," he explained.
"The Lord calls us to work, and that is our worship. We worship Him in our hard work. Just keep truckin, when you have an opportunity to sing or to play drums or whatever you want to do, you just go do it. It doesn't matter if you're at a bowling alley or if you playing in front of 10,000 people, just do it. The Lord gives us the smaller responsibilities before we can be entrusted with the larger ones."
Feliz added that the more one works to pursue what they want, the better their results will be.
"Be who you are, don't sacrifice that, just work. Go out and do the homework that you need to do and prep and do all those things that you need to do," he advised. "It's a lot of work, but it's the conditioning that you need for the future. If you don't have that conditioning sometimes it can be very chaotic and you can lose focus really fast. Continue in God — I think that is so important."
The River is now available on iTunes. For more information on Feliz visit jordanfeliz.com.
jeannie.law@christianpost.com