Jordan Norwood Retires From NFL, Speaks on Lessons Learned About Pride and Humility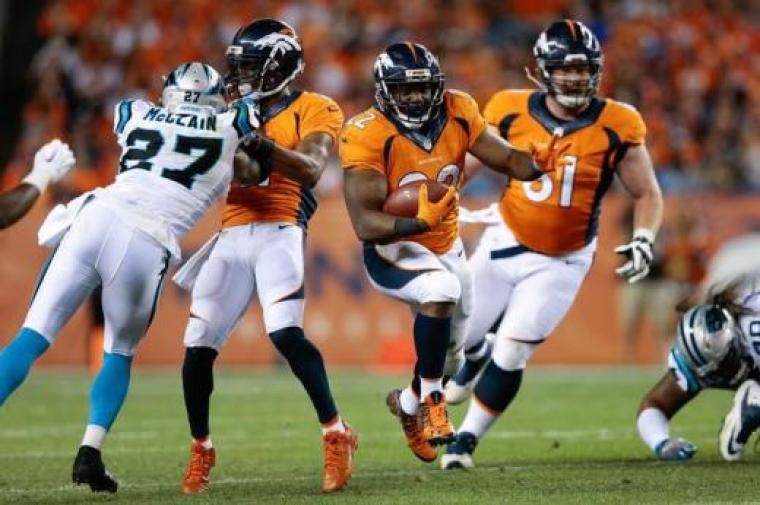 Jordan Norwood announced his retirement from the NFL this week by writing a lengthy essay about his relationship with God and the lessons he learned about humility after struggling with pride in his career.
Norwood, 30, spent eight seasons in the NFL and won his first Super Bowl ring with the Denver Broncos last year. While the wide receiver and punter has been vocal about his relationship with God throughout the years, he is now reflecting on a career filled with struggles with pride.
"My NFL career, and life to this point in general, has been an endless cycle of pride to humility and humility to pride," Norwood admitted in an essay posted on his iCloud. "I can only hope that the periods of pride continue to be shorter, fewer and further apart as I get closer and closer to Jesus."
The NFL alumnus reflected on a specific example of where his pride got the best of him. After a pivotal 2016 loss to the Kansas City Chiefs that consisted of a minor squabble with his teammate, Norwood said he received some much needed humility.
"My pride had set myself up for ultimate humiliation and humbling. Both of which I needed," he wrote. "The rest of that game was much of the same for me. I don't recall doing anything right and do recall us losing that very important conference game."
While Norwood frequently took a knee in prayer at the beginning and end of each game, he soon realized that it was time to humble himself and dig deeper into the Word of God.
"The rest of that season kept moving forward, and I did what I would do whenever God finally got my attention that my agenda isn't His agenda — I leaned on my wife and family, I dove into the Word of God, I prayed, and I tried to get to know Jesus better," he wrote.
When summing up some lessons that he has learned about humility, Norwood encouraged those reading his essay to look to God instead of their emotions.
"Be proud if you want to be. Be humble because He wants you to be," he wrote. "Your feelings and emotions can and will fool you. What does God speak into your heart while you are most sober-minded and content?"
While Norwood has admitted to struggling with pride in his career, he has also been vocal about his relationship with God for some time. In 2016, Norwood played in his first Super Bowl game when his Broncos bested the Carolina Panthers.
Even before winning a ring at the big game, the wideout honored God for the ability to play in the game.
"For me, it's almost beyond a dream come true to play in the Super Bowl. Being in the NFL is a dream come true in itself," Norwood told The Increase in 2016. "I know that God has given me the talent and ability to play football and I see this as an awesome opportunity to show God's glory and love by honoring Him with those gifts."
The athlete made it clear that his faith was not just a small aspect of his life, but a vital part of who he is.
"When people ask me how my faith fits into my life I have to tell them that it doesn't. Faith has never fit into my life, it is my life," he said. "It's not just a piece of the puzzle; it's the whole puzzle. Everything else is just pieces that fit in around that."