Jordin Sparks Announces She Is Having a Baby Boy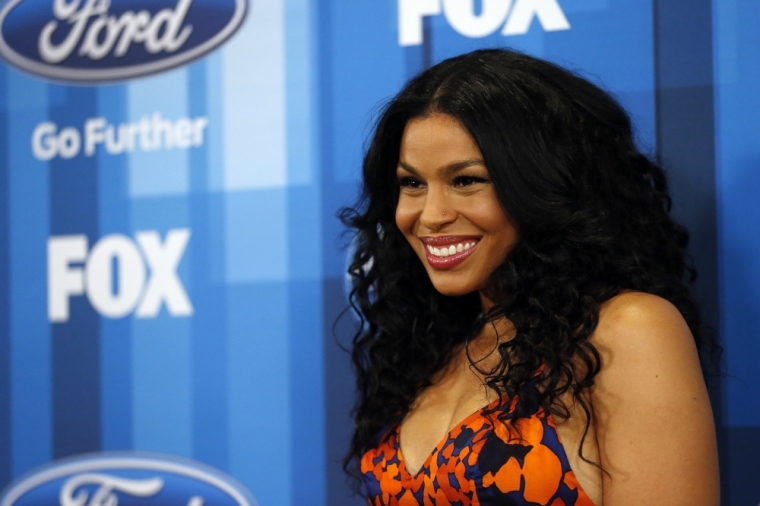 Jordin Sparks is having a baby boy.
Sparks, the 27-year-old singer who married model Dana Isaiah in July, announced on Instagram that she is expecting a baby boy.
"IT'S A BOY!!! We have so much to be thankful for and this is definitely at the top of the list," Sparks wrote Friday. "@_danaisaiah's gonna have a little mini me running around! We can't wait to meet him. We love you lil man!"
Isaiah also shared a heartfelt message of his own on social media by writing to his unborn son Friday.
"..Son, you will be welcomed into this world with nothing but love from the people that matter," he wrote on Instagram. "There will always be haters get used to it now. Just know your parents and family got you! Always be unapologetically YOU!"
Earlier this month, Sparks surprised fans with the news that she was married and pregnant in a People magazine interview. In the interview, she revealed that she and Isaiah eloped during a vacation in Hawaii with friends on July 16.
After getting married, the pair moved in together and Sparks revealed how she broke the news of her pregnancy to her husband.
"It was about five days after he moved to L.A. He comes in and I go 'I'm pregnant.' It was such a shock for both of us," she recalled. "I turned around and started bawling in the closet..Once we got over the initial shock of it, now again just like it is with the marriage, to be able to share that this amazing thing is happening, it's such a great thing."
While the newlyweds were introduced by their parents in a group text message so that Sparks could advise Isaiah about moving to Los Angeles, California, to pursue his modeling career, their official meeting took place on Easter weekend in April. It was then that Sparks said she knew that he would be her future husband.
"A couple days after we had actually met, I was like in my head 'That's going to be my husband! That's my husband right there,'" she told People. "When I'm with him, I feel comfort and safety and calm and peace, and those aren't things that I normally felt. So it was a little wake-up call for me."