Joseph Duggar Marries, Says He Always Dreamed of Being a Husband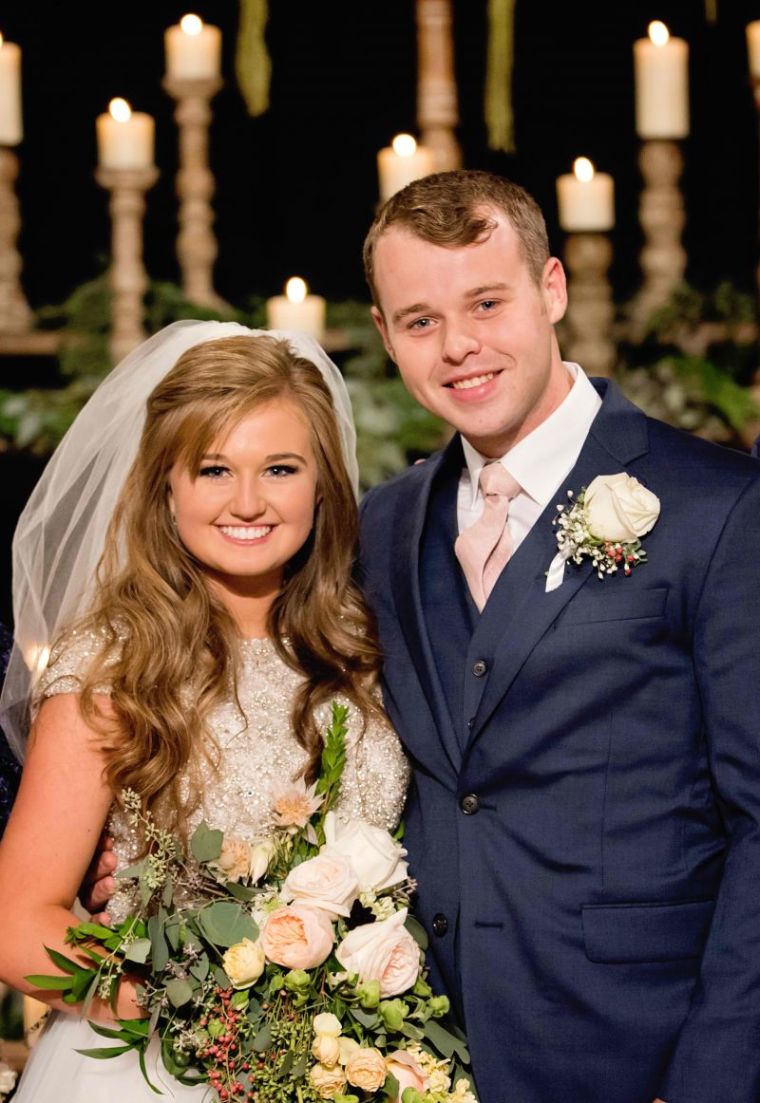 Joseph Duggar got to see his dreams come to fruition on Friday when he wed Kendra Caldwell at their family church on Friday.
Duggar, 23, told PEOPLE that he has dreamed of becoming a husband for some time.
"It is an amazing feeling to be husband and wife. It's something that I've always dreamed of to have a wife and to raise a family in a way that honors the Lord," he said. "We are ... very excited to see what God has in the future for us."
Duggar and his family rose to fame on the TCL show "19 Kids and Counting" and its popular spinoff "Counting On." Last May, he proposed to Kendra, 19, at his sister Joy-Anna Forsyth's wedding.
According to People, Joseph and his new wife had a 22-person wedding party, which included his brother Josiah as his best man and the Duggar sisters as Kendra's bridesmaids. The wedding took place at First Baptist Church in Siloam Springs, Arkansas, and featured colors like navy, burgundy and a soft yellow.
Before Joseph proposed to Kendra, he admitted to being nervous.
"I was definitely nervous going into it, but I wasn't afraid that she was going to say no, because she has said, 'I'm just waiting on you!'" Joseph previously told PEOPLE following his proposal in May.
In July, Joseph's father, Jim Bob Duggar, who has 20 children, predicted that he and Kendra may be the next couple to give him grandchildren.
"It's probably going to be Joseph and Kendra, maybe their relationship, maybe getting a little closer and then, who knows?" Jim Bob said before mentioning his other children, according to an OK Magazine article. "Maybe Joy and Austin will have a little one on the way. You never know what will happen..maybe Jinger and Jeremy."
Fans of the show can get a glimpse of the latest Duggar wedding on TLC GO Monday, Sept. 18. "Counting On" returned to TLC on Sept. 11.