Joy-Anna Duggar Won't Be Wearing Pants, Husband Likes Her in Dresses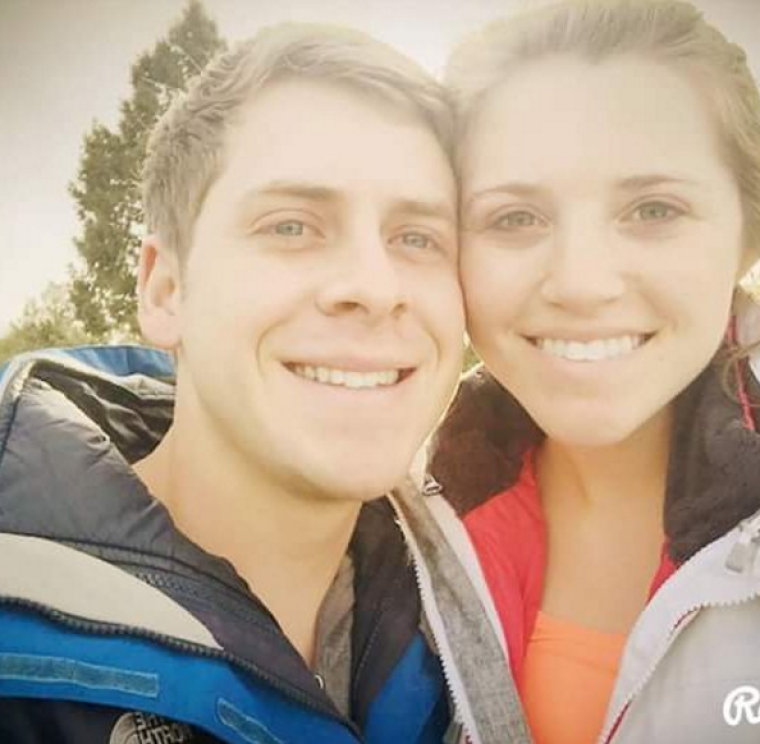 Although some of the Duggar sisters have chosen to wear pants after they got married, "Counting On" star Joy-Anna says she's going to be wearing dresses because that's what her husband, Austin Forsyth, prefers.
The TLC network aired a special of Joy-Anna and Austin's wedding on the family's reality TV series Monday and in the most recent episode of "Jill & Jessa: Counting On," the newlywed reveals that she's unlikely to follow in her sister Jinger's footsteps by wearing pants.
"I said before that I don't like dresses, but Austin likes them on me, and so I'm branching out and I'm wearing some dresses now," she said. "I don't really have fashion. I just kind of wear whatever Austin likes. Before, I just wore whatever was in the closet. I'm trying to improve that."
Joy-Anna's older sister Jinger made headlines in March for breaking the family's supposed rule that females should only wear skirts and dresses. It's being reported that the rule only applies to the single women of the household and when they get married they are allowed to wear pants if their husband approves.
Jinger's husband, Jeremy Vuolo, previously revealed he does not mind if his wife wears pants but it appears that Austin, might be a bit more old fashioned and had adopted the mindset of his in-laws, Jim Bob and Michelle Duggar.
Joy-Anna and Austin shared their nuptials in a private ceremony on May 26 in Arkansas.
"I'm just looking forward to getting to share my life — it's good times and its challenges — with my best friend," the young husband said about his bride.
"I don't even know all of how it feels to be husband and wife — so far it's incredible," Joy-Anna told TLC after the wedding. "Saying our vows and saying 'I do' and committing our lives to each other is so incredible. I'm so blessed to be married to him."
The bride's parents, Jim Bob and Michelle, also shared their excitement for the newlyweds.
"As parents, we could not be more grateful for the godly woman Joy has become, and the loving husband she married!" Jim Bob and Michelle wrote in a blog post on the family's website.
After the wedding, Joy-Anna and Austin traveled to Switzerland for their honeymoon. There's also going to be another wedding in the family soon because on the night of their wedding, Joy-Anna's brother, Joseph, proposed to his girlfriend, Kendra Cardwell.
Click here to see Joy-Anna and Austin's wedding photos.