Joyce Meyer: 'The Devil Convinced Me It Was My Fault My Father Sexually Abused Me'
Joyce Meyer: 'The Devil Convinced Me It Was My Fault My Father Sexually Abused Me'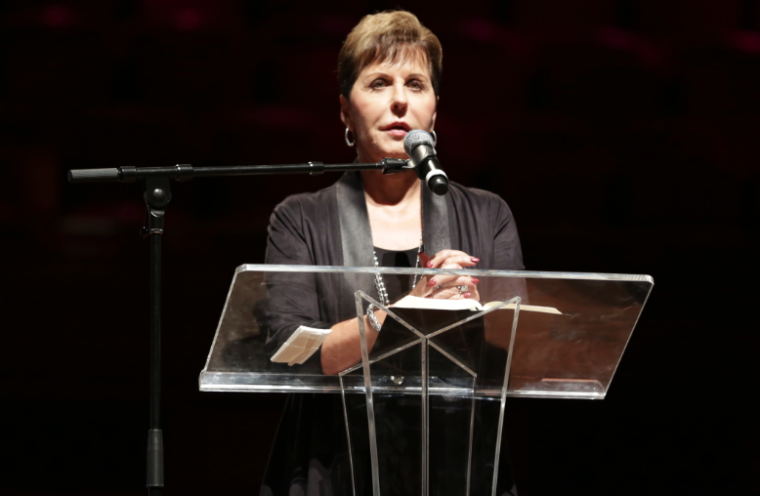 Christian author and speaker Joyce Meyer reflected in a sermon that the devil convinced her it was her own fault that her father sexually abused her throughout her childhood, and warned Christians that holding on to false guilt can be one of the biggest barriers to growing with God.
"The devil convinced me there must be something wrong with me, for him to want to do that to me," Meyer said in a sermon about God's righteousness posted on Monday, speaking about her father.
The evangelist noted that all her other friends and people that she knew weren't experiencing the same thing, which at the time led her to believe that "there must be something wrong with me."
"And that's what most children do if they are not treated right," she reflected, but warned the audience that "that's exactly what the devil wants us to do."
Last week Meyer opened up about some of the details of the sexual abuse she suffered in the past, estimating that her father must have raped her at least 200 times.
"He didn't force me physically, but through lies, and manipulation, and fears, and threats, I was still forced," she said.
"Literally, what he did was rape me, every week, at least once a week, until the time I was 18. My father, who I was supposed to be able to trust, who was supposed to keep me safe, raped me a minimum of 200 times," she added.
In her latest sermon, Meyer said that dealing with the internalized guilt was one of the toughest challenges she had to face during the healing process.
"Well, I had a record playing in my head for most of my life 'What's wrong with me?' And I think it's so amazing [that] the first thing Jesus wants to give us is something right."
She said that God promises people that they are made right through the blood of Jesus, and called on the audience members not only to reflect on the sin on their life, but also to focus on the redemption and restoration through Christ.
Meyer insisted that the person she was back when she was sexually abused has been buried in Christ, and she is a new person now:
"That little girl that was abused by her father years ago, for so many years, I could drag her up if I wanted to, but the point is, she's dead and buried in Christ, and a new creature rose up in her place."
The Christian author and speaker urged people to let go of the guilt and obstacles that are holding them in the past, and look to move forward through the help of God.
"When you are ashamed of who you are, you can never be successful in anything in life," she stated.