Joyce Meyer on How to Respond to Wickedness in the World, Says Not Even God Can Help Some People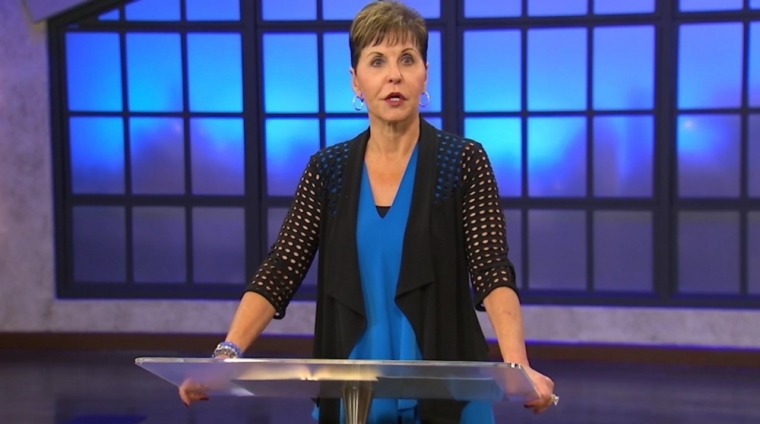 Joyce Meyer, a Christian author and speaker, issued advice on how to respond to the wickedness in the world. 
Meyer sat down for a Facebook video, published Saturday, where she took a question from a viewer named Stephania, who asked: "How should I deal with all the hurt in the world? I can't find peace in my mind about all those people that I can't reach."
Meyer, who helps run relief and outreach programs in Africa and other parts of the world, said that she had to learn herself that she is not the savior of the world.
"It is great to have that kind of compassion in your heart," she said about helping others, but pointed out that no person alone can solve the problems of the world.
"I had to come to grips with that. Because to be honest, I want to solve every problem on the planet. There is no kind of outreach that I don't want to be involved in," she said, noting that only God can save the world from its problems.
The best-selling author warned, however, that even God "is going to respect people's free will. People who won't let God into their life, not even God can do anything for them, so certainly, we can't."
Meyer continued, "The Bible says in Psalm 37 that we are not to fret over the wickedness of the world.
"So yes, there are terrible things going on, there's a lot of people who are lost and are without Christ, but instead of focusing on that, let's focus on the good and helping as many people as we can, without getting depressed or downtrodden about the ones that we can't help."
The evangelist concluded by stating that people can choose between focusing too much on the "wickedness of the world," or praying and doing what they can about it, but focusing on God and the good.
Her latest comments come days after she took to Facebook to share her thoughts on the high school shooting in Florida, where 17 people, mostly students, were killed.
"We are so saddened to hear about the school shooting happening in Parkland, Florida! Let's take a moment to say a prayer for the students, their families and all those impacted by this tragedy. There is power in prayer," she insisted in a post at the time.
Meyer wrote in an op-ed published in The Christian Post in 2016 that feelings of bitterness, resentment, hatred and unforgivenes are tools Satan uses to stunt people's spiritual growth and make their lives more miserable.
"In fact, a lot of people use the trouble in their lives as an excuse to be mad at God or not believe in Him at all. In their minds, they can't reconcile the idea of a loving Creator allowing such pain and suffering," she wrote.
"There's tremendous freedom in trusting God. When something's not going our way, instead of getting offended, we can trust that He has a plan that's better than ours and He will ultimately work out the situation for good (Romans 8:28)."