Judge rejects Trump's claim he didn't 'rape' E. Jean Carroll, denies motion for new trial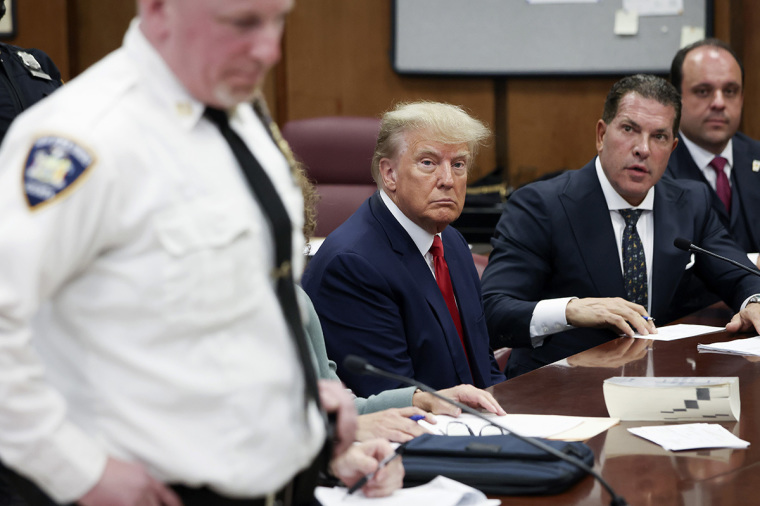 A federal judge has rejected Former President Donald Trump's claim that he didn't "rape" writer E. Jean Carroll in the 1990s and denied the 2024 hopeful's request for a new defamation trial.  
U.S. District Judge Lewis A. Kaplan of the Southern District of New York issued a memorandum opinion Wednesday denying a motion from Trump's legal team requesting a new trial in the civil case Carroll brought against him.
Kaplan referenced how a jury had unanimously found Trump guilty of sexually abusing Carroll and defaming her, awarding the author and advice columnist $5 million in damages.
The judge explained that the "only point on which Ms. Carroll did not prevail was whether she had proved that Mr. Trump had 'raped' her within the narrow, technical meaning of a particular section of the New York Penal Law — a section that provides that the label 'rape' as used in criminal prosecutions in New York applies only to vaginal penetration by a penis."
Kaplan argues that "the definition of rape in the New York Penal Law is far narrower than the meaning of 'rape' in common modern parlance, its definition in some dictionaries, in some federal and state criminal statutes, and elsewhere."
"The finding that Ms. Carroll failed to prove that she was 'raped' within the meaning of the New York Penal Law does not mean that she failed to prove that Mr. Trump 'raped' her as many people commonly understand the word 'rape.' Indeed, as the evidence at trial recounted below makes clear, the jury found that Mr. Trump in fact did exactly that," he wrote.
"Mr. Trump deliberately and forcibly penetrated Ms. Carroll's vagina with his fingers, causing immediate pain and long lasting emotional and psychological harm."
In 2019, Carroll claimed in an excerpt of a book that she was assaulted by Trump in a Bergdorf Goodman dressing room in Manhattan, either during the autumn of 1995 or spring of 1996.
Carroll is one of more than a dozen who have stepped forward in recent years to accuse the 2024 Republican presidential hopeful of sexual assault, misconduct or harassment.
In a statement released soon after the excerpt was made public, Trump denied the accusation, claiming that he had never met "this person" before and that she was "trying to sell a new book."
"That should indicate her motivation. It should be sold in the fiction section. No pictures? No surveillance? No video? No reports? No sales attendants around?? I would like to thank Bergdorf Goodman for confirming they have no video of any such incident because it never happened," Trump stated.
Carroll filed a lawsuit against Trump in 2019 for his statements, and a second lawsuit in response to remarks Trump made against her last year that she alleged were defamatory.
Trump did not testify during the civil trial, nor did he attend any of the proceedings or the reading of the verdict.
After three hours of deliberation in May, a jury found Trump liable for sexually abusing Carroll and awarded her $5 million.