Republican rivals react to Trump's indictment: 'No one is above the law'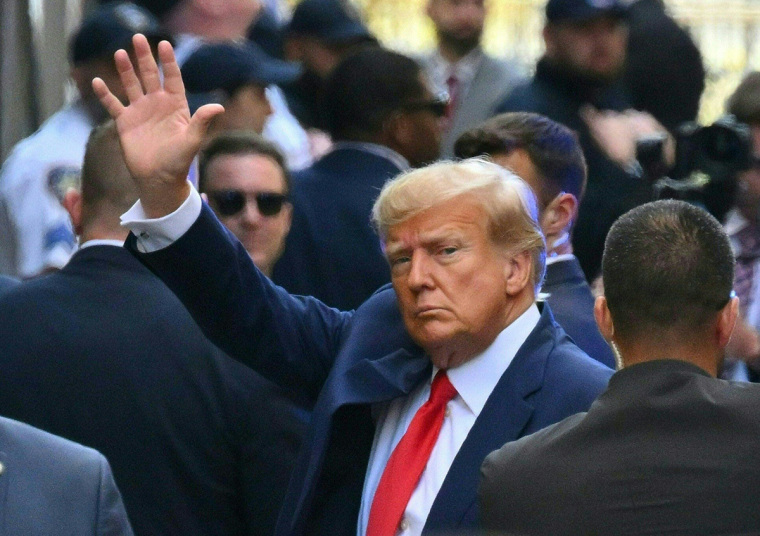 Former President Donald Trump has been indicted over his reported possession of classified documents, which led to a raid of his Mar-a-Lago estate in Florida last summer.
In a series of posts on the social media platform Truth Social Thursday, Trump stated that federal officials informed his attorneys that he was being charged in federal court over what the former president called "box hoaxes."
The indictment, released publicly on Friday, consists of 37 federal charges against Trump, including 31 counts of "willful retention of national defense information." The document specifically alleges that Trump, "without authorization, retained at the Mar-a-Lago club documents relating to the national defense."
It also charges Trump and an associate with conspiracy to obstruct justice, withholding a document or record, corruptly concealing a document or record, concealing a document in a federal investigation and making false statements and representations.
The charges come as Trump is seeking to return to the White House as a candidate for the Republican presidential nomination in the 2024 presidential election.
After noting that he had been summoned to appear at a federal courthouse in Miami next Tuesday, Trump declared his innocence and stressed that he is "currently leading, by far, all Candidates, both Democrat and Republican, in the polls of the 2024 Presidential Election."
Special Counsel Jack Smith, tasked by the U.S. Department of Justice with investigating the former president's handling of classified documents, elaborated on the indictment at a brief press conference Friday.
"Today, an indictment was unsealed, charging Donald J. Trump of felony violations of our national security laws, as well as participating in a conspiracy to obstruct justice," Smith said. "This indictment was voted by a grand jury of citizens in the Southern District of Florida."
Smith vowed to "seek a speedy trial in this matter, consistent with the public interest and the rights of the accused."
Trump leads his closest rival for the Republican presidential nomination, Florida Gov. Ron DeSantis, by 30.8 percentage points in the RealClearPolitics average of polls sampling Republican primary voters' intentions in the primary.
He maintains a lead of 1.8 percentage points in the RealClearPolitics average of polls surveying voters about a hypothetical rematch with President Joe Biden.
Trump's current and former rivals have issued statements responding to the news of his indictment, which ranged from condemnation of the candidate's behavior to allegations of politicization at the U.S. Department of Justice.
The following pages highlight four reactions to the Trump indictment.