Judge suspends FDA approval of abortion pill, blames 'political pressure' for lack of restrictions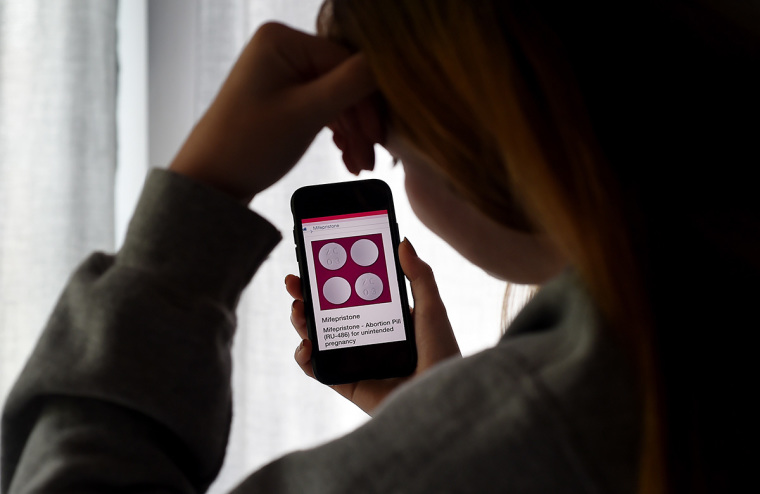 A federal judge in Texas suspended the U.S. Food and Drug Administration's approval of the chemical abortion pill nationwide Friday. Not long after, a federal judge in Washington state issued an opposite ruling that could force the U.S. Supreme Court to weigh in. 
U.S. Judge Matthew Kacsmaryk of the U.S. Northern District of Texas, a Trump appointee, issued a stay late Friday of the FDA's 2000 approval of mifepristone, the first drug in the chemical abortion regimen. Also known as RU-486, the synthetic steroid endocrine disruptor essentially destroys the environment in the uterus and starves an unborn baby to death. The ruling won't go into effect until next week to give the Biden administration time to appeal the decision. 
"The Court does not second-guess FDA's decision-making lightly. But here, FDA acquiesced on its legitimate safety concerns — in violation of its statutory duty — based on plainly unsound reasoning and studies that did not support its conclusions," Kacsmaryk wrote in his opinion. "There is also evidence indicating FDA faced significant political pressure to forego its proposed safety precautions to better advance the political objective of increased 'access' to chemical abortion — which was the 'whole idea of mifepristone.'"
"As President [Bill] Clinton's Secretary for Health & Human Services explained to the White House, it was FDA that arranged the meeting between the French pharmaceutical firm — who owned the mifepristone patent rights — and the eventual drug sponsor Population Council. The purpose of the FDA-organized meeting was 'to facilitate an agreement between those parties to work together to test [mifepristone] and file a new drug application,'" he continued.
"HHS also 'initiated' another meeting 'to assess how the United States Government' — i.e., the Clinton Administration — 'might facilitate successful completion of the negotiations' between the French firm and the American drug sponsor to secure patent rights and eventual FDA approval. In fact, for their 'negotiations [to be] successfully concluded,' the HHS Secretary believed American pressure on the French firm was necessary."
The judge argues that the FDA abandoning its proposed restrictions "resulted in many deaths and many more severe or life threatening adverse reactions." 
"Due to FDA's lax reporting requirements, the exact number is not ascertainable," Kacsmaryk continued. "But it is likely far higher than its data indicate for reasons previously mentioned. Whatever the numbers are, they likely would be considerably lower had FDA not acquiesced to the pressure to increase access to chemical abortion at the expense of women's safety. FDA's failure to insist on the inclusion of its proposed safety restrictions was not 'the product of reasoned decisionmaking.'"
The long-anticipated ruling is praised by pro-life advocates and caused fear among abortion advocates who believe it will further hamper access to abortion in the aftermath of last year's U.S. Supreme Court ruling finding that the U.S. Constitution doesn't contain a right to abortion.
In another case, Judge Thomas Rice, an Obama appointee, issued a preliminary injunction prohibiting the FDA from "altering the status quo and rights as it relates to the availability of mifepristone" as 17 states and Washington, D.C., asked the court to prevent the FDA from "reducing mifepristone's availability." The plaintiffs argued that it is "fair and equitable for FDA to not act with respect to the Mifepristone REMS Program until a determination is made on the merits."
"Plaintiffs assert that (1) FDA acknowledges that serious adverse events are 'exceedingly rare', (2) mifepristone's associated fatality rate is .00005%, with not a single death 'casually attributed to mifepristone' (3) 'all the data shows the mifepristone is among the safest drugs in the world, and safer than the vast majority of drugs for which FDA has never attempted to impose a REMS', and (4) 'there is no reasoned scientific basis for subjecting it to additional burdens that are not applied to other, riskier medications,'" Rice wrote. 
Katie Glenn, state policy director at the national pro-life grassroots organization SBA Pro-Life America, said in a statement that the Texas decision is a "win for the health and safety of women and girls."
"The ruling reaffirms that pregnancy is not an illness and abortion is not health care. Finally the FDA is being held accountable for its egregious violation of its own rules to fast-track dangerous abortion drugs to market," Glenn said. 
"The abortion drug regimen rubber-stamped by the FDA has proven disastrous for women as well as unborn children, with the FDA's own data showing women have died. The Biden FDA ignored the science and approved abortion drugs for sale by mail-order, without any in-person doctor visit, which the strong majority of Americans oppose."
Glenn said her organization is "closely analyzing" the case in Washington. 
"In the Dobbs era, the radical abortion lobby will fight tooth and nail to keep its' insurance policy' of mail-order abortion pills," Glenn said. "However, we are hopeful that two decades' worth of reckless disregard for women's lives from the FDA may soon be corrected."
The nation's largest abortion provider, Planned Parenthood, called the Texas ruling an "unprecedented and deeply harmful move."
"The judge's decision in Texas today blocking the FDA's approval of mifepristone is an outrage and exposes the weaponization of our judicial system to further restrict abortion nationwide," Planned Parenthood CEO Alexis McGill Johnson said in a statement. "However, I want to be clear that access to mifepristone remains safe for now."
NARAL Pro-Choice America President Mini Timmaraju said the ruling could impact access to chemical abortions "even in states where abortion is protected." 
"This is meant to be a ban, plain and simple, and nearly 65 million Americans could be robbed of this safe, effective abortion care option," Timmaraju said. "Here's the truth: medication abortion care has been safely used for decades — it's safer than Tylenol. If there was ever any doubt that GOP extremists want anything other than a ban on all abortion, everywhere, today's ruling should make it clear that they have no intention of respecting our freedoms."
Earlier this year, the FDA loosened regulations to allow retail pharmacies that complete a certification process to dispense mifepristone to women with prescriptions, which can now be obtained through a telehealth appointment and received via mail.
Earlier this year, a group of pro-life doctors released a 24-page report criticizing the Biden administration's decision, warning of the risks of taking mifepristone without medical supervision. 
"Bleeding, cramping, and abdominal pain are commonly associated with a chemical abortion, and approximately 8% of women will experience bleeding for more than 30 days afterward," the American College of Pediatricians stressed in the report. "Planned Parenthood acknowledges the following possible complications after a chemical abortion: bleeding, infection, allergic reaction, retained fetal tissue, and incomplete abortion."
Dr. Ingrid Skop, an OB-GYN and director of medical affairs for the pro-life research group, the Charlotte Lozier Institute, warns that lives could be at risk if women aren't screened for ectopic pregnancies before taking the abortion pill. 
"And the [FDA] loosening of these restrictions in a way that clearly will put women's lives at risk while seeking a chemical abortion is a dereliction of their duty," Skop said. "And I think they can reexamine the evidence, and they can back up, and they can put these in-person restrictions back in place."