Justice Alito: US Constitution Has Faced 'Unprecedented Challenges' Under Obama Admin.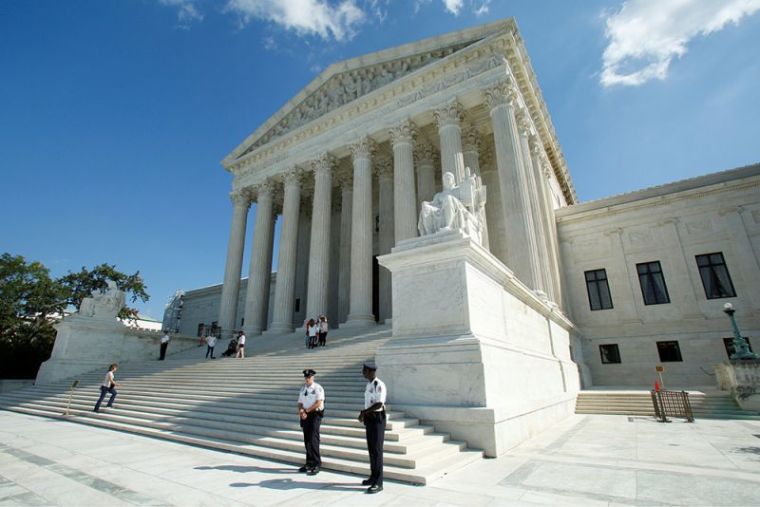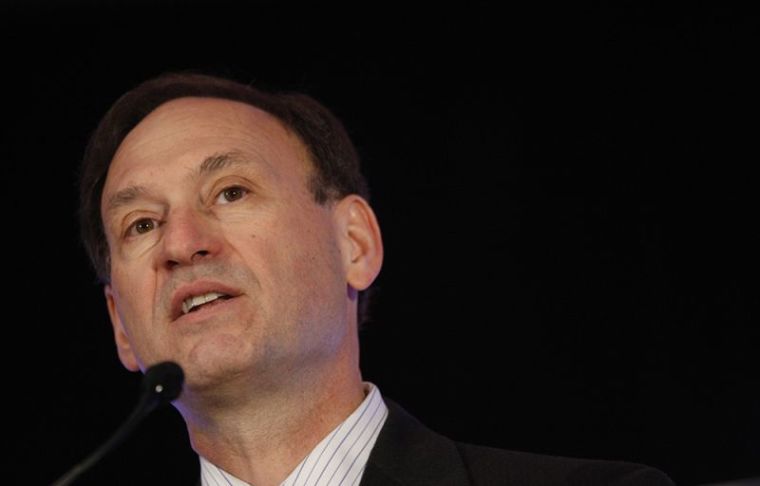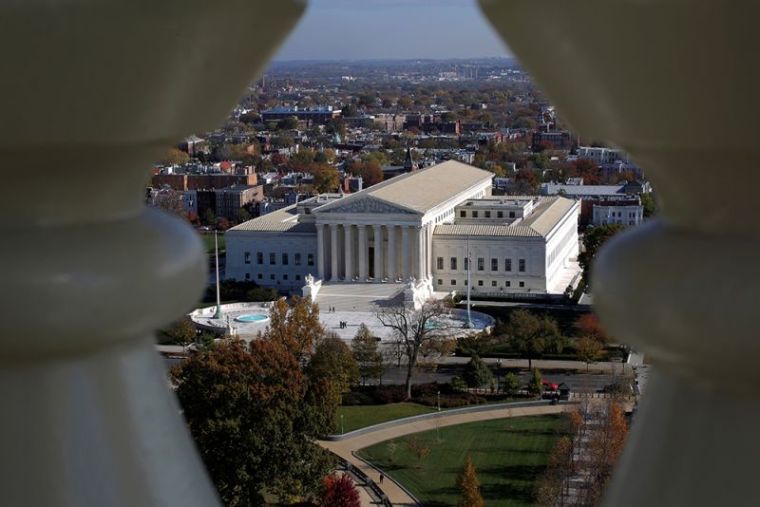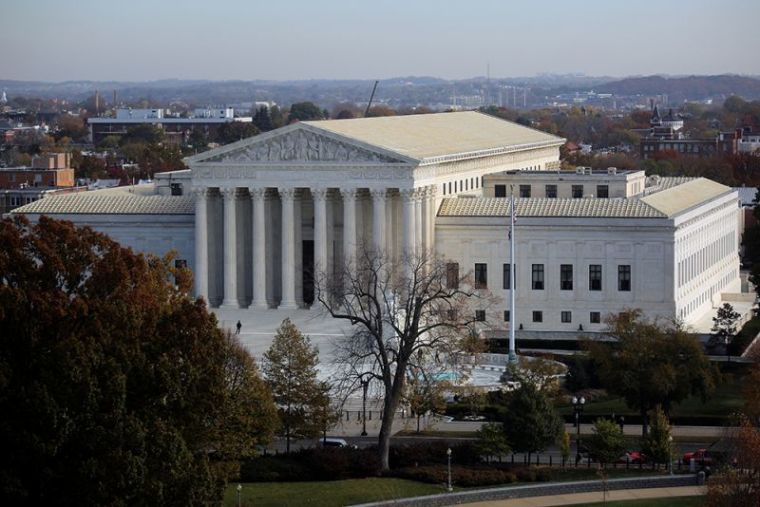 View Photos
WASHINGTON — United States Supreme Court Justice Samuel Alito warned Thursday morning that America's constitutional structure has faced "unprecedented challenges" in recent years, adding that the constitutional principle of religious freedom is in "greater danger" today.
The 66-year-old Alito, who was appointed by President George W. Bush in 2006, addressed conservative litigators at the Federalist Society's 2016 National Lawyers Convention at the Mayflower Hotel and gave a 45-minute speech that highlighted the impact that the late Supreme Court Justice Antonin Scalia made on the bench.
In his address, Alito spoke about the threats currently facing constitutional rights, such as religious freedom and free speech, and touched on the challenges facing the constitutional principle of separation of powers.
"When Nino [Scalia's nickname] spoke to students he would often ask them what is most important about the Constitution and, more times then not, the answer would refer to the Bill of Rights," Alito explained. "Nino would say, 'Wrong. What is most important is the structure, the separation of powers at the federal level and the division of sovereignty between federal government and the states.' Human rights guarantees are worthless without a governmental structure to protect them."
However, Alito stressed that "in recent years, we have seen unprecedented challenges to our constitutional structure" as "the executive has also claimed the power to make out-in-out changes in the laws enacted by Congress."
As the administration of President Barack Obama has been known to take unilateral actions to skirt around Congress and has also refused to enforce certain laws enacted by the legislative body, Alito cited the 2014 Supreme Court case of Utility Air Regulatory Group v. Environment Protection Agency.
The case stems from Obama's EPA disregarding of air pollution regulations established by Congress in the Clean Air Act and effectively creating its own stiffer pollutant regulations that also regulated greenhouse gas emissions.
"Congress wrote certain numbers into an environmental statute, numbers pertaining to pollutants," Alito said. "Now at the time, Congress had in mind conventional beliefs. It was only there that the Supreme Court held that pollutants under the Clean Air Act refers not just to the kind [of pollutants Congress had in mind] when enacting the statute but also greenhouse gases. Now, if you apply those numbers to the conventional pollutants, they made perfect sense. But if you apply them to greenhouse gases, you get crazy results, as the EPA recognized."
"So, what does the EPA do?" Alito asked. "Well, the EPA had an eraser and had a pen. So, it took the statute and erased the numbers that Congress wrote and wrote in numbers that were more to its liking. Nino's opinion for the court held that this was illegal but four of our colleagues thought what the EPA did was just fine."
In speaking about the threats currently facing religious liberties, Alito expressed dismay over the fact that the Supreme Court decided earlier this year after Scalia died not to review a case that had major religious freedom implications attached.
After the state of Washington enacted a law requiring all pharmacies to sell contraceptive and abortion-inducing drugs like Plan B, a Christian pharmacy owner sued the state and argued that selling the drug would violate his family's religious convictions. After the U.S. Court of Appeals for the Ninth Circuit rejected the pharmacy's argument, they appealed to the Supreme Court.
Alito said that the justices of the Supreme Court all received an amicus brief from national and local pharmacist associations stating that the "practice of referring customers to other pharmacies is standard because no pharmacy could possibly stock every single drug that is approved by the Food and Drug Administration."
"In this case, there was strong evidence that the law was enacted to rid the state of those troublesome pharmacists who objected to these drugs on religious ground," Alito, who also written a dissent of the court's decision not to review the case, said. "But, the ninth circuit sustained the law and the Supreme Court didn't think that was a case that deserved to be reviewed."
Alito surmised that "Freedom of religion is in greater danger" today.
"I am reminded of a song by the latest recipient of the Nobel Prize for Literature [Bob Dylan] — 'It's not dark yet, but it's getting there,'" Alito said of the threat on religious liberty.
In his speech, Alito also criticized the liberal intolerance that is currently being displayed on many college campuses around the country.
"Consider this, Justice Robert Jackson famously wrote that 'If there is any fixed star in our constitutional constellation, it is that no official, high or petty, can prescribe what shall be orthodox in politics, nationalism or religion,'" Alito quoted.
"But on college campuses, both public and private, a new orthodoxy rules," he continued. "Suppose a student were to test Justice Jackson's proposition today by wearing an article of attire supporting a political candidate who is unpopular among the students and the professors, by proclaiming that the United States is a great and good country, and by expressing certain conditional religious beliefs. How would that go over?"
Just ask one black student at Queensborough Community College in New York City, who was attacked for wearing a Donald Trump hat. Or ask the professor at Marquette University who was suspended and had his tenure revoked after he wrote a blog post that was critical of another professor who refused to let a student with traditional beliefs on gay marriage discuss his opinions in her class.