Justin Bieber Takes Billboard Reporter With Him to Church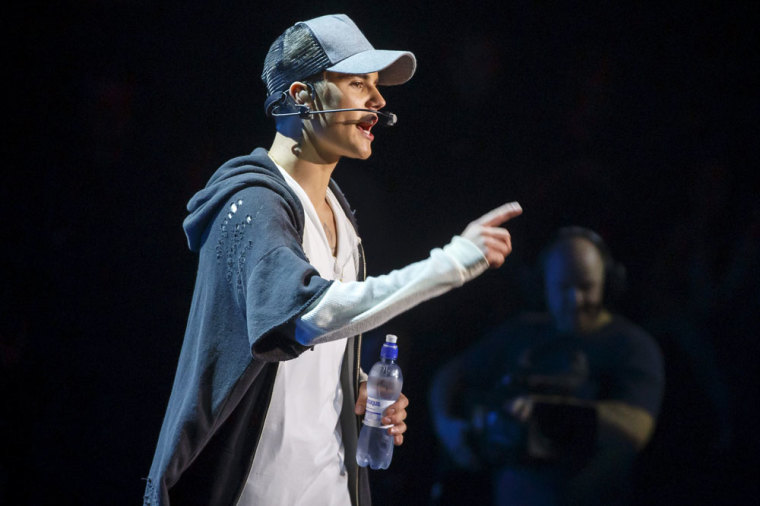 Justin Bieber is making news for statements he made in his recent Billboard interview, but it was what happened after the interview that caught our attention. The young pop star invited his interviewer to church with him where Pastor Judah Smith of The City Church in Seattle overtly preached the gospel of Jesus Christ.
As Bieber gears up to release his upcoming album Purpose on November 13, he has adamantly been bringing mainstream media on his faith journey with him during his promotional tours.
In his recent interview with Billboard magazine, Bieber capped off the night at a church service in which his pastor, Judah Smith, preached, "Jesus is God."
The service was held in the ballroom of the Beverly Wilshire hotel. Bieber took a front row seat and with him was a Billboard magazine reporter. The popular entertainment publication went as far as sharing pieces of the sermon, quoting Smith as he said, "He's the relationship and the friendship you've been craving your whole life. If you believe that with all of your heart, every ounce of your being, I'm going to count to three, and then I'm going to ask you to lift up your hand."
Bieber's behavior was described as having his "eyes closed shut" during the big finish and anxiously bouncing his leg up and down throughout the rest of the 60-minute service. When the service came to an end, the Canadian native flung his arms around the reporter and swayed to a sing-along of John Mark McMillan's "How He Loves Us" song.
Bieber has always talked about his Seattle megachurch pastor-friend. The star's Christian mother, Pattie Mallette, first introduced him to Smith's sermons at the age of 7. She has always made it a point to publicly state that she raised Bieber Christian.
During his interview, the "What Do You Mean?" singer admitted that he did not always understand his faith and questioned his pastor a lot. "I'd come and listen to him and try to hear him out. I had all these questions and things were not adding up. 'Well, why is this, then? How did all those animals fit on Noah's Ark, then?'" he told Billboard, "That's what it's all about – not questioning it."
Bieber and Smith have now built a rapport in which they send each other messages daily. "We text almost daily, and it's not just me sending him Bible verses anymore," said Smith, "He'll send them to me, along with encouraging thoughts or an encouraging emoticon. I'm committed to helping him and protecting him, but it's fair to say we're there for each other."
Along with the mainstream music magazine being exposed to a religious experience, Bieber also talked about many other things, including his former relationship with singer Selena Gomez, his current relationship with his parents and more.
Billboard's coverage of Bieber's Christian faith does not come as a surprise since the young pop star has often talked about God, even tattooing his body with religious symbols and writings. Just this year during an interview with Complex Magazine, Bieber declared that Jesus is the greatest healer.
See Bieber's full interview with Billboard HERE and read the reporter's first hand experience.
Jeannie.Law@Christianpost.com