Justin Bieber, Fans Raise $3 Million for Philippines and Typhoon Haiyan Relief Efforts
Justin Bieber and his fans have raised over $3 million in funds to help the Philippines.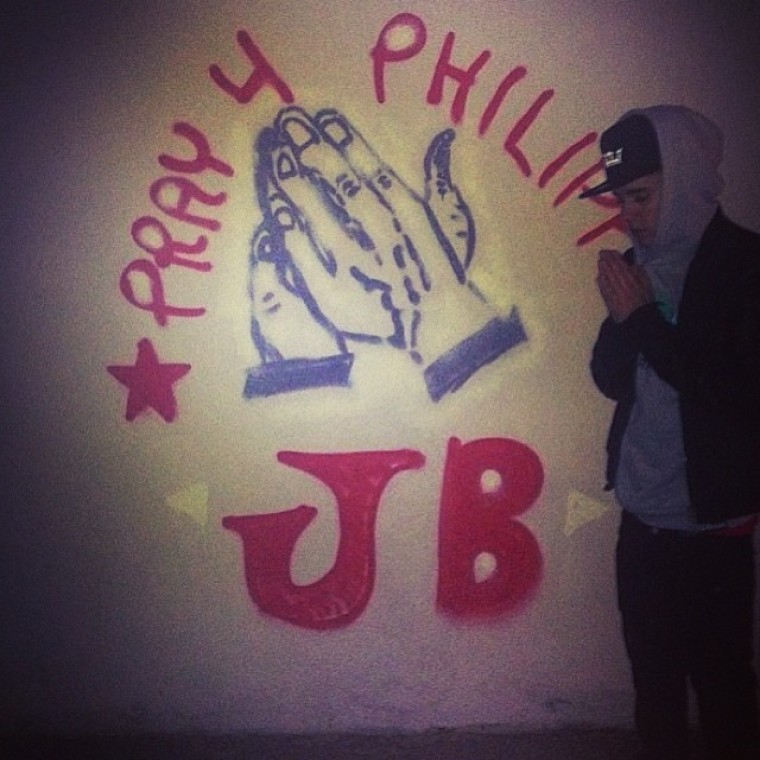 Bieber, the 19-year-old Canadian crooner, pledged to inspire his fans to contribute to funds that would help those affected by Typhoon Haiyan, which displaced millions and killed thousands last month. It seems he just did that, according to a tweet from his manager Scooter Braun.
"Looks like over $3 million has been raised by @justinbieber and his #Beliebers for #givebackphilippines," Braun tweeted recently. "So amazing. Well done."
While people from all over the world have been aiming to lend their resources and helping hands to the troubled nation, Bieber decided to team up with prizeo.com to aid in relief efforts to the country.
Bieber called for his fans known as Beliebers to donate money for the chance to spend time with him in the studio. After making donations, his fans are entered into a drawing that will name two people the recipients of some one-on-one time with Bieber as he records his new music.
"Everyone knows I've got the best fans in the world," Bieber said in a video explaining the charity effort linked to his Twitter account late last year. "So the moment I heard about the tragedy a few weeks back, I knew I could count on you guys to make a difference."
It seems Bieber took the call to make a difference seriously and flew to the ravished country last month to witness the devastation first hand and to show his support to those struggling out there.
The singer performed and played basketball with children while touring an evacuation center at a school. He also distributed shirts, toys and basketballs to locals who had come out to meet him.
"#pray4philippines most touching trip of my life. #givebackphilippines," Bieber tweeted, urging his fans to make the hashtags trend on the social media website. "Help and get involved. I saw the devastation first hand today. They need our help."