Justin Bieber: 'I'm Not Gonna Go to Church;' 'Christians Leave Such a Bad Taste in People's Mouths'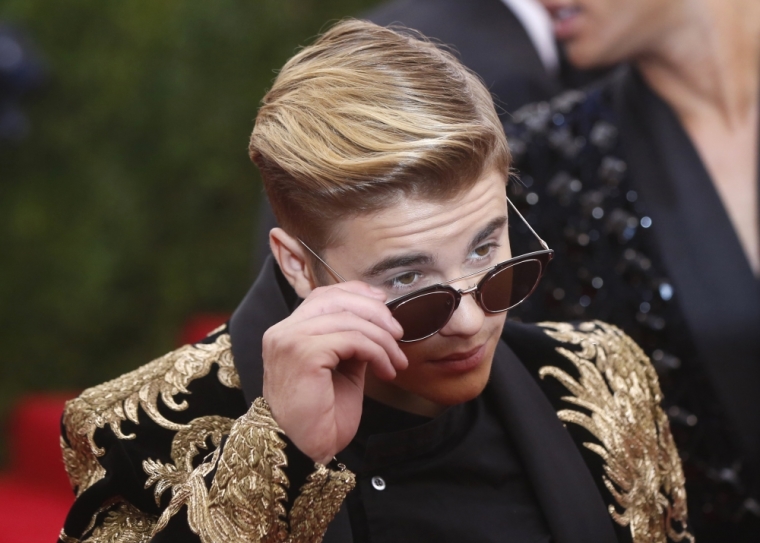 While pop sensation Justin Bieber has developed a close relationship with Pastors Carl Lentz and Judah Smith, the 21-year-old admits that he's often rejected his faith and communion with other Christians by going to church, where "weird" people go.
"Christians leave such a bad taste in people's mouths. I was like, 'I'm not gonna go to church.' I had these church friends and I was like, 'You guys are cool, I like you guys, but I'm not going to church,'" Bieber said during a Complex magazine interview published earlier this week.
"Then it was the same thing of, 'Just because you went to a weird church before doesn't mean that this is weird.' It doesn't make you a Christian just by going to church. ... "
"Like I said, you don't need to go to church to be a Christian. If you go to Taco Bell that doesn't make you a taco," continued Bieber, who later emphasized the importance of Christians coming together for praise, worship and support. "I think that going to church is fellowship, it's relationship, it's what we're here on the Earth to do, to have this connection that you feel there's no insecurities. I think that's where we need to be."
Bieber rose to fame as a teen idol at 13, but by 2011 he was equally well known for his bad boy antics —smoking marijuana, vandalising his neighbor's property, using racial slurs and drag racing.
But the Beebs now says he's open to revealing his softer side, telling Complex that he's striving to be more like Jesus Christ.
"I just wanna honestly live like Jesus. Not be Jesus. ... I don't want that to come across weird. He created a pretty awesome template of how to love people and how to be gracious and kind," Bieber said.
"If you believe it, He died for our sins. Sometimes when I don't feel like doing something, but I know it's right, I remember, I'm pretty sure Jesus didn't feel like going to the cross and dying so that we don't have to feel what we should have to feel."
Lentz, pastor of Hillsong New York City and a loyal friend of Bieber's, has defended the singer on several occasions, especially times when the pop star has been embroiled in scandal or violated state laws.
"I can accept you as a human being and not approve of your actions. That's how we've been loved," Lentz told CBN during a previous interview. "We love because we were first loved. With Justin, it's not my job to be his police officer. It's my job to be a friend to him, and that's all I am."
He continued: "I love Justin, he's a good kid. He's trying to figure this out. His behavior ... you know, he's figuring it out. What should we do? People who are like, 'Is he even a Christian?' With Justin, I tell people grace and acceptance does not mean approval."
Pastor Judah Smith of The City Church in Seattle, Washington, has also defended the faith of the pop star whom he calls "amazing."
"I'm very proud of Justin. What's amazing about Justin and many young men today [is] it's not easy to be a man of faith," Smith previously told FOX411. "It's not easy to make good decisions."