Justin Bieber on Canceling Tour: I Want My Heart, Soul to Be Sustainable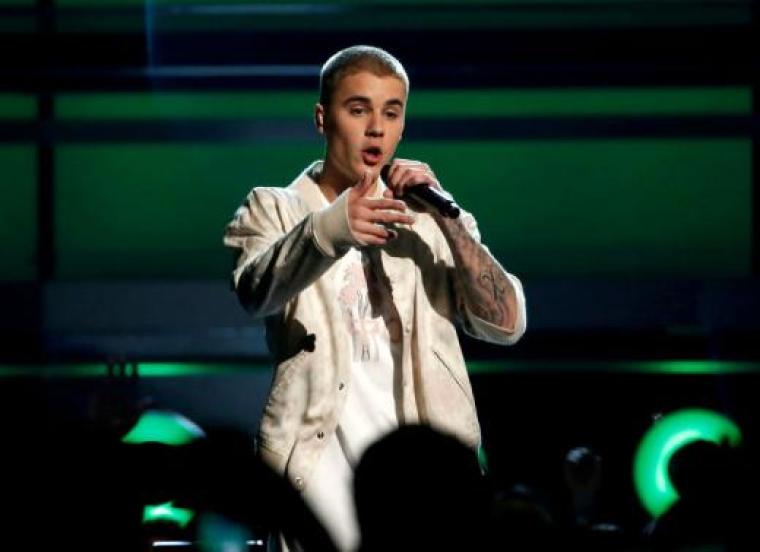 Justin Bieber is trying to protect his calling.
The 23-year-old Canadian pop star made headlines last week when he canceled the remaining dates on his Purpose tour. While people have speculated about his reason for doing so, Bieber sought to provide an explanation in a heartfelt letter on Instagram.
In the letter, Bieber let people know that he was grateful for the opportunity to tour the world and perform for millions of fans.
"I'm so grateful for this journey with all of you..I'm grateful for the tours but most of all I am grateful I get to go through this life with you," he wrote. "...I want you all to know that this tour has been unbelievable and has taught me so much about myself. I am reminded of how blessed I am to have a voice in this world."
While the singer said he learned a great deal about himself on tour, he also revealed that canceling it after 18 months was necessary to protect his calling.
"On the tour I've learned the more you appreciate your calling the more you want to protect your calling. Me taking this time right now is me saying I want to be sustainable..," he said. "I want my career to be sustainable, but I also want my mind heart and soul to be sustainable. So that I can be the man I want to be, the husband I eventually want to be and the father I want to be."
Aside from speaking about his reason for canceling his world tour, Bieber admitted to some of his mistakes and issues.
"I have let my insecurities get the best of me at times, I let my broken relationships dictate the way I acted toward people and the way I treated them," he wrote. "I let bitterness, jealousy and fear run my life!"
However, the singer is refusing to feel ashamed of his past.
"I am extremely blessed to have people in the past few years help me build my character back up reminding me of who I am and who I want to be! Reminding me (of) my past decisions and past relationships don't dictate my future decisions and my future relationships," Bieber wrote. "I'm very aware I'm never gonna be perfect, and I'm gonna keep making mistakes but what I'm not gonna do is let my past dictate my future..What I'm not gonna do is be ashamed of my mistakes."
He went on to add, "I want to be a man that learns from them and grows from them!"
The Christian Post first reported about Bieber canceling his tour last week, when an official statement was released on his website.
"Due to unforeseen circumstances, Justin Bieber will cancel the remainder of the Purpose World Tour concerts. Justin loves his fans and hates to disappoint them," the statement said. "He thanks his fans for the incredible experience of the Purpose World Tour over the last 18 months ... He is grateful and honored to have shared that experience with his cast and crew for over 150 successful shows across 6 continents during this run."