Justin Bieber Says He'd Be Terrible Person Without God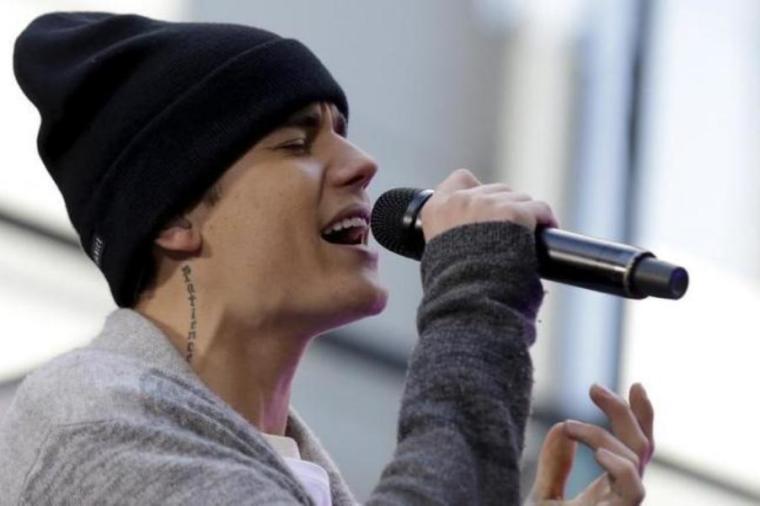 Justin Bieber says without God, he would be a terrible person.
The 21-year-old singer opened up about his relationship with God, and how that connection keeps him from being a bad person in a GQ magazine interview this month. "I feel like that's why I have a relationship with Him, because I need it. I suck by myself. Like, when I'm by myself and I feel like I have nothing to lean on? Terrible. Terrible person."
Although he admits to doing "stupid" things, the "Sorry" singer said his actions would be worse without God.
"If I was doing this on my own, I would constantly be doing things that are, I mean, I still am doing things that are stupid, but. … It just gives me some sort of hope and something to grasp onto," Bieber said. "A feeling of security, and a feeling of being wanted, and a feeling of being desired, and I feel like we can only get so much of that from a human."
The pop star also talked about past hurts and recognizing that he cannot rely on other people in the way he can depend on God.
"I've had people that burned me so many times," Bieber told GQ. "If we invest everything we have in a human, we're gonna get broken."
Still, Bieber does not dwell on his negative experiences with people. He believes dwelling on such things is what the devil wants.
"He wants us to not be happy," the singer said. "He wants us to, you know, not live the life that we can truly live."
Bieber has developed close bonds with the likes of Pastor Carl Lentz of Hillsong New York City and Pastor Judah Smith from The City Church in Seattle, Washington, throughout the years, but there was once a time he was a Christian uninterested in attending church.
"Christians leave such a bad taste in people's mouths. I was like, 'I'm not gonna go to church.' I had these church friends and I was like, 'You guys are cool, I like you guys, but I'm not going to church,'" Bieber said in a Complex magazine interview last year. "Then it was the same thing of, 'Just because you went to a weird church before doesn't mean that this is weird'. It doesn't make you a Christian just by going to church."
However, Bieber soon came to realize the importance of attending a place of worship.
"Like I said, you don't need to go to church to be a Christian. If you go to Taco Bell (fast food chain), that doesn't make you a taco," Bieber said. "I think that going to church is fellowship, it's relationship, it's what we're here on the Earth to do, to have this connection that you feel there's no insecurities. I think that's where we need to be."
Bieber came into the public eye as a global phenomenon at only 13 years old, but was previously blasted in headlines for allegedly smoking marijuana, vandalising his neighbor's property, using racial slurs and drag racing. Yet the singer told Complex that he is striving to be more like Jesus Christ.
"I just wanna honestly live like Jesus. Not be Jesus. ... I don't want that to come across weird. He created a pretty awesome template of how to love people and how to be gracious and kind," Bieber told the publication. "If you believe it, he died for our sins. Sometimes when I don't feel like doing something, but I know it's right, I remember, I'm pretty sure Jesus didn't feel like going to the cross and dying so that we don't have to feel what we should have to feel."