Hillsong to Open 16th Global Campus Sunday in Arizona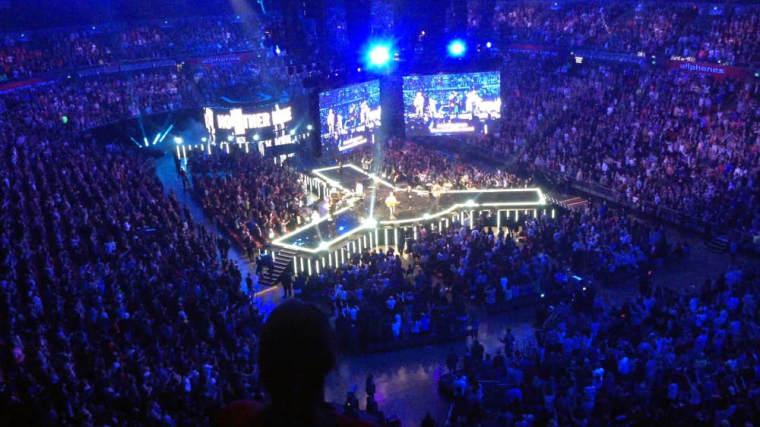 Hillsong Church will open the doors to its third congregation in the U.S. on Sunday, offering six worship services at three campus locations in Arizona.
The new Phoenix site, Hillsong Church Phoenix, is the former City of Grace Church co-pastored by Terry and Judith Crist, and is comprised of three campuses located in Scottsdale, Mesa and Phoenix. The three campuses will host at total of six Sunday worship services, and the Crists will stay on as Hillsong Phoenix's lead pastors, according to Chrisitan News Wire.
Pastor Crist said the deal was years in the making and marked his church's "greatest step of expansion." In an address to his congregation, Crist further explained how the decision came about. "After eight years of general conversations, followed by the last two years of very specific and serious considerations, followed by a time of seeking God — both with our board and with a few of our key team members — I am so excited to announce to you today that City of Grace is becoming the 16th global location of Hillsong Church."
Crist went on to say, "I feel stronger about this than anything God has ever said to me." He also shared some of the reasons for the church's decision to join Hillsong, including that City of Grace Church leadership felt called to serve the vision of Hillsong Senior Pastors Brian and Bobbie Houston, and the ability to reach more people with the Gospel to "accelerate the work of God" throughout the nation.
Headquartered in Sydney, Australia, Hillsong Church, which has two other U.S. sites — in and around New York City and Los Angeles, California — has a reach that extends across 14 countries and five continents. Hillsong's average weekly attendance worldwide totals near 100,000, according to the church's website.
The Christian Post has reported that Hillsong Church is known to be frequented by many celebrities, including the likes of Justin Bieber, actress Vanessa Hudgens and model Hailey Baldwin, daughter of actor Stephen Baldwin. The church's laid-back atmosphere and high-energy worship services are likely draws for younger crowds.
Hillsong Church was founded in 1983 in Sydney, Australia by Senior Pastor Brian Houston and his wife, Senior Pastor Bobbie.