Justin Gatlin Declares He's 'Honest Christian Man' After Usain Bolt Beats Him in World Championship 100M Final
Justin Gatlin Declares He's 'Honest Christian Man' After Usain Bolt Beats Him in World Championship 100M Final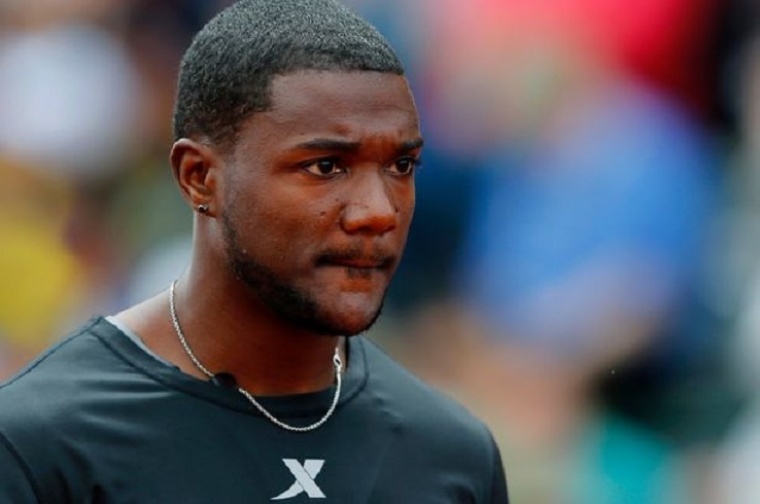 American sprinter Justin Gatlin, 33, who was twice banned from international competition for doping, invoked his faith Sunday when he declared himself "a[n] honest Christian man" after he was questioned about running the best times of his career this year.
Prior to losing in the 100-meter final at the IAAF World Championships in Beijing on Sunday to Jamaican sprint sensation Usain Bolt, 29, Gatlin had been the dominant force in the sport all of this year to the chagrin of die-hard track fans.
Gatlin has been unbeaten in the 100-meter since September 2013 and in the 200-meter event since May of that same year. He has also run the four fastest times of the year in the 100-meter with a best of 9.74 seconds as well as the two fastest 200s, peaking with 19.57 seconds, according to Reuters.
When asked what happened on the track on Sunday, Gatlin said he did his best but was unable to get the gold.
"I just went out there. It's track and field you know. Anything can happen," said Gatlin in a clip of the interview posted on YouTube. "I think I put together a good race. I was a little tired coming into the final, race wise, but I went out there and gave it my all. I am happy being an American," he said choking up.
Then came the question about his stunning performances.
"Justin, you've been under a lot of criticism at these World Championships of being a 33-year-old sprinter that's running some of the fastest times of his life; people don't understand that. How have you dealt with that and how do you respond to that criticism?" asked the reporter.
"I don't respond to it," replied a miffed Gatlin. "I'm happy to be who I am. Everything I have been through in my life has made me the character I am today. I am a good man, a[n] honest Christian man, and I'm happy to just come out here and represent my country and people who respect me and love me. And it means a lot to me and it keeps me emotional inside. I'm just happy to be here man," he said before taking off.
Gatlin was banned from international competition for two years in 2001 after he tested positive for amphetamines. He appealed the ban charging that the positive test was due to attention deficit disorder medication he had been taking since his childhood. This led to an early reinstatement to the competition.
On July 29, 2006, Gatlin revealed to the media that the United States Anti-Doping Agency had informed him of a second positive doping test.
He later revealed that the positive test was as a result of testosterone cream that had been rubbed into his legs by a massage therapist who had a grudge against him. Gatlin thought the cream was a harmless lotion.
"Everyone wants to win," Gatlin added after the race. "I came out here and got nipped at the line by the great Usain."