Kaka: Christian Soccer Star Is World's First Athlete to Gather 10M Twitter Followers
Brazilian soccer star, Kaka, has become the world's first athlete to reach 10 million followers on Twitter, making him only the sixteenth person in the world to pass the benchmark.
The devout Christian soccer player is one of the most popular sports stars in the world, and is one of the most followed people on Twitter.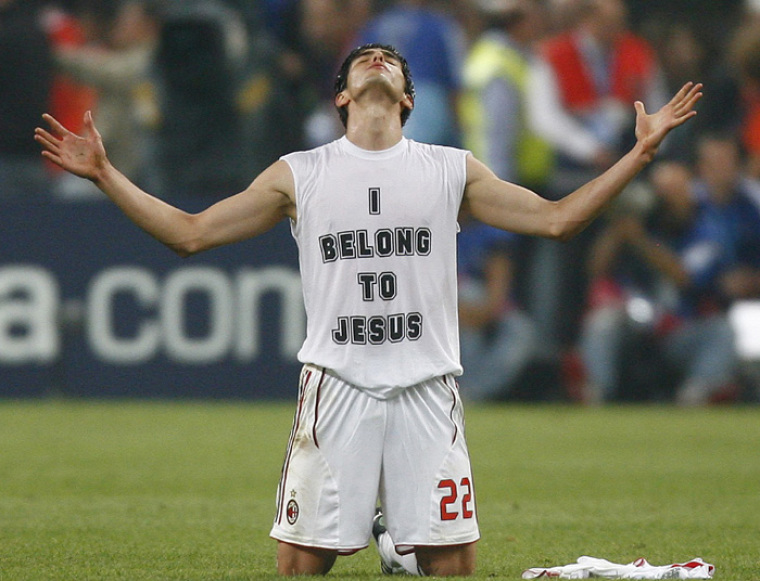 The midfielder, who currently plays for Spain's Real Madrid, was about 30,000 followers short of the milestone late Monday afternoon. He added more than 35,000 followers in a single day twice during the past week, according to the stats site TwitterCounter.com.
While Kaka may be the most followed athlete on Twitter, he has only enough followers to place him 17th on the list of most-followed people overall on Twitter.
Kaka's Real Madrid teammate, Cristiano Ronaldo, regarded as one of the top players in the world, is the second most-followed athlete on the social networking site. Ronaldo currently ranks 21st on the list with just under 9 million followers.
Former NBA player Shaquille O'Neal is the only other athlete that made the list of the top 60 followed people. O'Neal has 5.5 million followers, which places him in the 55th spot.
Currently the two top spots on Twitter belong to music entertainers. Lady Gaga and Justin Bieber both have over 20 million followers each.
Kaka appears to take a more personal approach to connecting with fans on social media. He often tweets in English, Spanish and Portuguese. The personal touch is evident by the way he manages his own account.
Kaka usually posts short messages a few times a day and also tweets photos of himself and teammates. He even personally responded to several followers, thanking them for their birthday wishes this past Sunday.
At Twitter.com/Kaka, the Real Madrid player describes himself as a "Christian, husband and father who loves football." He has repeatedly testified his faith to God and dedication to Jesus throughout his career, endearing him to Christian sports fans worldwide.