Kanakuk Kamps exposé takes closer look at past sexual abuse scandal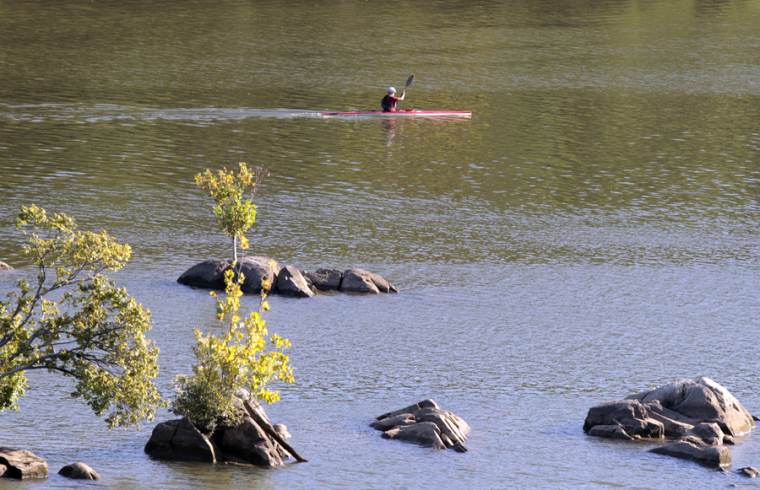 A major Christian camp has come under scrutiny years after its most popular and charismatic director was sentenced to life in prison for sexually assaulting an untold number of campers over many years. 
In an exposé published by The Dispatch, David and Nancy French detailed how Kanakuk Kamp in Branson, Missouri, handled reports of abuse committed by Pete Newman, a former camp counselor who rose in the ranks to become the camp's director and used his position to groom boys. 
Though trusted by many, even parents, Newman was a serial sexual abuser who groomed and abused boys at the camp, in their own homes, and even during an overseas trip to China. He pleaded guilty to seven counts of sexual abuse of boys in 2010 and is serving two life terms plus 30 years.
Yet many of the details of this abuse and how the camp evaded accountability has been shrouded in secrecy through a combination of nondisclosure agreements from Newman's victims — 57 of them according to a civil complaint, though the prosecutor on the case believes the actual number might be in the "hundreds" — and lack of media scrutiny, according to The Dispatch.
One of the victims who resisted pressure to sign a nondisclosure agreement spoke with The Dispatch on condition of anonymity about what he endured at the hands of Newman.

In 1995, when Newman was first hired by the camp, he reportedly began engaging in predatory grooming and other inappropriate behavior in violation of camp rules. In addition to crossing boundaries outlined in camp policies, when Newman spoke to boys about sexual morality and lust, he also engaged in mutual masturbation.

"Unknown to parents, instead of teaching the children not to masturbate, he gave them lessons on how to do it. According to victims and Newman's own account, he masturbated them and taught them how to masturbate him. This sexual activity, he explained, wasn't biblically wrong, as long as the campers avoided lusting for women or looking at porn while he molested them," the Dispatch reported.
Newman would also stay in the homes of campers' families when traveling as the ambassador to promote the camp's programs during the offseason and abuse boys while there. In addition to masturbation, he performed and received oral sex, and on one occasion, a victim alleged that Newman sodomized him in a shower at the camp.

Kanakuk Kamp managed to evade legal obligations regarding Newman's misdeeds when concerns were repeatedly raised, specifically about his habit of doing things around the camp while naked and encouraging boys to do the same, along with other infractions. When Newman finally confessed to his crimes in 2009, the camp allegedly delayed reporting to the authorities, which is required by state law. The camp instead started alerting families of victims of the abuse and offered to pay for counseling.

Yet, according to several families who spoke with The Dispatch, "the camp sent victims' families a copious amount of Kanakuk gear, PlayStations, iPads, iPhones, and snack baskets. They also directly reached out to victims, offering hunting trips and weekends away at [the home of camp CEO Joe White]. The camp offered free camp tuition to various victims — a policy still in place to this day — in an effort, as one person described, "to rediscover lost childhood."
Kanakuk revamped camp policies following Newman's arrest, but the updated protocols were apparently not enough to keep another abuser out.
The Saint Louis Post-Dispatch reported in 2013 that in 2011, 23-year-old Lee Bradbury [sic], "abused three boy campers ages 9, 10 and 12 in a span of four weeks." He was subsequently found guilty of second-degree statutory sodomy, sexual misconduct, and two counts of child molestation.
During the legal proceedings that followed Newman's firing, it emerged that White had reportedly been around another pedophile — a pilot who flew him to various events — who admitted to sodomizing his own daughter from age 5 onward.
The National Center on Sexual Exploitation is not convinced that the camp has sufficiently implemented safeguards to protect children from becoming victims like past campers. 

"When entire organizations foster, allow, and even encourage exploitation to occur, we cannot step back and say enough has been done when a lone perpetrator is caught and apprehended," said Dawn Hawkins, senior vice president and executive director of NCOSE in a statement.

"As we know, there wasn't just one bad actor at Kanakuk. Institutional abuse happens because multiple levels of leadership and the very structure of the organization itself becomes a haven for predators — they are given access to their intended prey, and they are given positions of trust and leadership. The time is up for institutional abuse and exploitation to continue to be swept under the proverbial rug. Until the organizations, corporations, and institutions are held accountable for their hand in the sexual exploitation and trauma of countless men, women, and children, full justice will not be served."

In response to The Dispatch report, Kanakuk Kamps issued a statement on its website apologizing for what took place 12 years ago and defended the protocols they have implemented since then. 
"We've said it before and will continue to say it again and again, we are forever sorry for the pain inflicted on victims and their families. Any act of abuse is absolutely deplorable and stands counter to Kanakuk's beliefs. Although there were many measures in place to prevent such a tragedy that were consistent and compliant with then-current industry recommendations, this individual's deception of family, friends, Kanakuk, and our camp families was deep," the statement read. 
"Our comprehensive Child Protection Plan was created as a result of this tragedy, and has been rigorously followed each summer since. It has more than 340 identifiable and measurable protective elements that make it more complete, inclusive and reliable than the background checks that are often relied upon in summer camp hiring practices.
"Kanukuk continued that in what followed the events of 2009, no criminal charges were ever filed against any member of camp staff and that no one knew of any criminal activity was taking place. 
"The Kanakuk name is not more important than the hearts and lives of individuals. Forgiveness and healing are not immediate things, and thus we will say it again, we are forever sorry."