Trafficking victims urge Visa to sever ties with Pornhub's parent company amid investigation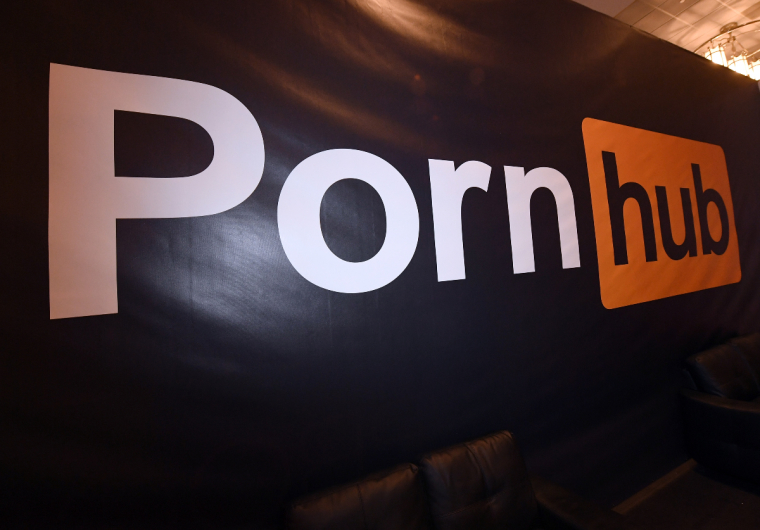 Sex trafficking survivors and advocates are urging major credit company Visa to stop processing payments to a company that owns several major pornography websites, just as it did with Pornhub amid an ongoing criminal investigation. 
In a letter to Visa CEO Alfred F Kelly Jr., 62 victims of sexual exploitation and activists from 11 nations urged the credit company to cease transactions with Mindgeek, the Canada-based parent company of Pornhub and several other porn websites and production outfits. The Canadian government is investigating the entity for its role in profiting off of the trafficking and the sexual exploitation of minors. 
Although Visa announced late last year that it would stop processing payments to Pornhub, the letter urged the company to do the same for other MindGeek-owned entities.  
"To this day, MindGeek has not resolved the issues that caused its sites to be infested with videos of real rape, trafficking and non-consensual content," the letter states.
"We call on Visa to take the appropriate step and permanently sever ties with MindGeek, the owner of Pornhub and numerous other hardcore pornography websites, which is enabling and profiting from child sexual abuse, sex trafficking, non-consensual content, and sexual exploitation. By processing payments for this entity your corporation is enabling this abuse to continue."
The letter comes on the heels of Canadian House of Commons Ethics Committee hearings in February. The company came under scrutiny after New York Times columnist Nicholas Kristof published an expose titled "The Children of Pornhub." The piece explained how the company failed to enforce its policies and contributed to an explosion of child sex abuse online. 
An online petition called for Porhub to be shut down because of its links to trafficking and continues to gain signatures. 
Meanwhile, MindGeek executives have maintained that they were trying to create a "safe environment for people to consume adult content."
The letter to Visa explains that when a Canadian parliamentary committee questioned MindGeek executives as part of the investigation about their practices, it was revealed that Pornhub had lied about having a partnership with the National Center on Missing and Exploited Children (NCMEC).
"It was also revealed that Pornhub did not report child sexual abuse materials (CSAM, i.e. child pornography) to US or Canadian child protection agencies from 2008-2020. This is particularly egregious because Canada passed a law in 2011 requiring all companies in Canada to report CSAM," the letter stated, noting that Pornhub and MindGeek cannot be trusted to self-regulate.
The letter added that MindGeek websites host "channels" that feature racist content, including "Exploited Black Teens, Exploited African Immigrants, Black on Black Crime, African Sex Slaves."
"Visa can now have no excuse of ignorance that they are processing payments for one of the world's most prolific sexual exploiters," the letter contends. "Visa must stop continuing to support the infrastructure of MindGeek – a decision that not only legitimizes a racist, criminally violent, and degrading company, but also leaves your corporation open to liability as well."