Kanye West Considering 'So Help Me God' Album Title?
Kanye West Considering 'So Help Me God' Album Title?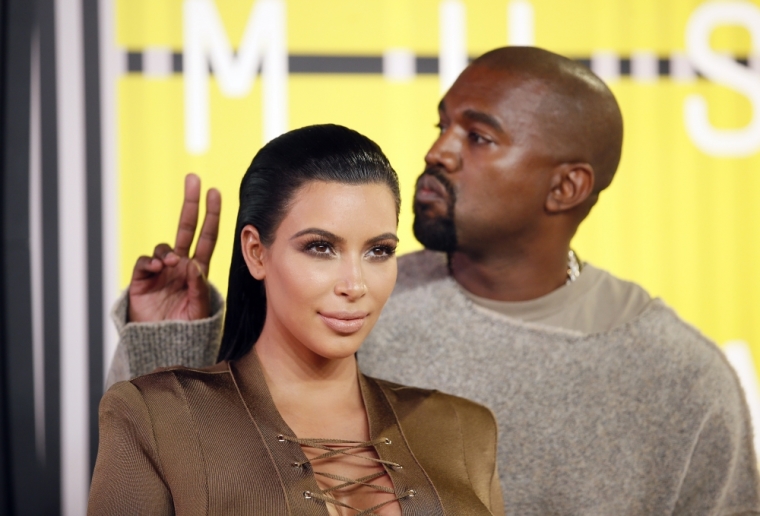 After changing his eighth album title from "So Help Me God" to "Swish" and now "Waves," Kanye West's fans want the rapper to keep God in the title.
West's wife, "Keeping Up With The Kardashians" star Kim Kardashian, 34, posted a poll on Twitter to ask fans what they thought of the first title compared to the two others previously presented by the rapper.
"WAIT new poll. Which album title do you like best? @kanyewest," she questioned.
Out of 439,102 votes, the final poll results revealed that 46 percent of West's fans would like to call the album "So Help Me God," with 30 percent preferring "Swish" and the remaining 24 percent preferring "Waves."
Last week, the 38-year-old rap mogul told fans that his latest record would be a gospel project.
"This album is actually a Gospel album," West tweeted on Jan 27.
West has previously publicly identified himself as a Christian. In an interview with Paper Magazine last year, he recalled an enlightening moment when he went to the dentist and began to think deeply about his life after being given nitrous gas for his procedure. West said the moment allowed him to see that there was no reason for him to expect to be compensated every time he gave to someone or made a contribution to society.
The rap mogul went on to further explain his point in the context of his Christian faith.
"I'm a Christian so I'll speak in Christian terms: God will give you tenfold. Then I said in my mind – I'm still under the gas and getting my teeth cleaned – But I just want to be remembered," West recalled to Paper magazine.  "And I immediately corrected myself. I said, It doesn't even matter if I'm remembered."
The rapper and fashion mogul spoke at Oxford University's Museum of Natural History last year where he managed to speak about applying the Bible to his life.
"There's a Bible saying, 'No weapon formed against me shall prosper'. Recently I've been doing interviews and I've had to go back to this verse because I don't think there's a living celebrity with more weapons formed against them, but I also don't think there's one more prosperous," West said, in his speech, according to Oxford's The Tab. "So what weapons have prospered? The smoke and mirrors of other opinions."
He went on to explain why he compared "The Matrix" to the Bible of the post-information age.
"What I said was 'The Matrix' is like the Bible of the post-information age. I compared it like, when the hundred guys come at Neo, those are opinions, that's perception, that's tradition. Attacking people from every which angle possible," West said. "If you have a focus wide and master sense is like Laurence Fishburne and you have a squad behind you, you literally can put the world in slow motion."
The rap mogul went on to call himself a servant and speak about his responsibilities as such.
"Understand that I'm a servant. And with my voice, with my ability to build relationships with
amazing people, speak to amazing people," West said in the speech. "Call Elon Musk out of the blue, or call Obama out of the blue…he calls the home phone, by the way. With that, I have a responsibility to serve."
Kanye West's eighth studio album will be in stores Feb. 11.