Kate Middleton Baby: Duchess in Labor? Queen's Abrupt Departure From Royal Appearance Raises Questions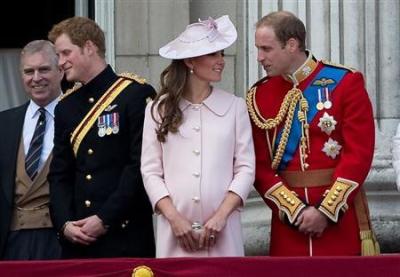 Queen Elizabeth II reportedly made a swift exit from a royal appearance on Thursday, sparking rumors that the Duchess of Cambridge, Kate Middleton, is in labor.
The Queen reportedly spent one hour meeting with England Cricket players at Lord's Cricket Ground and abruptly left despite having been 15 minutes late, according to PerezHilton.com.
Fans immediately flocked to social networking site Twitter where many began speculating about whether The Queen's departure may have been due to Middleton possibly going into labor.
"Kate Middleton is in labor? The Queen just left the ashes after only 1 hour, its not like her. Prob on her way to St. Mary's #royalbaby," Kalean tweeted.
"OMG is rumor has it that the duchess is having her baby right now! Queen Elizabeth just left Lord's Cricket Ground in a hurry! How exciting!" Leo tweeted.
"Kate must have gone into labor, why else would the Queen leave the Cricket ground so quickly?? So happy #royalbaby," Jojo tweeted.
Various U.K. tabloids and OK! Magazine fueled the labor rumors by openly questioning whether the Queen's abrupt departure was related to Middleton, 31.
The Queen revealed Wednesday that she was anxious for the royal baby to arrive because she is preparing to go on vacation. If the rumors hold any truth, she will undoubtedly be delighted.
'I would very much like [the baby] to arrive because I'm going on holiday soon ... I wish it would hurry up," the Queen said during a trip to Lake Windermere in Cumbria.
In a recent interview with the Daily Mirror, Middleton's uncle Gary Goldsmith revealed that he believes the Royal couple may be expecting a girl. Although St. James's palace claimed Middleton and Prince William, 30, are yet to learn the sex of their unborn baby, Goldsmith suspects that they may already know.
"My suspicion is that they're having a baby girl. But, of course, I don't know that for fact. I believe Kate and William have kept the sex of their child a secret to everyone but themselves," Goldsmith told the Daily Mirror.
"It would be brilliant, wouldn't it, if they do have a little girl? To have one of my family, my niece, making history will be absolutely unbelievable," he added.
Here is a related video:
Is Kate in labor?