Kathie Lee Gifford Tweets Bible Verse After Football Star Husband Frank Dies; 'Today' Host Says She Has 'Comfort' in Knowing Where He Is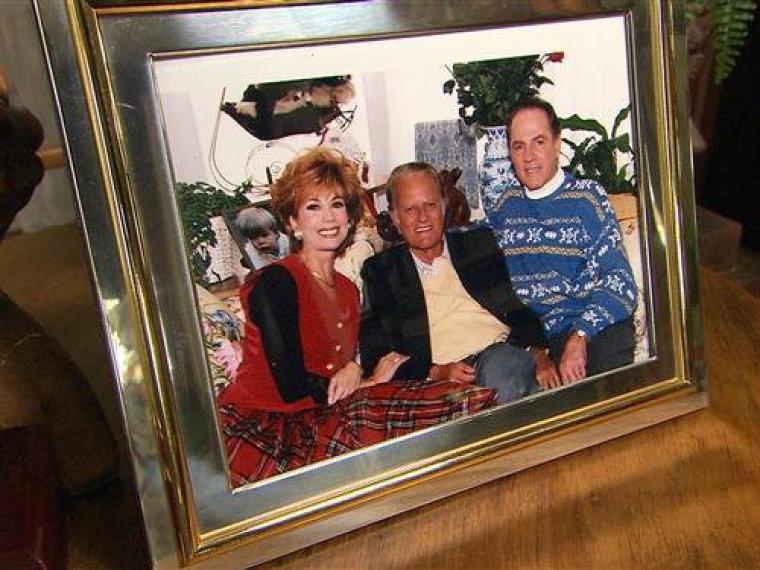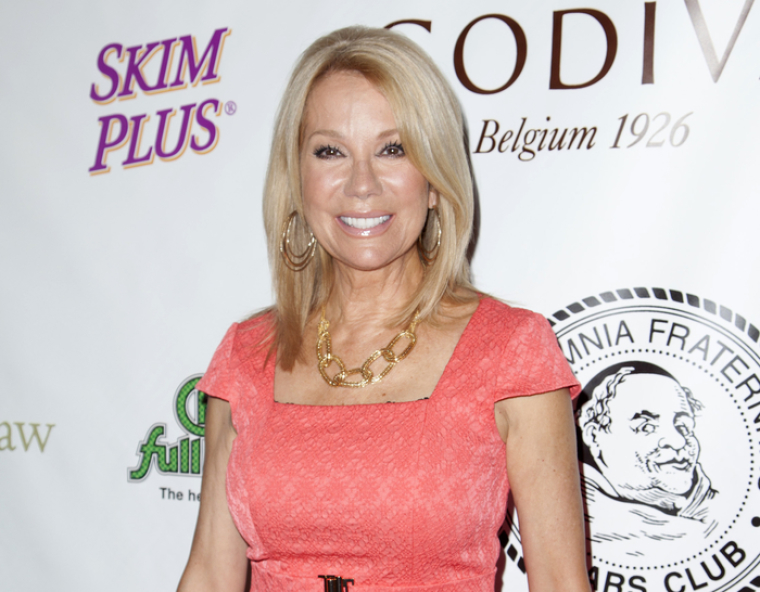 View Photos
Kathie Lee Gifford is leaning on faith following the sudden death of her NFL star husband, Frank Gifford, on Sunday and the "Today" show host said she has found "comfort" in knowing where he is.
Frank, who was a longtime Monday Night Football broadcaster, died of natural causes at age 84, on Sunday, and he leaves behind his wife of nearly three decades and his five children. Kathie took to Twitter shortly after news of his passing and shared a Bible verse.
"Deeply grateful to all 4 ur outpouring of grace. We r steadfast in our faith & finding comfort in knowing where Frank is. Phillippians 4:13," she tweeted to her 230,000 followers.
Philippians 4:13 reads: I can do all this through him who gives me strength.
In a statement released by the Gifford family on Aug. 9, the legendary sportscaster was remembered as an "amazing human being."
"We rejoice in the extraordinary life he was privileged to live, and we feel grateful and blessed to have been loved by such an amazing human being," a family statement read.
Kathie received an outpouring of support from her friends and family, including her "Today" show co-host, Hoda Kotb.
"Kath said something to me yesterday," Kotb said Monday. "She said, 'This is not a tragedy.' I was holding her hand, and she said, 'A 4-year-old girl having cancer is a tragedy. Frank lived to be almost 85.' She said, 'He lived an incredible life, has an incredible family, had an incredible legacy.' She said, 'His life is a triumph.'"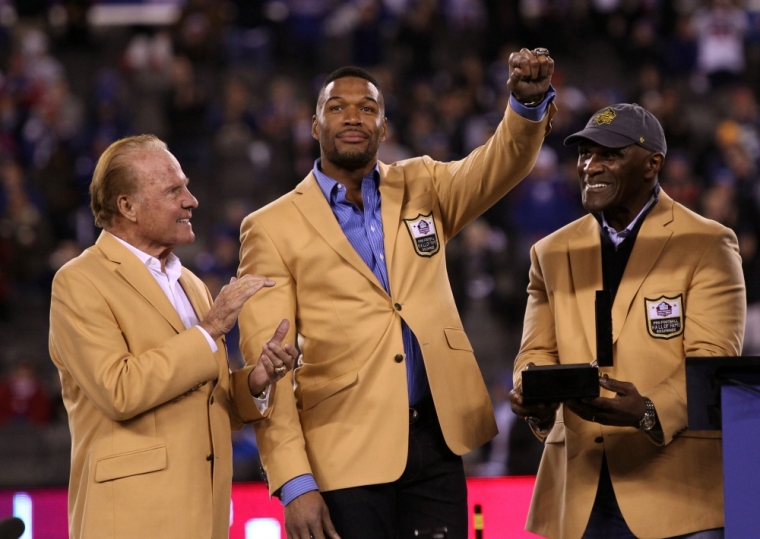 While Kotb was admittedly "heartbroken" by news of Frank's passing, she honored the sportscaster on the NBC morning show on Monday alongside Jenna Bush.
"Thank you Hoda and Jenna for your love and beautiful tribute to Frank. I'm in tears," Kathie tweeted after the segment aired.
Kathie and Frank wed on Oct. 18, 1986, after having met on an episode of ABC's "Good Morning America."
The former New York Giants star was inducted into the Pro Football Hall of Fame in 1977.
Loved ones including GOP Presidential hopeful Donald Trump and "Keeping Up With The Kardashians" star Kendall Jenner led tributes on Twitter.
"Frank Gifford was an awesome gentleman. My prayers are with @KathieLGifford and their kids," tweeted Maria Shriver.
"Wonderful Frank Gifford has just passed away at age 84. He was my friend and a truly great guy! Warmest condolences to family," Trump wrote.
"Very sad day. Rest in Peace to my Godfather. The legend, Frank Gifford," Jenner tweeted.
Gifford once shared how prominent evangelist the Rev. Billy Graham led her entire family to Christianity. She said that she heard God speak to her while watching Billy Graham's 1965 movie "The Restless Ones" at a local theater.
"My entire family came to faith through eternity through Billy," Gifford once said on the "Today" show's "#InspriedBy" series.
"I felt that I heard God say to me, and not audibly — it wasn't a weird thing. It was a magnificently sweet and simple thing. 'I love you, Kathie, and if you'll trust me with your life, I will make something beautiful out of it.'''