Katy Perry Breaks Down in Therapy; Talks God Saving Her From Suicide, Christian Upbringing (Video)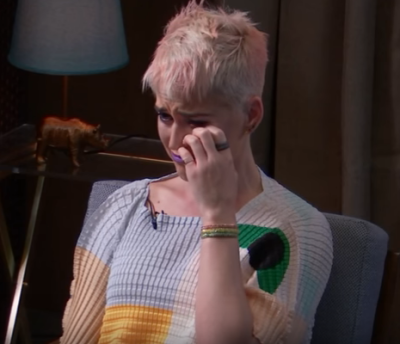 Singer Katy Perry launched a marathon weekend of livestream events starting Friday with the release her new album, Witness, and during a live therapy session on Saturday she tearfully talked about her Christian upbringing, feeling "ashamed" of having had suicidal thoughts in the past and God's grace helping her through.
During her session with Siri Singh from the Viceland series, "The Therapist," Perry opened up about her struggles with her public persona as Katy Perry and who she really is — Katherine Hudson (her birth name). She claimed that she was living "under this crazy microscope" and because of it, is always challenged to be her authentic self.
"I so badly want to be Katheryn Hudson that I don't even want to look like Katy Perry anymore sometimes — and, like, that is a little bit of why I cut my hair because I really want to be my authentic self," she explained.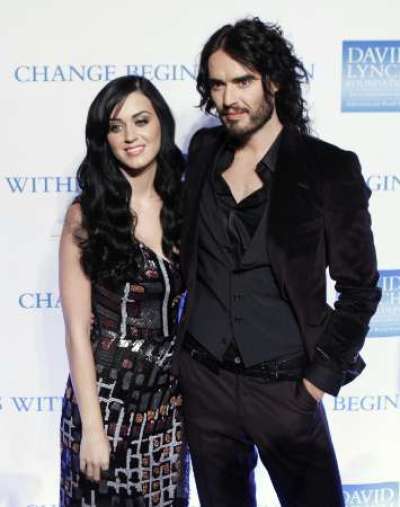 Perry removed her colorful locks and is now sporting a new short, blond hairstyle.
During the revealing sit-down, she said she and her parents, who are traveling Pentecostal ministers, are currently in therapy together. She teared up when recalling that she was shielded from a lot in her childhood because of her religious upbringing, but Perry also expressed that she is happy to get to really know her parents now because of the therapy.
"I didn't really hear them and I'm trying to listen for that more and hold a space and have compassion for them and love them in an authentic way because it wasn't always easy because we have very different viewpoints. Now we agree to disagree in a loving space," Perry shared.
She also talked about a low point in her life after she split with her ex-husband, Russell Brand, and battled thoughts of suicide. She admitted channeling her feelings into her 2013 song, "By the Grace of God," which talks about God intervening.
"I feel ashamed that I would have those thoughts, feel that low and that depressed," she continued.
"I wrote that song 'By the Grace of God' because I do believe in something much bigger than me and I call that God for me. I get to live this wonderful life and I've been given this gift, I know that God has His hand on me, and I know sometimes I go through things and they're just too intense and I can't handle them and then He swoops in and He shows me that it's His grace that brings me through it."
The mega pop star has been livestreaming her life since Friday and is sharing herself with the entire internet world. In some of her videos, Perry is seen doing yoga, hosting dinner parties, sleeping, cooking, applying makeup and singing.
In another interview since the release of the album, Perry also talked to RuPaul about her faith and revealed that she prays and talks to God "all the time." According to E Online, she opened up about speaking in tongues, experiencing it for herself and what it is.
"I haven't done it for a long time and I'm not going to show everyone now," she said. "I would say it would be just like Christian's version of chanting."
Although Perry often talks openly about resenting her upbringing, her weekend livestreams showed that Perry is trying to start newly. And although she and her parents "agree to disagree," she maintained that they gave her "integrity and character and I appreciate all that."