'I Kissed a Girl' Singer Katy Perry Says She Spent Childhood Trying to 'Pray the Gay Away at Jesus Camps'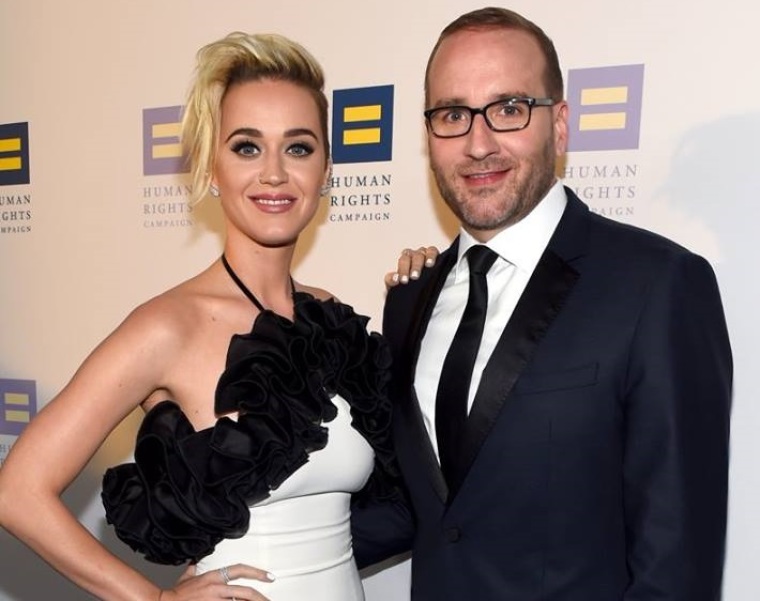 Preacher's kid and "I Kissed a Girl" singer Katy Perry revealed on Saturday that she did a lot more than kiss a girl growing up as a conservative Christian and spent her time trying to "pray the gay away at Jesus Camps."
Speaking at the Human Rights Campaign's Los Angeles gala dinner at JW Marriott L.A. Live in downtown Los Angeles, where she received the organization's highest honor, the National Equality Award, Perry said she spoke her truth and fantasies in "little, bite-sized pop songs" like her 2008 hit "I Kissed a Girl."
"Truth be told: A) I did more than that, but B) How was I going to reconcile that with the gospel singing girl raised in youth groups that [was] pro-conversion camps? What I did know is that I was curious, and even then, I knew that sexuality wasn't as black and white as this dress," Perry said at the event, according to The Hollywood Reporter.
Perry explained that she repressed her sexual curiosity because of her Christian upbringing and tried hard to pray her feelings away.
"My first words were 'mama' and 'dada, 'God' and 'Satan,'" she said. "Right and wrong were taught to me on felt boards and, of course, through the glamorous Jan Crouch crying diamond teardrops every night on that Vaseline-TBN television screen. When I was growing up, homosexuality was synonymous with the word 'abomination' ... and hell. A place of gnashing of teeth, continual burning of skin and probably Mike Pence's ultimate guest list for a barbecue. No way, no way. I wanted the pearly gates and unlimited fro-yo toppings.
"Most of my unconscious adolescence, I prayed the gay away at my Jesus camps," she said.
Once she got into the music industry, however, Perry said, she began to change as she met more members of the LGBT community.
"In the middle of it all, in a twist of events, I found my gift, and my gift introduced me to people outside of my bubble. My bubble started to burst," she said.
"These people were nothing like I had been taught to fear," Perry said. "They were the most free, strong, kind and inclusive people I have ever met. They stimulated my mind and they filled my heart with joy, and they freaking danced all the while doing it. These people are actually magic, and they are magic because they are living their truth. Oh, my goodness, what a revelation! — and not the last chapter of the Bible."
Last year, Perry's parents, Keith and Mary Hudson, asked Christians to pray for their daughter, who no longer identifies with their faith.
Though they do not agree with much of Perry's music, including "I Kissed a Girl," the Hudsons have tried to express some support and attended award shows with their daughter.
Keith Hudson defended his show of support, saying: "Where do you think Jesus would go? A lot of them in the industry have walked with the Lord or grew up in church. If you are a parent who agrees with everything your son or daughter does, stand up, we'll shoot you, get rid of you now because you've been walking in a lie."