Katy Perry's Mother Praises God, Blesses Others to Get Through Pain of Daughter's Rebellion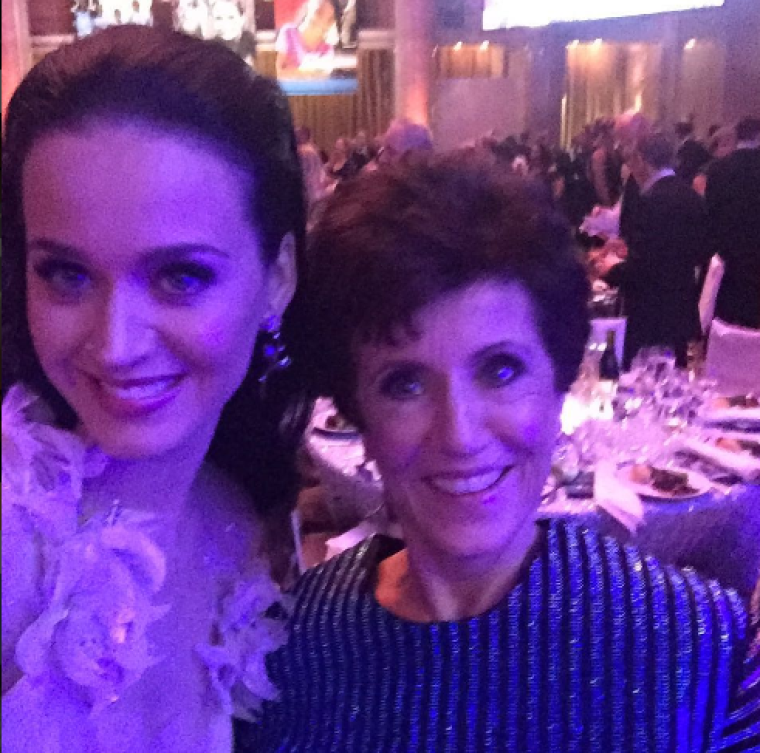 Mary Hudson, the mother of singer Katy Perry, says she and her husband are continuing to do the Lord's work and praise God through the pain of seeing their daughter publicly denounce the Christian faith in which she was raised.
In an interview published by Charisma magazine on May 31, Hudson spoke of her and her husband Keith's battle to stay encouraged despite their daughter's behavior and the sometimes cold shoulder they get from other Christians because of it.
"I get a lot of negative vibes," Hudson said during an interview in Hawaii, where she was hosting the "Arise" women's conference. "People ask us, 'How could you have a daughter like that?'"
Although her daughter continues to speak about the resentment she has toward their faith, the loving mother spends her time pouring into the lives of others and has faithfully been doing so at conferences for the past 11 years.
"You have to take your mind off your own situation and focus on others if you are ever going to see the light of day," she explained. "Pouring myself into the Arise conferences has been a lifeline. Not only have thousands of women been helped, but with every meeting my faith gets cranked up a notch."
Hudson recalled that when she was first pregnant with Katy, an evangelist prayed over her and prophesied that the pop star would do something incredible for God. Later on when Katy was 9 years old, another minister declared that she would one day stand before kings and presidents, a prophetic word that has since actually come to pass when all of her success made way for her to do a private concert at the White House for President Obama while he was in office.
Before Katy was singing about kissing women and her body being a delicacy with her latest single, "Bon Appetit," she wrote worship songs and performed as a Christian artist.
Her mother says her songs for God were so anointed people in church would weep as they listened.
The Hudson's raised all three of their children to serve God and Katy often talks publicly about her Christian upbringing, but the megastar changed course after she failed to launch a career in Christian music in 2001.
The release of Katy's first mainstream single "I Kissed a Girl" in 2008 is what put her on the map. She is now among the best-selling artists of all time and continues to push the envelope with her racy behavior. Likewise, she frequently speaks out against her parents' faith and how she was raised.
In an issue of Marie Claire in 2013, Katy said she no longer identifies with any religion, completely removing herself from Christianity.
"I don't believe in a Heaven or a Hell, or an old man sitting on a throne," she said. "I'm not Buddhist, I'm not Hindu, I'm not Christian, but I still feel like I have a deep connection with God."
In April, the singer told Vogue that she resents her upbringing because she didn't get to participate in secular activities, such as Halloween. Katy also claims her family encouraged her to picket Madonna concerts.
"The devil definitely tries to steal my joy," Hudson said of how she feels when her daughter publicly blasts Christianity and the way she was raised. "I sometimes have to fight depression."
Hudson released her book, Joyful Parent, Happy Home in 2015 to help encourage other parents who want their children to live for God. She revealed that she draws strength from God and anchors herself in the scripture Psalm 113:9, which says: "He gives the barren woman a dwelling, making her the joyful mother of children. Praise the Lord!"
The Hudson family have chosen to love Katy and pray for her regardless of how far she's walked away from God. They remain a tight nit family and Hudson noted that at times, Katy still asks her for prayer.
To find out more about the impactful ministry of Keith and Mary Hudson, visit their website.
Follow Jeannie Law on Twitter:
@jlawcp