Katy Perry Dubs Christian 'American Idol' Contestant 'Sacred Spiritual Ninja'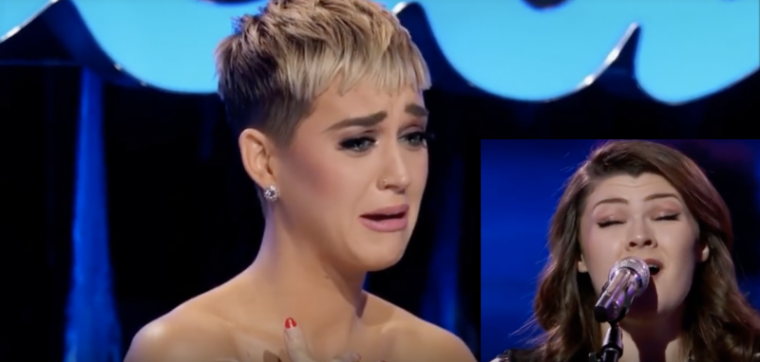 17-year-old Shannon O'Hara is a contestant on the new 16th season of American Idol and the worship leader is receiving high praise from Katy Perry who called her a "sacred spiritual ninja."
O'Hara landed in the top 24 on Monday and Idol judge and former Christian singer Katy Perry described her as a "sacred spiritual ninja" while sitting down to critique O'Hara's cover of Perry's song "Unconditionally."
O'Hara's stripped-down version of "Unconditionally" brought Perry to tears and has gone viral on social media.
As Perry went onto constructively critique O'Hara, the pop star who appears to be back on her own spiritual journey for the last several months, told O'Hara that she can relate to "exactly what it's like to grow up in the church."
The young vocalist first revealed that she grew up singing in church and leads her youth group during her initial audition for the show.
The Mooresville, North Carolina native reportedly showcased her first original song, "Amazing Creator" at Southside Baptist Church.
"It was the first time I sang in public," O'Hara told Statesville Record.
The vocal Christian contestant told the publication that she's happy the show is allowing her to stay true to herself.
"'Idol' truly encourages individuality," she maintained. "I've loved that. I was able to really present myself as I am."
O'Hara's Instagram bio features the scripture verse John 15:9 which says "As the Father has loved me, so have I loved you. Now remain in my love."
For more information on the O'Hara connect with her on social media here.